Do you own too many clothes and get overwhelmed by the amount of outfit options available to you every day? If you do, then you have come to the right place. I am a shopaholic and will shop 'til I drop (but the catch is that I never drop). That is why I have made a quick and easy outfit guide using only 5 pieces of clothing. Hopefully, this will help you maximize your outfit ideas and decrease your wardrobe, so your dilemma can be solved. 
Outfit 1 – crop top / plaid pants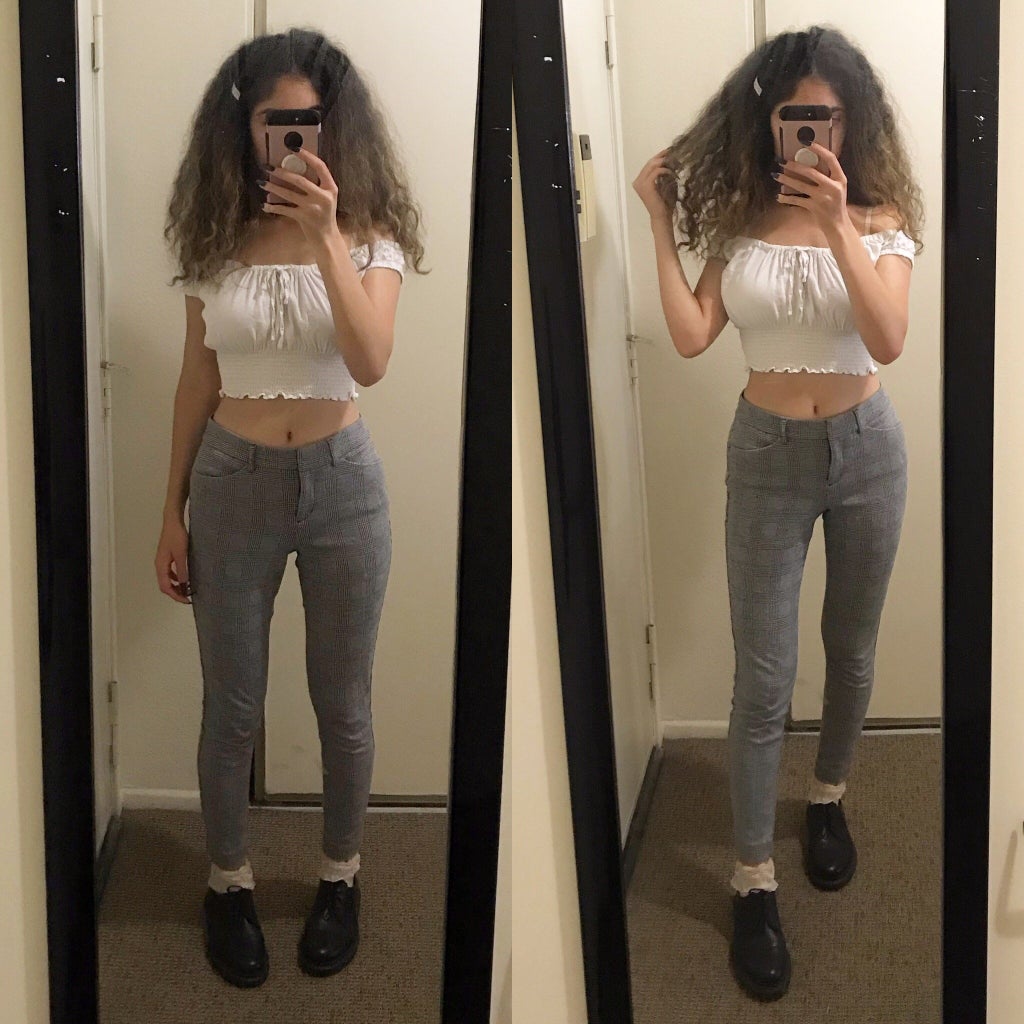 Let's start with the basics. You can make a cute, quick outfit for school, work or everyday wear by putting on a pair of plaid pants (one of my favorite current trends) and matching them with a cute top. I am really into crop tops at the moment, but you can pair these with basically any style of shirt (and in the case of my grey pants, almost any color). 
Outfit 2 – crop top / plaid pants / sweater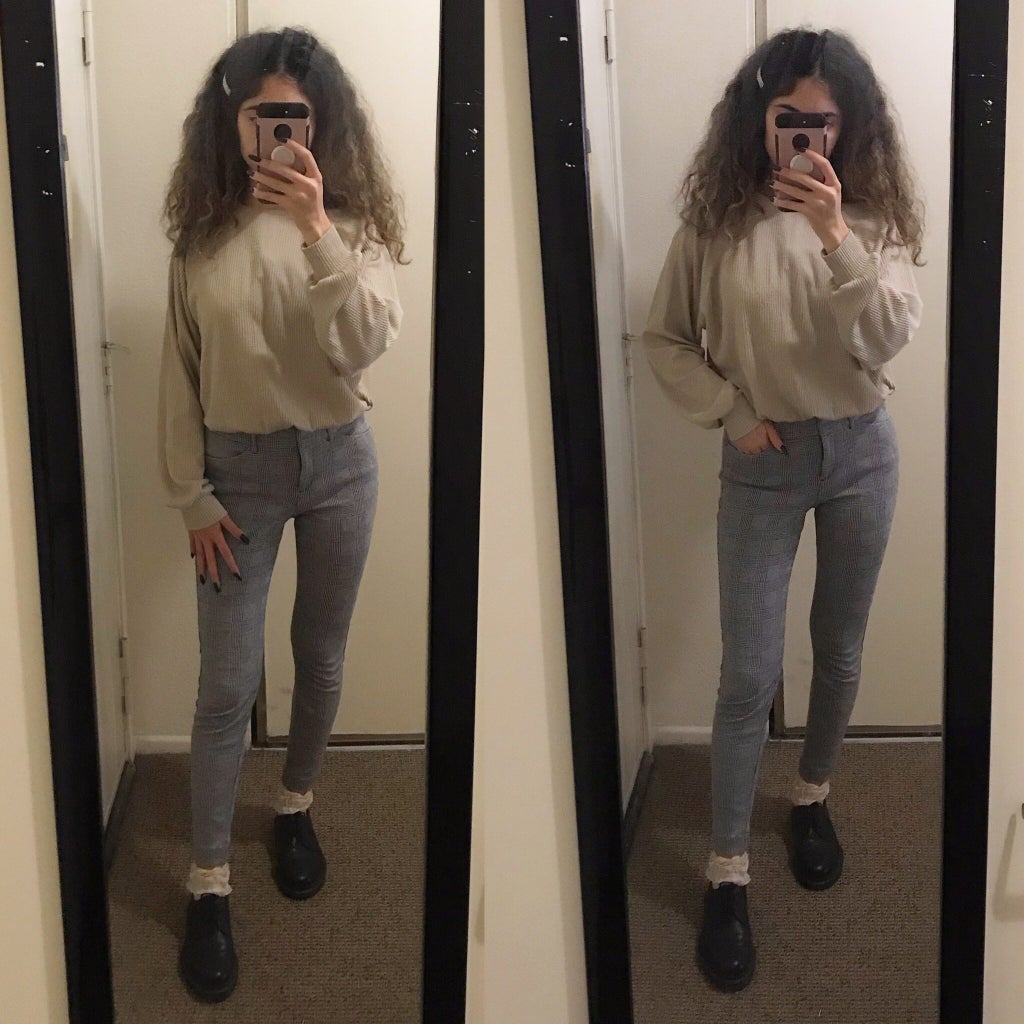 You can take the previous outfit and add some casual outerwear to it if you're going for a comfy vibe or just need that extra layer of warmth. I prefer oversized sweaters, but fitted ones would work well too. I typically add this layer if I'm going out somewhere casual at night (since it is usually too hot to wear this during the day in SoCal), like grabbing food with friends or heading to a movie.  
Outfit 3 – crop top / plaid pants / denim jacket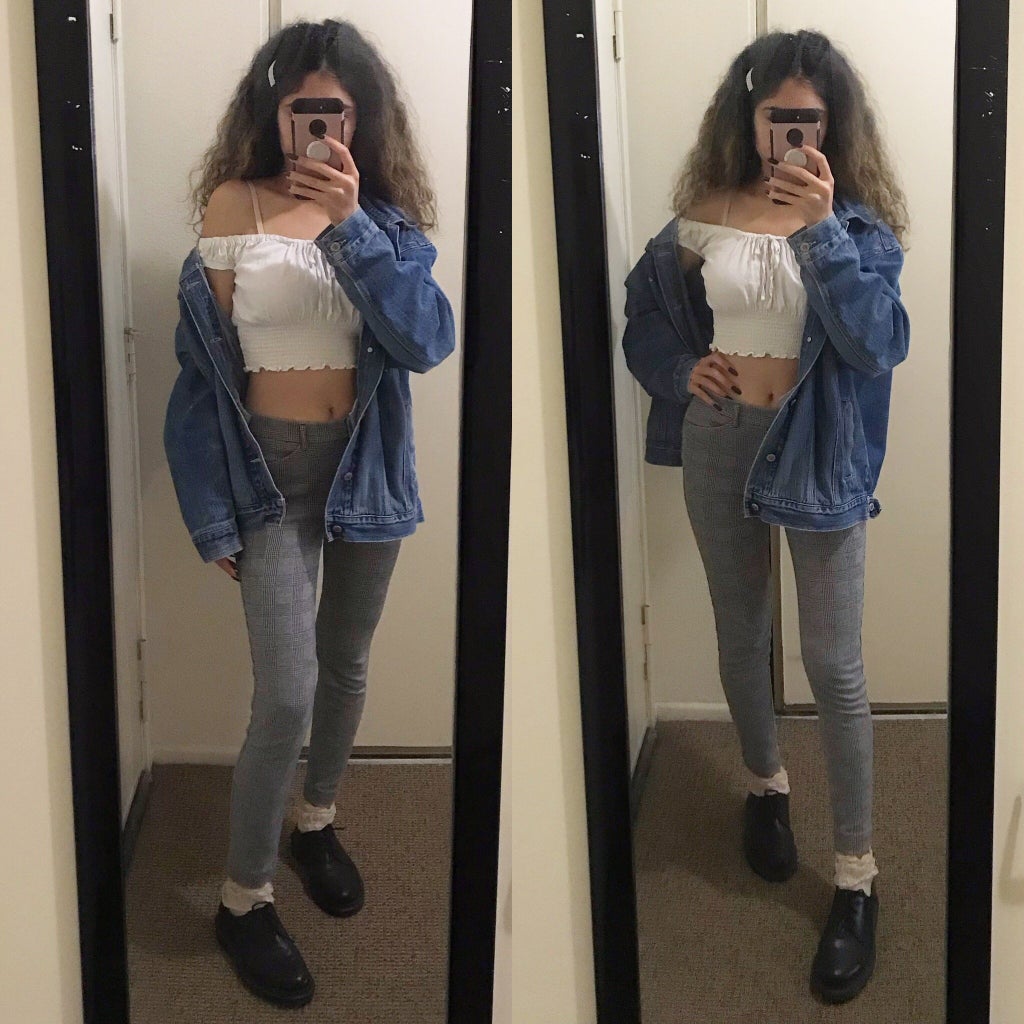 Now if you want to dress it up a little bit, you could switch out the sweater for a casual jacket. I am in love with denim jackets (especially oversized/boyfriend denim jackets), so that is my usual go-to outerwear for most situations. 
Outfit 4 – crop top / plaid pants / sweater / denim jacket

If you want the ultimate warmth and layer combo, you could wear all of the previously mentioned pieces together. This also gives you the option to "change" outfits throughout the day by removing a layer if you want to. 
Outfit 5 – crop top / pinafore skirt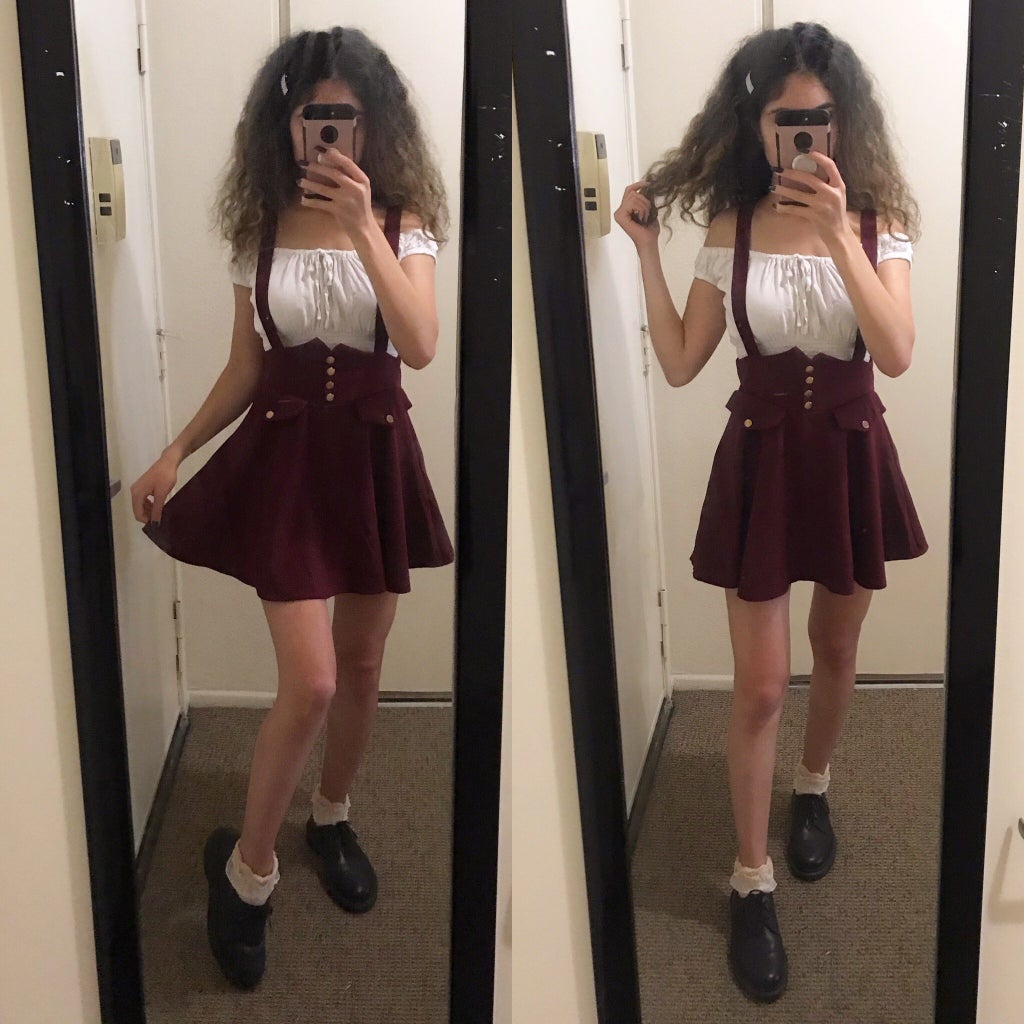 When you're in the mood for wearing a skirt (which for me, is almost all the time), you can trade in those pants for a pinafore skirt (my favorite style). This stylish piece can look good with practically any top, but again, I prefer crop tops. You can wear this outfit casually or as a cute and flirty party-fit. 
Outfit 6 – crop top / pinafore skirt / sweater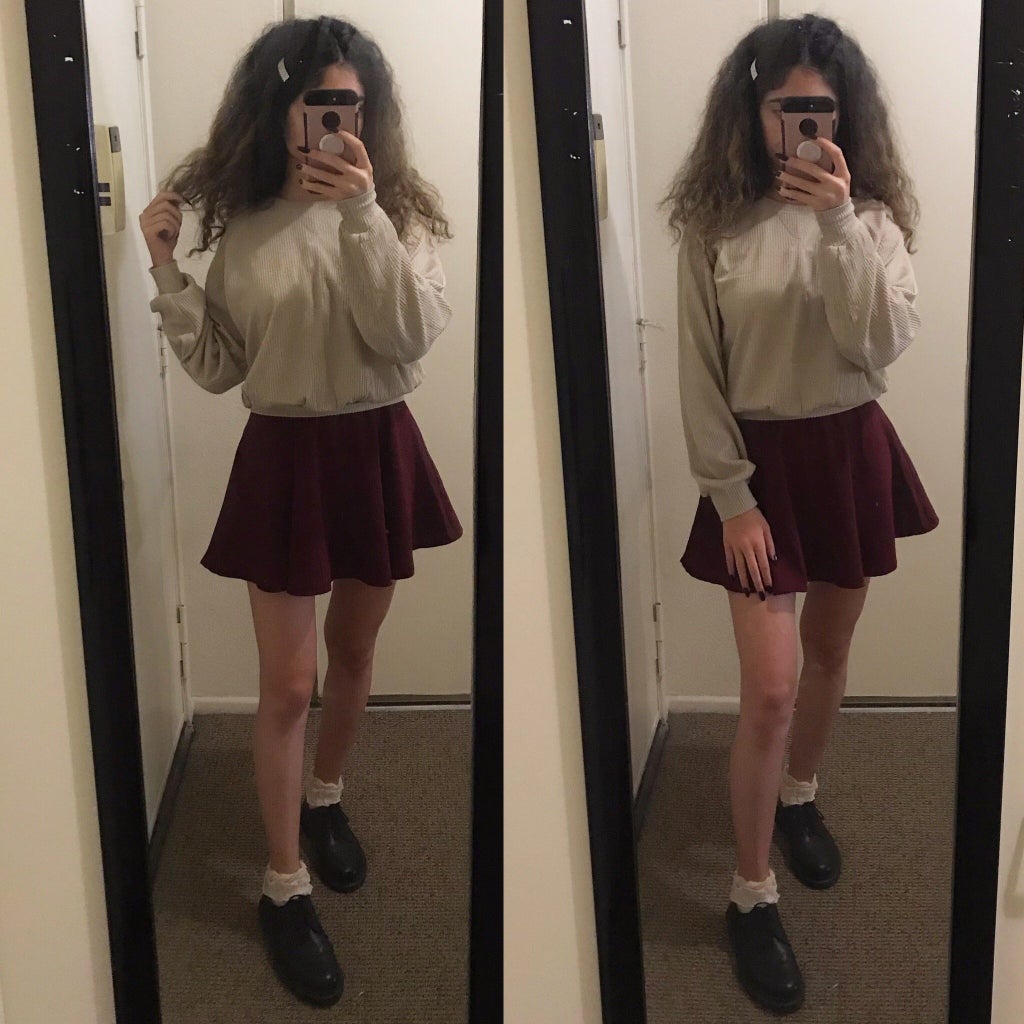 You can add a casual sweater to this outfit if needed/wanted to dress it down a bit. I also like to wear a sweater on top when going out and then take it off later to surprise people with my outfit underneath. 
Outfit 7 – crop top / pinafore skirt / denim jacket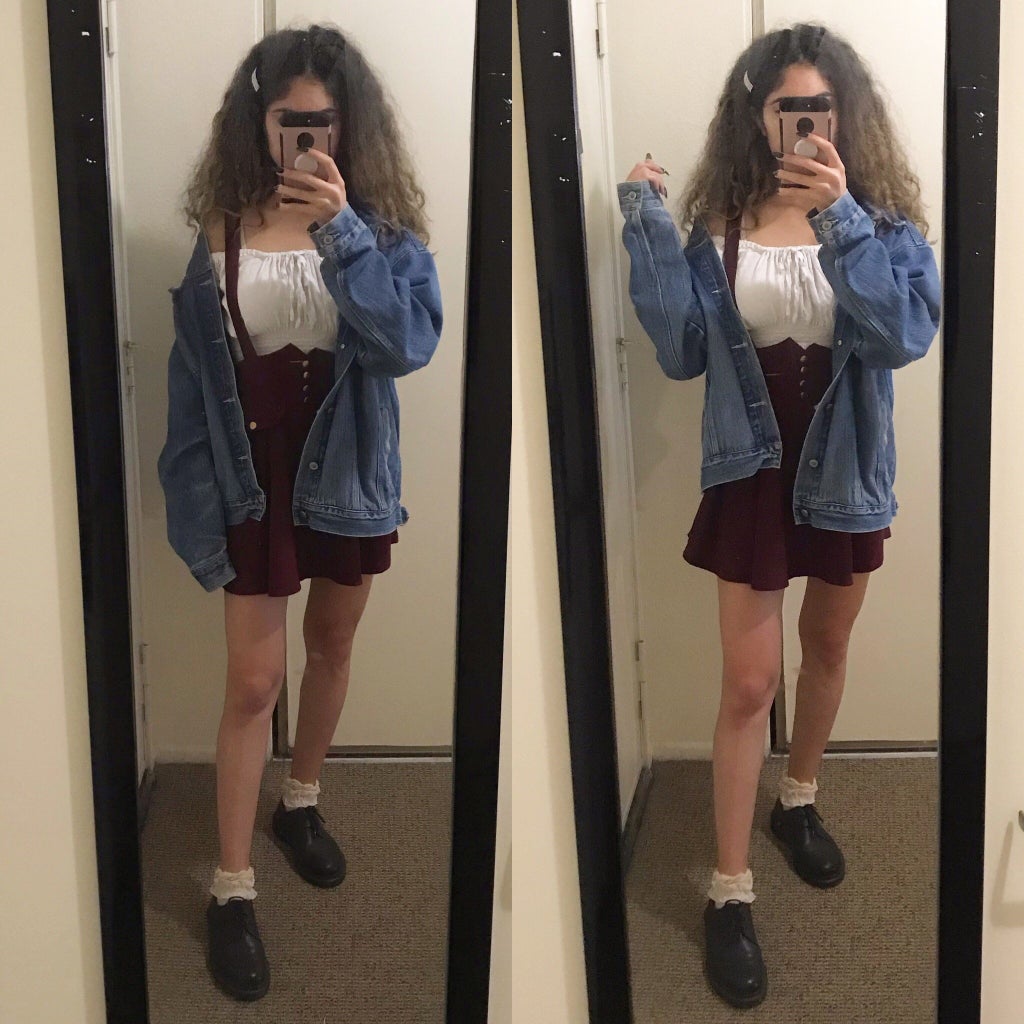 Now, if you want to dress up the skirt-crop-top combo a little, you could throw on the denim jacket again for a nice touch. I tend to wear this out for day-trips around LA or if I'm going out to dinner somewhere nice (but not too formal). 
I hope this article helped you realize that you do not need a million pieces of clothing to make cute everyday outfits. Sometimes less is more but, at the same time, I will forever be in love with clothes and shopping.