Freshman Fears: Don't Let Them Win
The day you were waiting for has finally arrived: you're going off to college soon. During move in, your things will be packed in the trunk of the car and ready to go, your mom will be wiping away her tears, and you ... well, you're excited to say the least. You are about to start college, make tons of new friends and have the time of your life—right?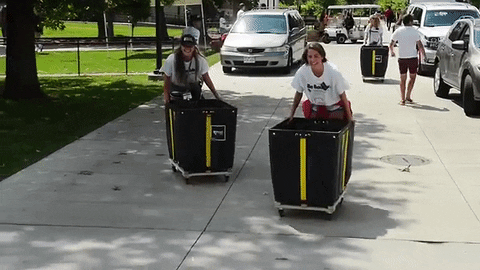 Not exactly.
I moved into my dorm during the last official day of move-in, Sunday at around 4 p.m., after arriving to LAX straight from my family vacation. My parents drove me straight to the dorms at UCLA, helped me settle in for a bit and then drove off. My experience began with me feeling alone, mainly because I arrived later than most people. I met my roommates, who seemed to get along quite well with my other floor-mates, but I couldn't seem to fit in. I didn't know how to approach others, and I just felt lost.
If my experience resembles any of your fears about starting college, there are some things I have learned in my ~nearly~ three years of being in college that would have helped me a lot in those first few months.
Firstly, everyone (and I mean everyone) is in the same position as you. Unless someone has a friend from back home or one they made during orientation, no one really knows each other. You might see others socializing with people as if they have known each other for years, but in reality, they might be feeling just as lost. But that's the beauty of this experience—you have a fresh start and will make friends with some of the most brilliant and amazing people you will ever meet.
If you still feel like you have not met people you can consider friends, remember: you are in college. Your friend group is not limited to just your floor-mates. You have opportunities to work on-campus, go to different classes and make friends there! Most universities have countless clubs you can be a part of to meet new people. You have the power to make the best out of your college experience. Do not get fixated on the idea that your roommates have to be your best friends. Although that may end up being the case, you have other outlets to find a group of people you resonate with best.
From experience, don't let yourself get too comfortable with anything—always keep striving to meet new people and make new experiences.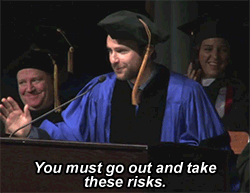 This leads me to my next piece of advice. If you feel lonely or unfulfilled, make this a rule of thumb: say yes more often. I know I prioritized school over many things my freshman year, but I now regret the moments I said "no" to activities and chose to stay in and do work. In hindsight, I could have afforded to go out and have more fun. Plus, it's a great way to make new friends from the ones you already have. You will meet new people and strengthen your relationship with those you have already met.
Regardless of your situation, realize that this is your college experience and that it should be exactly what you want it to be. Don't let fear get in the way of your happiness.