During the 2021 Forbes Under 30 Kickoff: Decade of Disruption, Sabrina Carpenter and Jarrid Tingle spoke in the pandel "Rewriting Old Paradigms: Why Youth Isn't Wasted on the Young." In a conversation moderated by Forbes staff writer Madeline Berg, Sabrina Carpenter, an actor, producer, entrepreneur and singer and Jarrid Tingle, co-founder and managing partner of Harlem Capital, discussed how they continue to find their purpose and how their young age benefits them.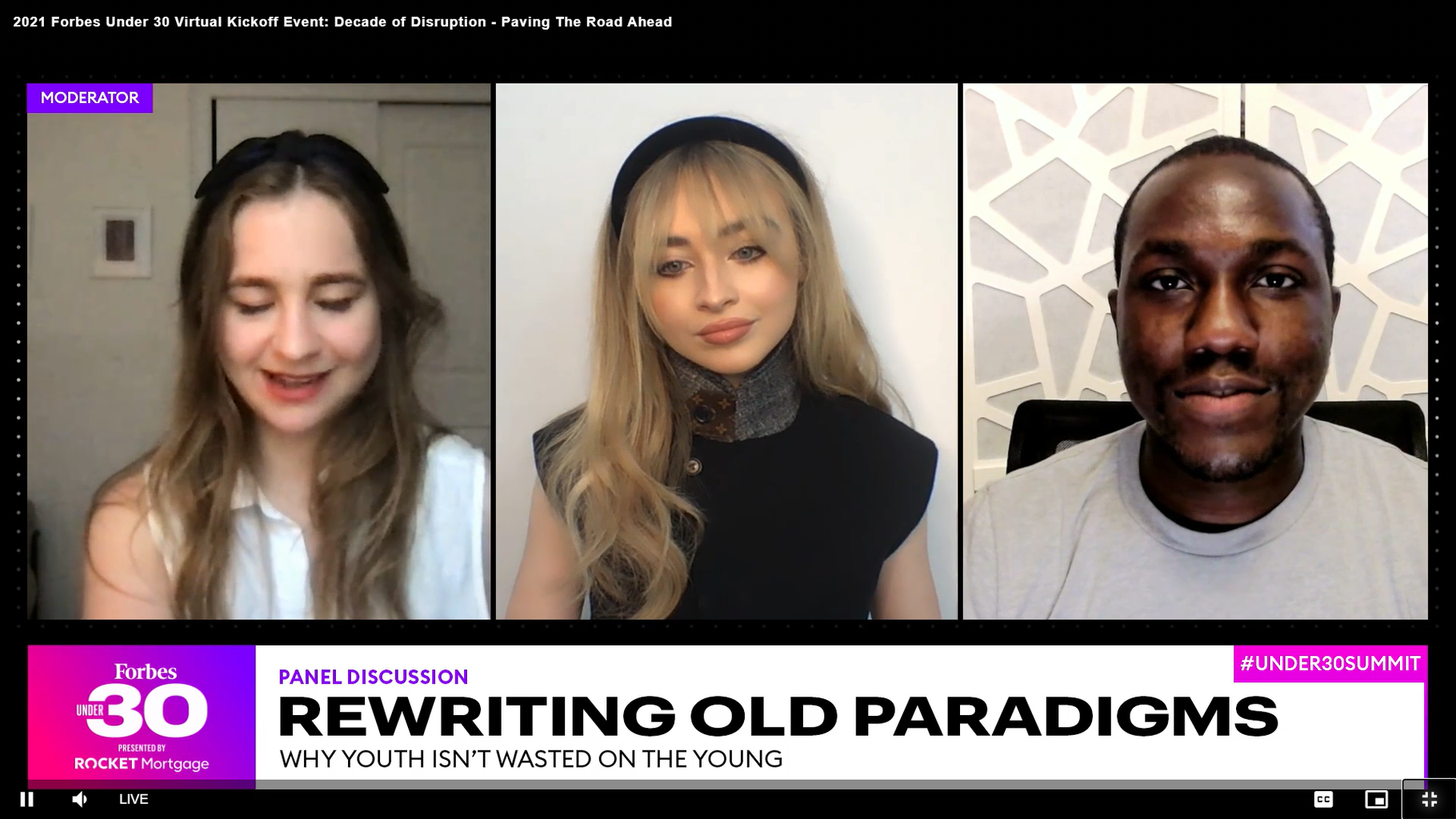 Sabrina Carpenter said COVID-19 helped us realize not to take certain privileges for granted. The pandemic put a halt to the singer's Broadway debut, where she played Cady Heron in the musical adaptation of Mean Girls. However, amid the time of social distancing, she did find opportunities to pursue television production, which became another passion of hers.
"Producing… really goes into [creating] roles for a lot of people to play," Carpenter said. "I can't necessarily portray every character and I want to create that space for different artists to be able to tell those stories, and then obviously space for myself to create more complex female characters and hopefully provide some hope for people."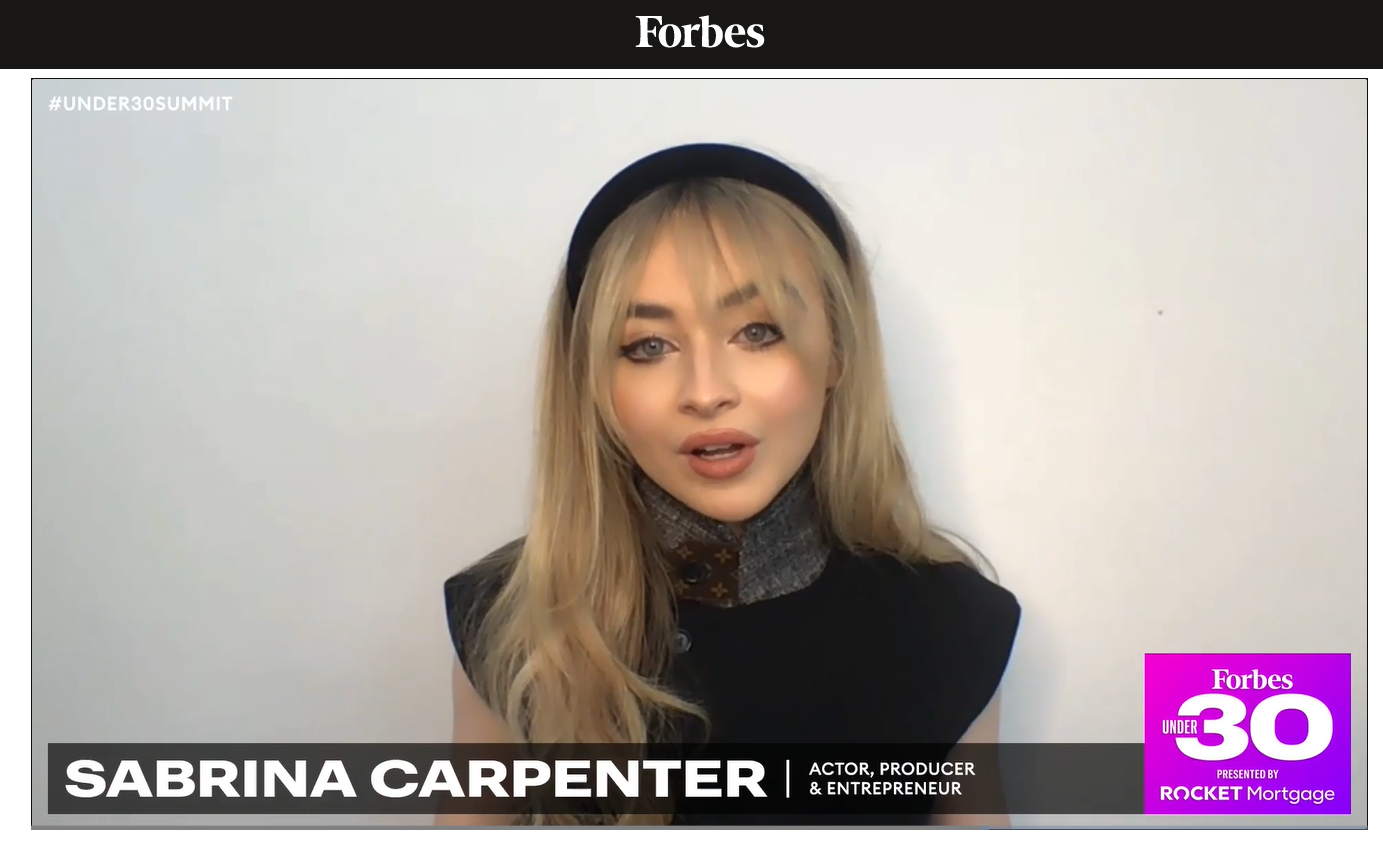 Carpenter added that she finds her purpose through storytelling. She wants to continue working as a producer to help others tell important stories and to share complex narratives with audiences. 
"There's really not a whole lot of things that are limiting in this specific world as far as creativity goes," Carpenter said. "You really can accomplish anything you put your mind to. You really can have a small idea and turn it into something so much bigger, and that's what I've just been having so much fun with now." 
Jarrid Tingle, who runs a venture capital firm and invests in diverse companies, recommends leveraging social media. Tingle said he has identified great founders and leaders through social media, and he added that a major advantage young people have is that they are digital natives who understand the power of social media. 
"Social media is so powerful. We talk about Instagram and Facebook, but Twitter and LinkedIn are so underutilized," Tingle said. "If you use those platforms well, it's a way to amplify. Instead of talking to one or a dozen people at a time, you can talk to literally hundreds of thousands at a time; it's distribution. I think younger people get that."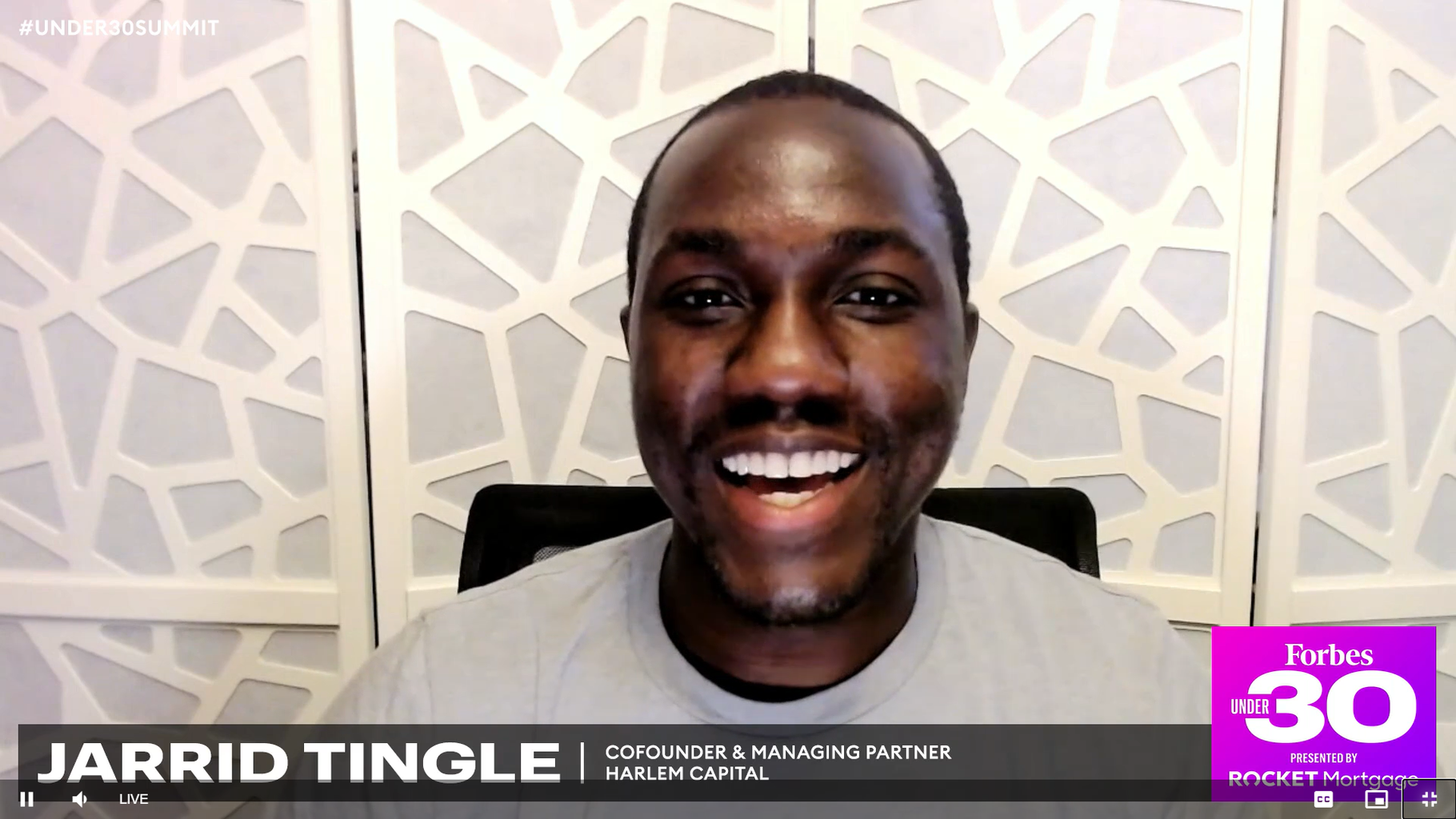 Tingle also added that young people have the advantage of courage and risk-taking. He said it is particularly important for entrepreneurs to take risks and the youth have an advantage in that area. 
"Whenever you do something entrepreneurial, you have to be prepared to fail," Tingle said. "And if you don't have a mortgage and five kids and ties, you can just take more risks and focus on whatever you're trying to accomplish. You can be an entrepreneur anytime, but you just have this window where you can really go after it."
Sabrina Carpenter added that young people also have the advantage of being fearless in their work. In addition to a strong work ethic, she said that the youth also have the bravery to step outside the box and break the norms. She said that she thinks authenticity is what resonates with people, and young people have the courage to pursue those opportunities. 
"I've really always felt like the more that I was doing things that felt less formulated, the better it was," Carpenter said. "I think young people have that incredible ability to be a little more fearless." 
From purpose to life in the pandemic, this inspiring conversation covered many multifaceted topics. Above all, Sabrina Carpenter and Jarrid Tingle highlight the importance of taking risks, being daring and staying true to ourselves.