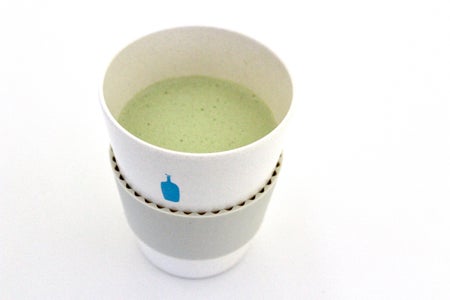 For me, and maybe some of you, caffeine is a must to stay energized. The benefits of matcha are not that it only contains caffeine, but is high in antioxidants, can boost metabolism, immune system and lower cholesterol. Plus, it does not stain your teeth in comparison to coffee. I have always struggled to make the "perfect" matcha latte at home. It either comes out as bitter and gritty or I have added too much milk to the ratio. As of a couple of weeks ago, I have figured out the best DIY matcha latte that 1) won't break the budget 2) tastes just like a cafe matcha latte and 3) will get the caffeine kick you might need. 
Bec's Matcha Latte:
Ingredients:
1/2 cup of Oat milk
1/4 cup of water
1/4 cup of nutpods hazelnut creamer
Hand milk frother (got mine for cheap on Amazon)
Unsweetened Japanese matcha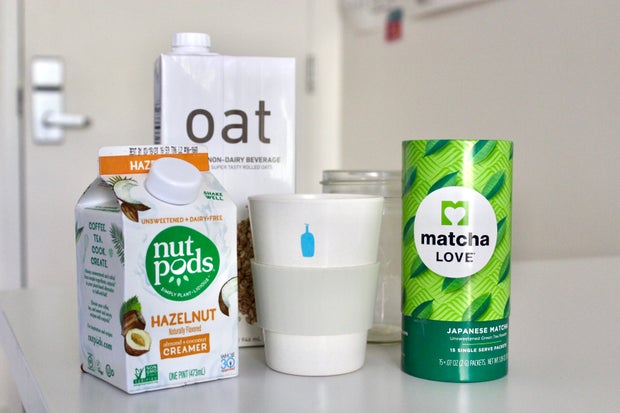 Rebecca Karlous
1.

Heat milk (if drinking warm)

Combine oat milk, water and creamer into a cup and mix. Heat on microwave for 1 minute and 45 seconds.

Add one matcha packet to the beverage.

With the handheld milk frother, mix the matcha and beverage to desired consistency. Mix enough that there so should be no remaining matcha powder left over.

Pour into your desired cup. If drinking cold, add a few iced cubes and enjoy with a non-plastic straw.
Try the matcha latte at home and let us know what you think! Be sure to take a picture and post on your Instagram story with the tag @hercampusucla.