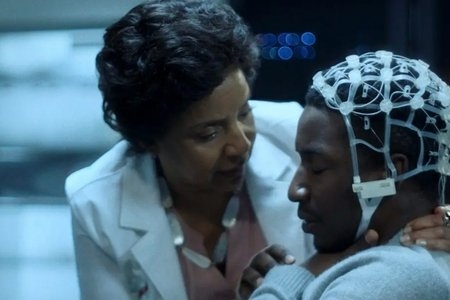 Director Emmanuel Osei-Kuffour Jr. Talks About Exploring The Hubris Of Humanity In New Film "Black Box"
"Welcome to the Blumhouse," a collection of four new thrillers, was introduced this October on Amazon Prime Video. One of the films, Black Box, directed by Emmanual Osei-Kuffour Jr., tells the jarring story of a man's fear of dependence and forgetfulness. Her Campus at UCLA sat down with the director at a Blumhouse round table, where he discussed the conception and inspiration for the film.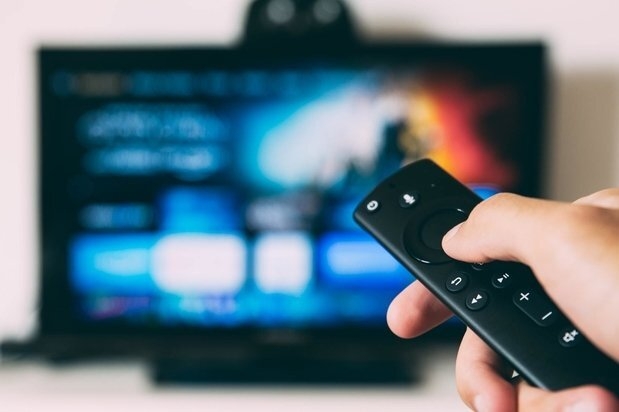 Photo by Glenn Carstens-Peters from Unsplash Osei-Kuffour Jr.'s directorial debut explores the concept of parental triangulation as Nolan (Mamoudou Athie) suffers from amnesia following a car accident in which he lost his wife.  At the round table, Osei-Kuffour Jr. noted that the screenplay appealed to him as a story of "a man that was flawed… for friends, for family, to transform for their kids." Although the film was built as a sci-fi thriller, the most chilling aspect of the film was the broken relationship in which Nolan slowly lost sense of his own reality–especially with his daughter Ava (Amanda Christine).
Some view this film as an eerie form of Eternal Sunshine of the Spotless Mind as Nolan goes through an experimental treatment to attempt to remember his past before the accident. Black Box is an unconventional dive into the world of sci-fi as the true thrill of the film resides within ourselves and our own fears. In addition to its admirable cinematography, another undeniably effective aspect of the film was the score: composer Brandon Roberts worked wonders as his chilling compositions complemented that of the intensity onscreen. 
When asked about the inspiration of the film itself, Osei-Kuffour Jr. spoke about how he wanted to portray the Black Box to be something in everyone's minds- a mental home to all of our dreams, fears, qualms and worries. The film also explores extremities – the extremities of fear of change, fear of abandonment and the extent to which parents will sacrifice themselves for their children. On one hand, Nolan makes efforts to reintroduce a sense of normalization to Ava's life by taking her to a sushi restaurant. But on the other hand, Lillian makes efforts to revitalize her dead son in the physicality of Nolan. The film raises the question: at what point is the sacrifice enough?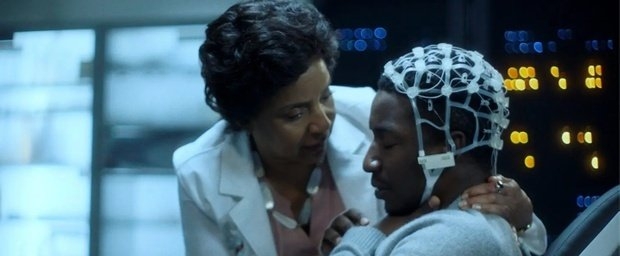 Amazon Studios In essence, Black Box makes for quite a profound story. When describing his experience with creating the story, Osei-Kuffour Jr. said, "I never felt like I had to fit in a particular box" (mind the pun). At the round table, Osei-Kuffour Jr. noted how he aimed to use tropes as a metaphor to provide commentary on certain issues. For example, Nolan's fear of abandonment was a trope for the overcompensation as a father, contradicting his ironic actions of disregarding his daughter to attend neurological-altering sessions. Beyond the scope of the film's story itself, Osei-Kuffour Jr. commented on his efforts with Blumhouse to produce a diverse story on and off-screen, and the success of this film was a beacon of inspiration to creators of color everywhere. "They say write what you know," said Osei-Kuffour Jr., and his knowledge has certainly succeeded in accomplishing an irreprehensible tale of human imperfection.
Overall, Black Box is the story of "a flawed man who gets a second chance at life to be a better man for his daughter," in the words of the director himself. It invites audiences to confront our greatest fears and to climb out of our mental black boxes to reevaluate the sacrifices we are willing to make for the ones we love. It explores the hubris of mankind, the desire to improve the extent of ethicality this improvement entails. This "think-outside-of-the-box" mindset is certainly one that many audiences need to explore at this time.