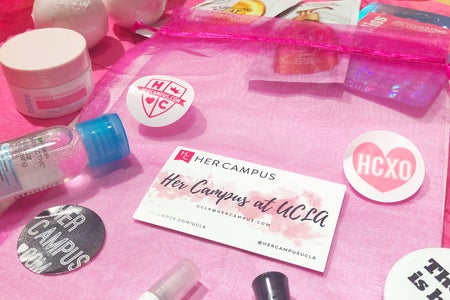 Mikee Lachica, Yasmin Minai, Renée Lee
4 Must-Have Products From HC's Galentine's Party Gift Bag
At the Galentine's Day party hosted by Her Campus at UCLA, the first 100 guests received the most ideal goodie bag. The products ranged from essential face products, cute bathbombs, makeup removers and sweetly scented perfumes. They came from brands like Bliss, a new spa-inspired skin care line that has facial and body products geared towards people of all skin types. And Queen V, a brand that focuses on women's health by using all natural ingredients. We had the opportunity to review these fabulous goodies, here are our thoughts!
1. Bliss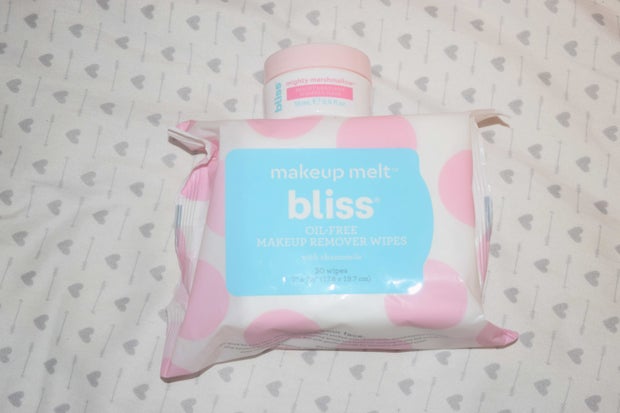 We received two of Bliss' popular products: the Makeup Melt Remover Wipes and the Mighty Marshmallow Face Mask, and we are totally obsessed. First off, the Makeup Melt Remover Wipes are oil-free, so they do not clog your pores, and are infused with chamomile, which eliminates acne scars and can fight breakouts. The wipe is very gentle on your face and removes makeup very quickly. The Mighty Marshmallow face mask is used to brighten and radiant your skin. The texture of the face mask is extremely smooth, and ingredients include a mixture of vitamin c, oil leaf extract and zinc PNA. All these ingredients remove redness from the skin, help with discoloration and help limit water loss. Overall, we highly recommend both products!! 
2. Queen V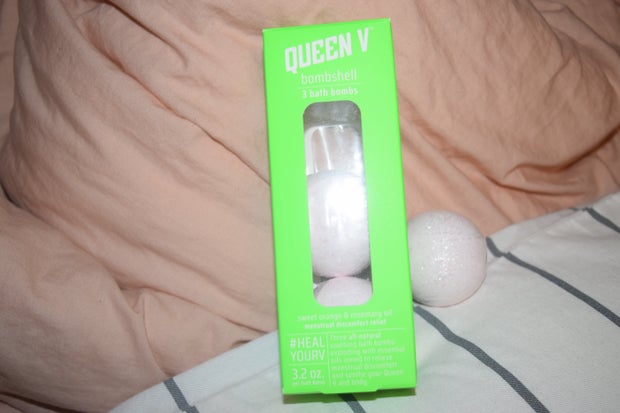 Queen V is a unique brand in the sense that it is primarily geared towards women's body health and their mission statement focuses on women empowerment. They have products ranging from moisturizing body mist, UTI prevention products and lubricants; basically products that makes it easier for girls to be girls!. If you have a love for bubble baths, the Queen V Bombshell bath bombs will be perfect for you. The packaging comes with three bath bombs, and ingredients include sweet orange and rosemary oil. What is extremely beneficial about this product is that it is used for menstrual discomfort relief. We recommend this bath bomb for anyone who enjoys taking baths and enjoys a subtle scent, specifically this product would be great for women to experience unbearable cramps while on their periods. The infused ingredients and hot water can help reduce the pain of a cramp. It is the perfect product to put your mind and body at ease!
3. Dementer Fragrance 
These perfume bottles from Demeter Fragrance Library are perfect to add to all the sweetness in the air. We love the cute names that came with the labeling, like "First Love." A few spritz from these babies, and you'll be feeling refreshed. In their mission statement, the company explains, "the world needs more smiles... We create environments where people can rediscover the wonderful world of scent that is too often overlooked or forgotten in our modern, multi-tasking world." For Demeter, simplicity is key, and their scents are comfortable and comforting. 
4. Garnier & Skintimate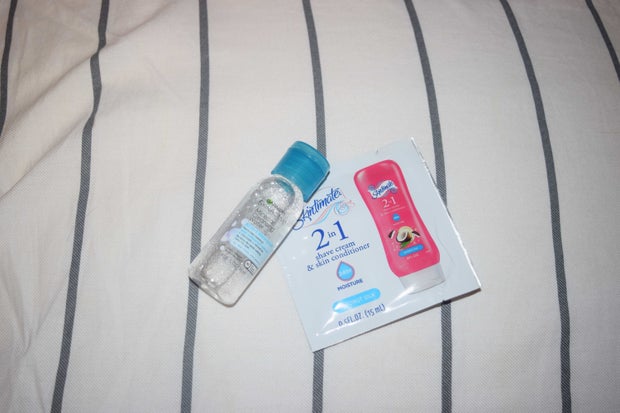 Two products that are always everyone's favorites and can be purchased at any drug store are Garnier's Micellar Cleansing Water and Skintimate's 2 in 1 Shave Cream and Skin Conditioner. The Micellar Water has always been a crowd favorite, since it takes makeup off your face very easily and does not clog your pores. It also works equally well on waterproof makeup. On the other hand, the Skintimate shaving cream moisturizes where you shave, up to 24 hours due to its hint of coconut silk. We noticed that the Micellar Water is extremely effective in removing makeup. Make sure to snag one of these on your next Target run! 
Overall, these products definitely deserve to be tried because you will not be disappointed. It is important to pamper yourself once in a while since it is not only beneficial for your skin, but also for your mental state. Also, it can often be difficult trying new products since many people are afraid of possible breakouts and even rashes. Bliss, and especially Queen V, pride themselves in the fact that they only use natural and organic ingredients in order to solely benefit the skin. On the other hand, using a new perfume like Demeter can spice up your day and catch the attention of others. A simple new scent and new face mask can boost your confidence, make you feel clean and put together. So why not try new products to achieve just that!