A 3-Step Plan To Optimizing Your Life In College
It's easy to lose yourself in any of the numerous tasks and hobbies calling out to you like sirens. The outcomes of this might be failing to complete some assignments on time, letting down the people in your life that were relying on you, being dissatisfied with the amount of time you're spending with your family or friends—it took me a long time to develop three separate features that I now rely on in my everyday life to get stuff done well and on time.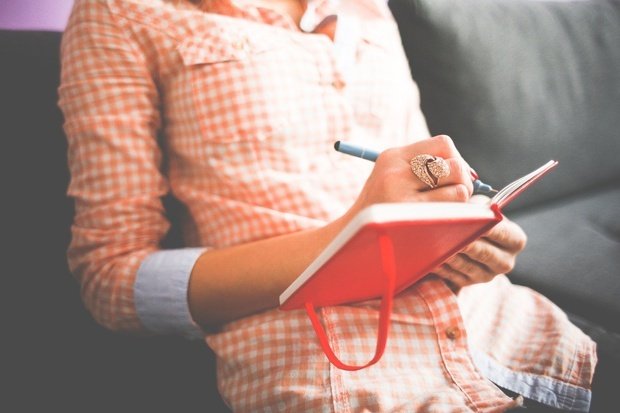 Photo by picjumbo_com from Pixabay The first thing I did was learn how to use the productivity app Notion, which is free for students if you sign up using your student email address. This isn't sponsored, I just deeply enjoy making use of its various functions! The built-in templates that I find most relevant are the Cornell Notes system for taking notes efficiently, and the ability to use a table, calendar, timeline or Kanban board to document progress on your various tasks. I created individual pages to take meeting minutes and parse out my tasks for the various organizations I'm a part of, while also maintaining a master schedule page where I track every single virtual assignment, test, reading deadline and exam for the quarter. This way, I never lose sight of all those sneaky smaller class assignments.
The benefits? I don't stress out about missing out on deadlines, and I know in advance how much work is due for any class, so I can remember to set aside a bigger block of time to complete that five page paper, and a relatively smaller block of time to complete weekly quizzes, for instance. 
The other thing I adore about Notion is the space it has for me to track everything else in my life: I can document recipes I want to try, movies I want to watch, articles I want to read, surprise anniversary celebration ideas that I get throughout the year, and more! If your mental bookmark bar is always cluttered, Notion is an excellent option to organize all those nitty gritty things you want to check out at some point.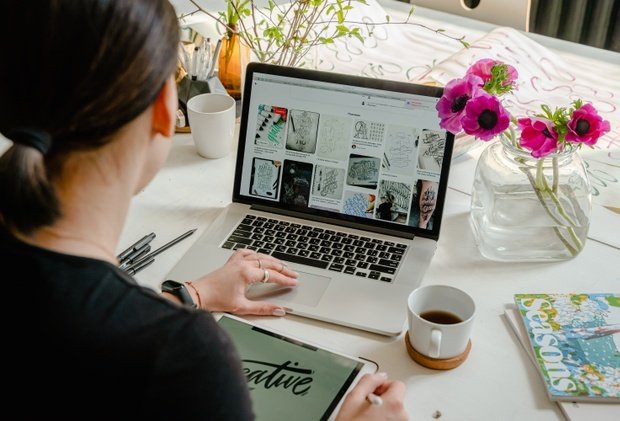 Photo by Anthony Shkraba from Pexels The second thing I did was take up bullet journaling. I'm not the only one; lots of people have been taking up journaling during the COVID-19 pandemic. It took me forever to actually summon the willpower to get a decent journal, buy one of those ten dollar packs of fifty Crayola markers, and start. I've had mine for about half a year now and I cannot imagine life without it! Bullet journals might seem to take up more time to set up and maintain, but once you figure out your system, it makes your whole year so much more smooth-sailing. Only you know what you need and like in calendar layouts, how much space you need to set aside for weekly spreads in busier weeks versus less busy weeks, your requirements for a pre-finals study plan and more. It makes so much sense that having that control over every single page ends up maximizing your time and minimizing the effort needed to conform to a regular cookie-cutter planner's layouts. 
Moreover, I think bullet journalling is a great way to check in with yourself across many wellness features. Many people choose to include mood trackers, sleep trackers, habit trackers and more to motivate them to meet the goals that they choose to set aside for themselves! In my weekly spreads I relish setting aside a little space to doodle and write down my feelings about things that are happening in my life. Having all of this information come together in a little book is actively supporting my efforts to live mindfully, grow consciously and take baby steps towards becoming the person that I want to be!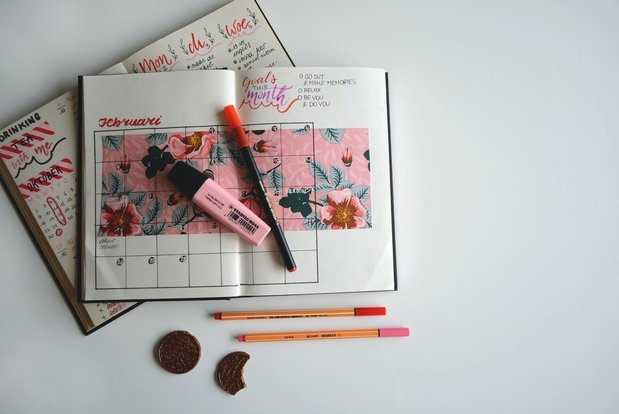 Estée Janssens Finally, I've kept a gratitude journal over the last four years and it's probably my most treasured physical possession in the world. Most weeks I'll write down at least three things that I'm grateful for. I prefer to keep my gratitude journal separate from a bullet journal and my productivity application because I like to create a safe space for these most vulnerable thoughts! This is where I shut out the noise and quiet my mind—the benefits of which include being more observant of the small things in fleeting memories and remembering to convey my thankfulness to the people in my life (by being a better friend, or partner, or family member).
All tools work well to different extents for different people. I would urge anyone that's looking for options that can be personalized and delightful, while retaining that space for some creativity, to look at the three steps that I've mentioned. There's no way to be perfect, but I believe this is a good way to start.