Back in 2017, Jordan Peele shocked the world with his directorial debut of Get Out. The psychological thriller really took the world by storm and had everyone wondering what exactly the movie was about. Little did we know, Peele had told us when he tweeted "Get out is a documentary," following the news about the movie being nominated for awards in the comedy genre.
Now, you may be wondering how the hell Get Out would be considered a documentary. Like most movies, it's up to interpretation. However, I've found very interesting articles that discuss the ways in which Peele's movie exposed a kind of liberal racism that we don't easily recognize, as many of us identify more blatant forms. When he created Get Out, he emphasized a subtle form of racism that people of color deal with on a daily basis. It's the kind of racism that tells people of color "I love what you do and admire what you're good at," but silences them when they decide to speak up for themselves.
This is the kind of racism that we see in the NFL.
Football, like many other sports, recognizes the talent and athleticism of minority players. However, the NFL (and fans especially), are not super open to Black athletes speaking out on the current issues that continue to arise in our society. We continue to see NFL fans booing and criticizing Black athletes for making peaceful statements and standing in solidarity with their communities. Similarly, we've seen the disappointing downfalls of athletes' careers due to them speaking on and supporting movements, such as the Black Lives Matter movement.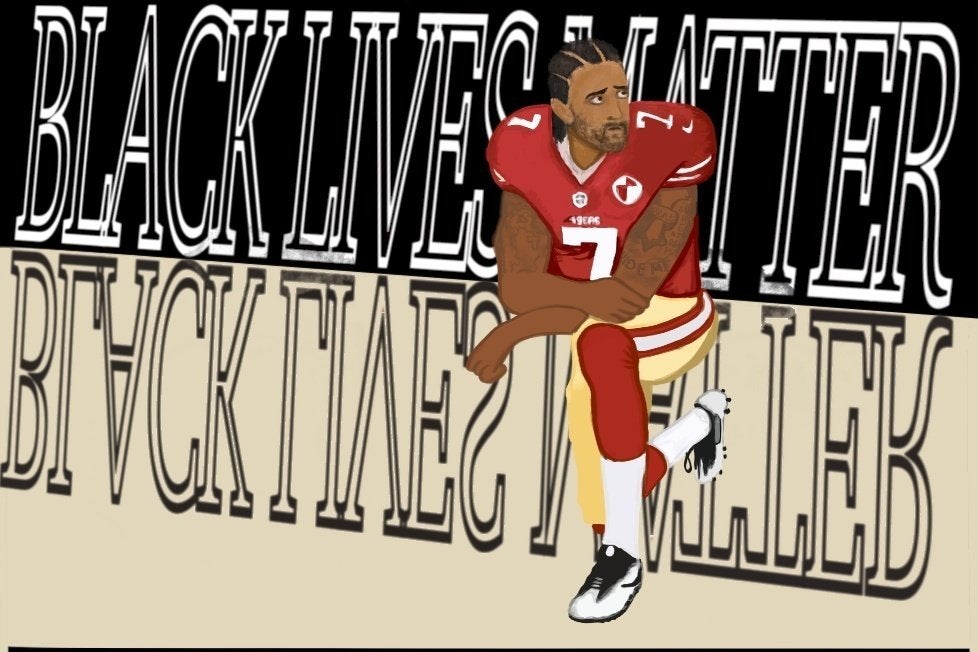 For example, in 2016, former San Francisco 49ers quarterback Colin Kaepernick began to peacefully protest during the national anthem in response to police brutality and racial injustice in society. Despite the way he inspired other players to take a stand against racial inequality, Kaepernick faced a lot of backlash from fans for his actions at his games. By early 2017, he was no longer the 49ers quarterback. To this day, he's not signed to any football team in the NFL and has been a free agent since he left the 49ers.
Even after Kaepernick left the NFL, many other players followed in his footsteps of peacefully protesting during football games. All of these athletes faced the same kind of backlash that Kaepernick did, with many fans and spectators calling for the suspension and firing of players who decided to kneel during the national anthem.
Fast forward to 2020. The Black Lives Matter movement is in full swing once again, following the unjust murders of George Floyd, Breonna Taylor, Ahmaud Arbery and many others by police officers. Since June, celebrities, athletes and many more have been sharing their support for the movement. However, with football season starting up, we're once again seeing the shaming and silencing of Black athletes by the same people that support them when they're on the field.
During the Chiefs vs. Texans game on Thursday, Sept. 10, the players of both teams shared what is being called a 'Moment of Unity' during the NFL opener. Rather than showing support for this peaceful display of solidarity, fans who were watching the game booed the players. Ironically, the NFL had announced plans to stencil in support for the Black Lives Matter movement in their end zones shortly before the games actually started.
For years now, we've heard NFL fans complain that athletes "shouldn't bring their politics" onto the field with them, but the reality is, standing against racial injustice and police brutality isn't a political issue. It's a social issue. It's not okay for white celebrities and athletes to be deemed heroic and brave for speaking out on social issues, but for Black celebrities and athletes to be deemed obnoxious and told that it isn't the right time or place for doing the same exact thing. It's not fair that the NFL profits off of Black athletes and expects them to provide entertainment to thousands of people, only for them to have to risk their careers to spread awareness on the injustices taking place in the world.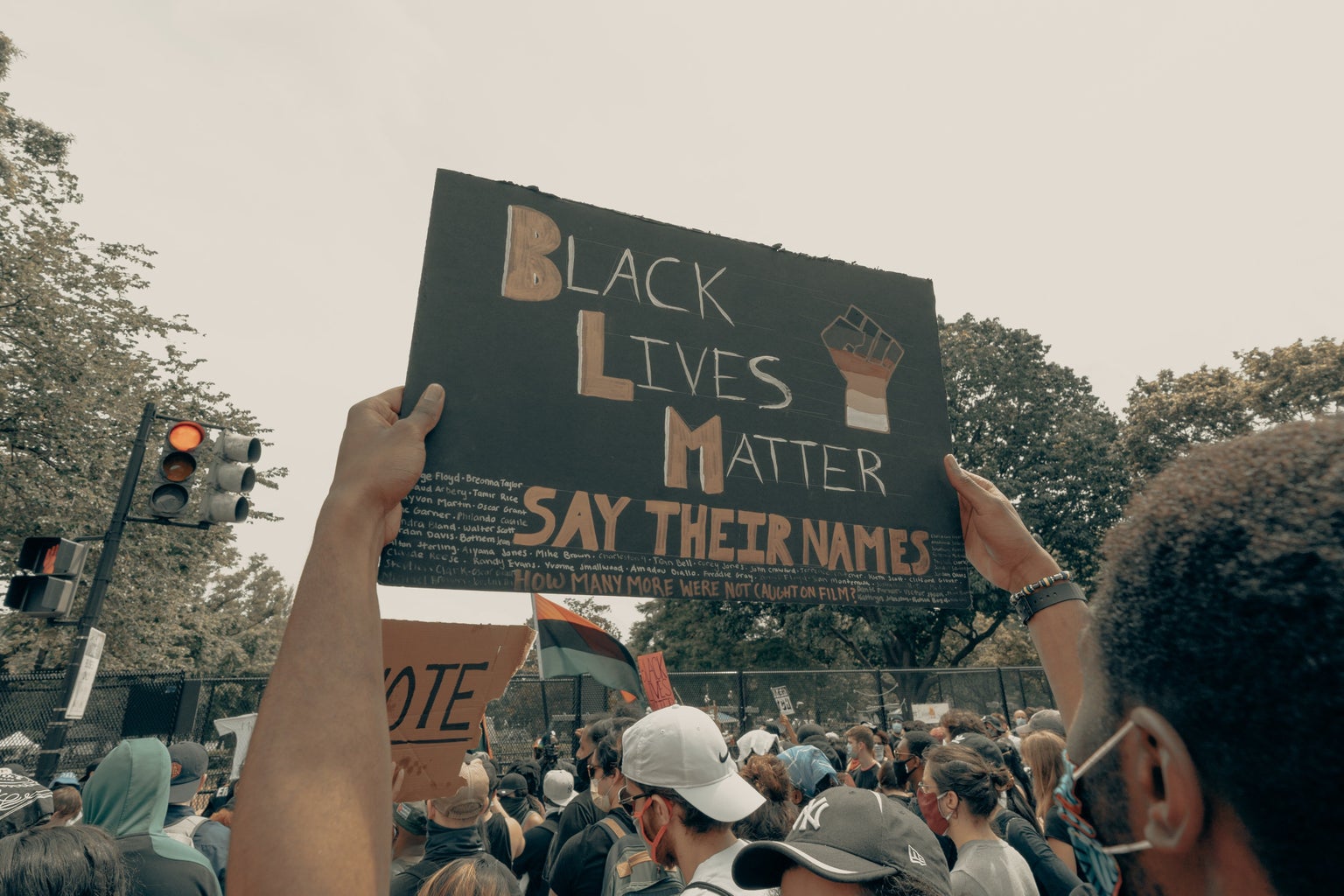 For more information on how to support the Black Lives Matter movement, visit https://blacklivesmatters.carrd.co/.