How to Rock Your Solo Valentine's Day
Unless you're madly in love—or lust—these days, Valentine's Day represents bad food choices, the messy bun and sweatpants fit and listening to "Single Ladies" by Beyoncé. You sit and swear to yourself that nobody loves you more than you and that you couldn't care less about the holiday, but deep down you know you're a smidge salty towards all the fun the boo'd up crowd is having. Don't worry—I'm going to give you five ways to kill it on Valentine's Day as a party of one.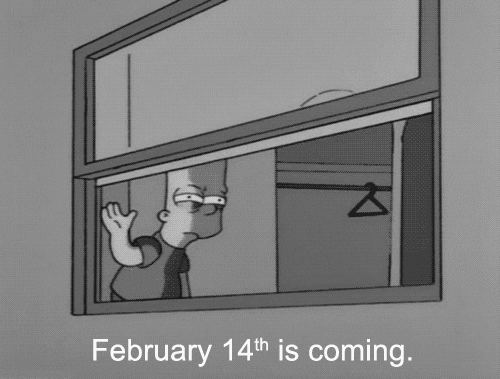 1. Throw a Galentine's Day party
Let's be real. You are not the only single person in the world, so the chances of you being the only single person in your friend group are small. Gather your single (and boo'd up!) friends together and throw a Galentine's Day party. Go out and have brunch (who doesn't love a good brunch) or stay in and decorate in all the cheesy red and pink décor while enjoying sweets and all your favorite movies. The point is to celebrate your friendship.
2. Spoil yourself (You deserve it!)
Buy yourself that lingerie set. Or those pretty earrings that make you feel like Marilyn at her finest. You could also go get your nails done and feel like a complete baddie. If you're like me, then on top of spending your entire savings on whatever cute thing you see, you wait for the day after Valentine's Day to buy candy to enjoy for the rest of the month. Whatever it is that catches your eye, go ahead and get it! Treat yo'self!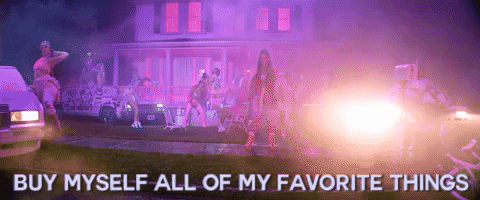 3. Make sure your mom feels the love too
I don't know about you, but I am a Mama's girl for sure, so on Valentine's Day, I always do something cute for my mom. If I'm home, then I plan a day doing all her favorite things or even just watching her favorite movies. Even if we're far apart, I still send a cute text or ask my brother to pick her up something nice. As long as she feels loved and spoiled on that day. Remember, it takes very little to make a difference in someone's day.
4. Have a relaxing night in
If going out or having a get together isn't your, speed that's completely ok. A night in is just as good—if not better! Take a candlelit bath (with your bath bomb of choice) and top it off by using your favorite perfume afterward. After your spa treatment, go ahead and throw on your best couch potato outfit and binge watch Netflix originals to your heart's content.
At the end of the day, Valentine's Day is a fun holiday that anyone can enjoy, but it's still just that: a holiday. Being single on this one day out of the year doesn't mean anything more than being single any other day. Remember that you don't have to wait till February 14 to show yourself and others around you some love.