The Diverse TV Shows You Should Be Watching Now
Recently, a few diverse movies have highlighted the need for more representative media for everyone. We are constantly consuming media, books, TV shows, movies and music, but a majority of the media being produced only reflects the realities of white people. Diverse media is so important because it offers everyone the opportunity to see themselves and their stories reflected in our larger culture. It can also help combat stereotypes by giving diverse voices a platform to discuss their concerns and educate their peers. TV shows that star people of color, people with disabilities, LGBTQ+ characters and more all challenge the dominant cultural narrative. I am by no means an expert but I do watch a lot of Netflix, so I have compiled a list of a few diverse shows you can watch now!
If you love family-centric sitcoms you should try:
"Kim's Convenience"
It is an adorable show that focuses on a family who has immigrated to Canada from Korea. It will definitely make you miss your parents if you no longer live at home. You can stream it on Netflix.
"One Day At a Time"
This show is about a lovely Hispanic family. The show covers a lot of issues like gun control, mental health, LGBTQ+ representation and discrimination. This show will probably make you cry at some points, but it is so worth it. You can find it on Netflix.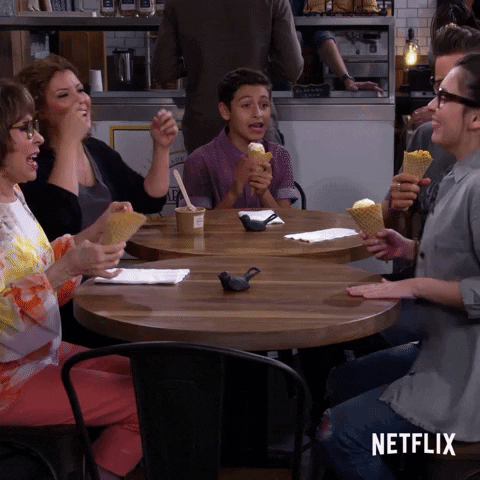 "Blackish" & the spin-off "Grownish"
This funny show focuses on a black family and explores issues related to police brutality, the N-word and mental health. In spite of some of the serious topics this show covers, it is truly hilarious and heartwarming to watch. You can watch it on Hulu.
If you live for the #DRAMA theses picks are for you:
"Crazy Ex-Girlfriend"
Fair warning: this is a musical show! It focuses on mental health issues and features a Jewish heroine. It also has good representation for bisexual men and the main love interest is a Filipino man. You can find it on Netflix.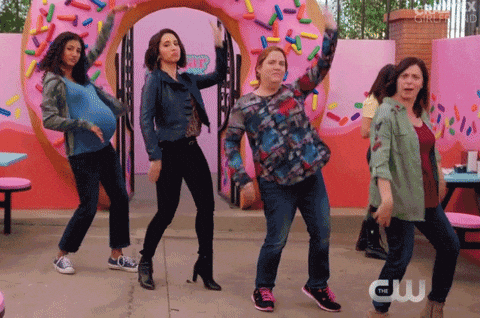 "Jane the Virgin"
This is basically a telenovela that will shatter your heart. It follows Jane as she deals with an extremely unexpected pregnancy. This show has great representation for Hispanic families and strong women. You can watch it on Netflix.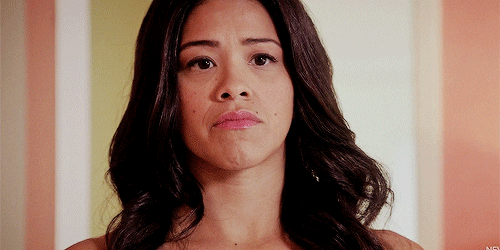 Shonda Rhimes' entire body of work
Everything written by Shonda Rhimes is full of drama: "Grey's Anatomy," "Scandal" and "How to Get Away with Murder." All her shows feature strong women, diverse casts and include well written LGBTQ+ characters. You can find them on Netflix and Hulu.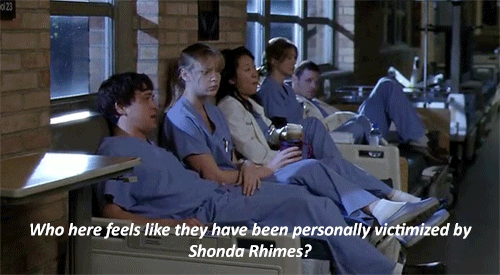 If you just want some LGBTQ+ representation, try these awesome shows:
"Queer Eye"
This is the most heartwarming makeover show. Basically, five gay men makeover guys (and one woman) and change their lives. If you haven't seen this yet, it is the perfect show to watch when you want to get your whole life together in 30 minutes! You can binge watch it on Netflix.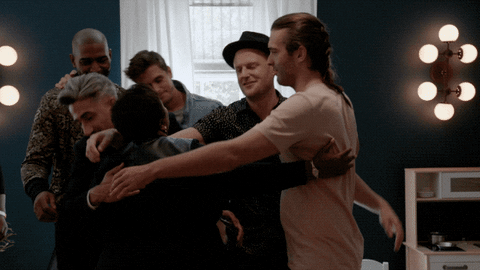 "Brooklyn 99"
This is not your average cop show! It's a funny show that also has a diverse leading cast. The show has a black gay man as the department's captain, and 2 Hispanic women as detectives. My main reason for suggesting it is because of one of Rosa's arc coming out as bisexual to her friends and family. You can stream it on Hulu.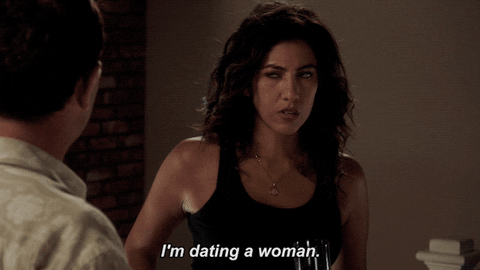 "GLOW"
Do you love ridiculous costumes, ladies wrestling, and a lesbian romance between 2 women of color? This is the show for you. The show features a diverse cast of women working together to make a wrestling show. One of my favorite aspects of the show is that it features women of all shapes and sizes. This is also the ultimate show to watch for Halloween costume inspiration if you still need an idea. Watch it now on Netflix.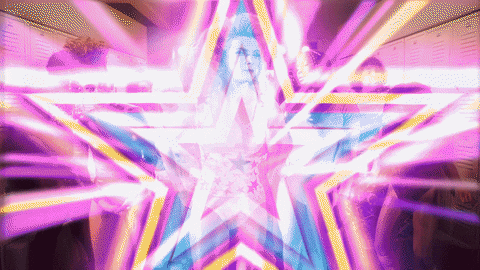 Images: 1, 2, 3, 4, 5, 6, 7, 8, 9, 10