Cold Cream Cleanser: The Skin Care Secret You Didn't Even Know About
When you think of cold cream cleanser, you may think of the "wait until he falls asleep to remove makeup and wake up before he does to put it back on" skin care routine.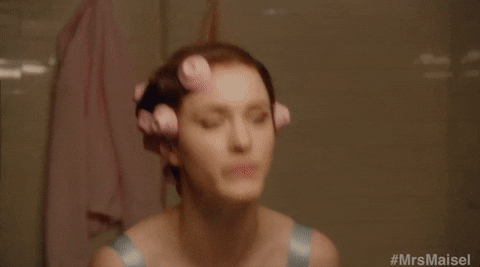 Or you may think of it as a staple in the old Hollywood glamour skin care routine. 
What you didn't think about is that this vintage skin care regimen is back and better than ever. 
What makes cold cream cleanser unique is the high content of moisturizer. "Unlike ordinary makeup removers, Pond's Cold Cream is 50% moisturizer. It melts away all traces of your toughest makeup, while infusing skin with vital hydration," according to Pond's website.
Because of such a high content of moisturizer, the cleanser melts down the makeup but does not easily come off the face. Every skin type has a recommended form of removal. For dry skin, use a facial tissue or cotton round. For oily skin, use a warm and damp washcloth. For more sensitive skin, use a soft damp microfiber cloth. 
As much as we would all love to be transported into a world of vintage Hollywood glamour during our skin care routine, it may come at a cost. Unfortunately, slathering cold cream cleanser on your face as a substitute for night cream is not the best thing for your skin. Leaving that amount of mineral oil and soap on your face through the night may leave you glowy in the moment, but will dry out your skin in the long run. 
In an email interview with Allure, Cosmetic chemist Joseph Cincotta stated: "Cold creams are very simple emulsions of high concentrations of mineral oil and waxes, like beeswax or ceresin, in water."
"The emulsifiers that hold the cream together are fatty acids or long-chain phosphates that are neutralized with triethanolamine and/or sodium hydroxide," Cincotta continued. "The neutralized fatty acid or phosphate basically forms a soap base, and that mineral oil/soap composition is great for removing makeup and inflamed skin. The mineral oil and waxes are skin protectants that create a moisture barrier on the skin, which makes your skin feel soft and protects against moisture loss."
Whether you want boost your skin care game or just try something new, cold cream is great for all skin types and it doesn't hurt to feel like a 1950s glamour queen while you're at it.