Amanda Bynes Looks Radiant as She Breaks the Internet & We Love That for Her
Bring in the dancing lobsters! Amanda Bynes is back and better than ever.
The 32-year-old actress graces the cover of Paper Magazine's "Break the Internet" issue, making this her first public appearance in nearly five years.
Past "Break the Internet" cover stars include Kim Kardashian and Nicki Minaj.
Bynes is most notably known for her roles on Nickelodeon shows, All That and The Amanda Show, in the late 90s. Throughout the 2000s, she went on to have a successful film career as she starred in teen movies like What a Girl Wants, She's the Man, Hairspray, Easy A and Sydney White (which was filmed right here at UCF).
For the most part, Bynes continued to get cast in films and stay out of drama, unlike her counterparts Hilary Duff and Lindsay Lohan. That is, until 2013 rolled around and Bynes began shaving her head and tweet-vomiting stuff like "I want @Drake to murder my vagina." She also allegedly threw a bong out a window and added a few DUIs to her record. It was the beginning of Bynes' downfall as a teen starlet, which nobody should have to endure (especially in the public eye).
In her interview with Paper, the actress opened about her substance abuse and first use of marijuana at the age of 16. "I didn't get addicted [then] and I wasn't abusing it. And I wasn't going out and partying or making a fool of myself... yet," she stated. Because of this, she continued to experiment with harder substances, like molly, ecstasy, cocaine and Adderall. She recalled "reading an article in a magazine that [called Adderall] 'the new skinny pill'" and shared that she felt that she "[had] to get [her] hands on that."
"I have no fear of the future. I've been through the worst and came out the other end and survived it so I just feel like it's only up from here."
The drugs eventually began to take a toll on Amanda, as she admitted that it affected the way she perceived her own appearance. The actress ultimately decided to officially retire from acting via Twitter. 
After her dark times of drug usage and "doing nothing but wake and bake, watch TV, and tweet," Bynes went under the custody of her parents and was placed in an involuntary psychiatric hold in 2013. The following year, she decided to pursue an associate's degree at the Fashion Institute of Design and Merchandising (FIDM) in Los Angeles. Today, she is four years sober and hopes to pursue an acting career once again after she completes her associate's and bachelor's degrees at FIDM. She also hopes to curate her own fashion line one day.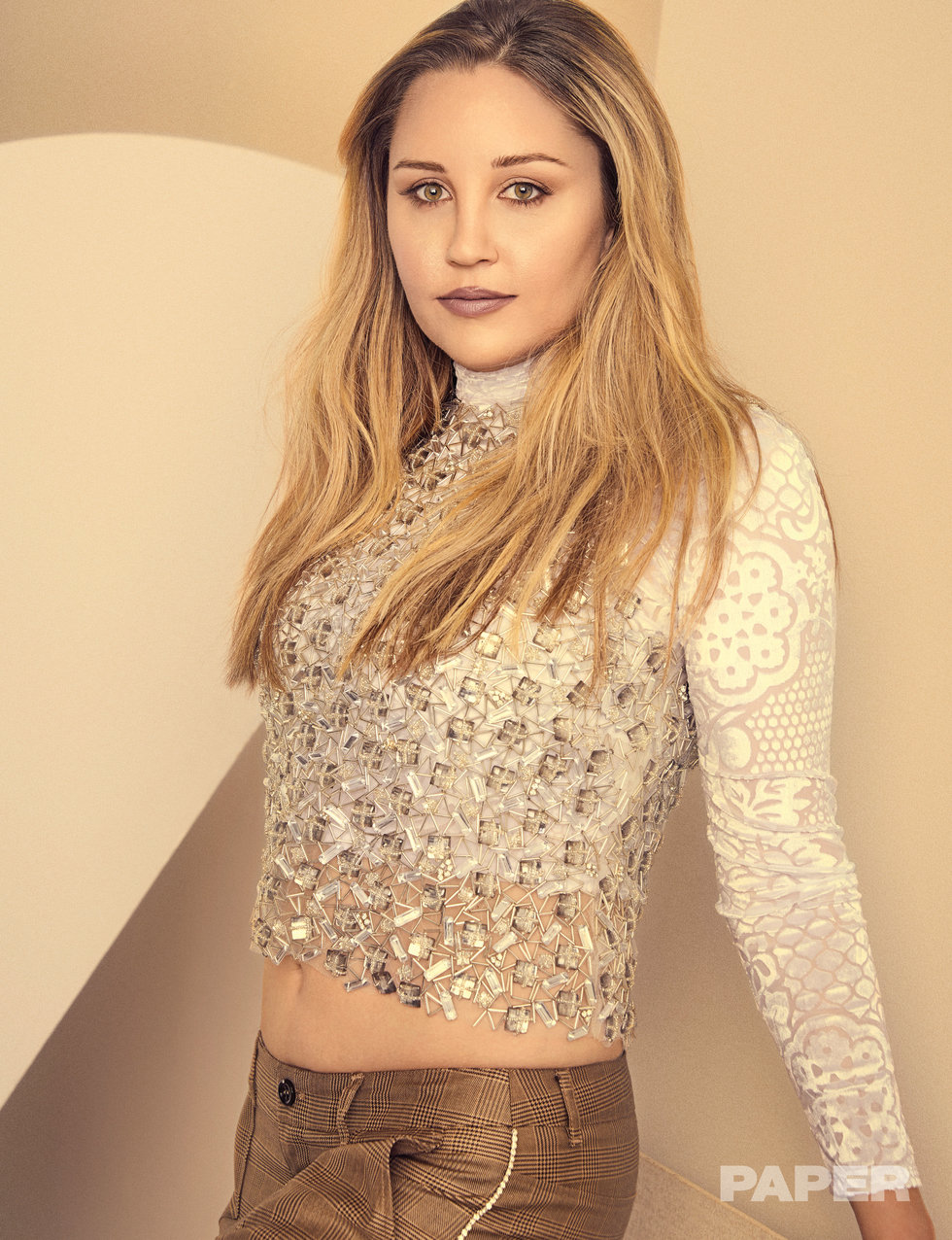 "I have no fear of the future. I've been through the worst and came out the other end and survived it so I just feel like it's only up from here," Bynes shared.
We love the look of health and happiness on Amanda, and want nothing but the best for her! Here's to hoping she makes a triumphant comeback in the film industry someday soon.