7 Fantasy Books To Read Instead of Harry Potter
The Harry Potter book series is, without a doubt, one of the most influential bodies of work in the 21st century. It sparked a cinematic universe, merchandise overload and even its own theme park. But, more importantly, it sparked creativity in an immeasurable amount of people.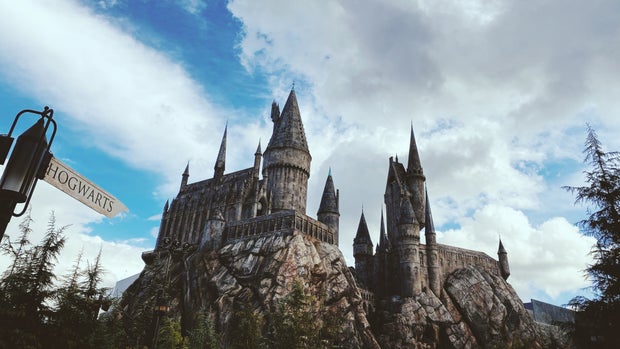 Photo by Jules Marvin Eguilos from Unsplash
That's what made it so much more upsetting when Harry Potter author, J.K. Rowling, outed herself as a transphobe. The author has made multiple comments against transgender people's gender identities and supported a shop that promoted transphobia by selling pins with sayings like "Notorious Transphobe."
It only went downhill from there as people began to call out the traces of racism and antisemitism in the world of Harry Potter. There are only a handful of characters of color in the series and they bear stereotypical names like "Cho Chang." Some critics claim that her portrayal of goblins as hooked nosed, money-hungry creatures stems from anti-Jewish imagery.
Finally, many fans of the series find problems with her attempts at retroactive diversity. Rowling is known for claiming her characters are minorities without any context in her series to support her statements. For example, she claimed that Albus Dumbledore is a gay man, despite there being no reference to his romantic relationship with his supposed love interest, Gellert Grindelwald, in any depiction of the characters. She also went on to say that Hermione Granger, undeniably one of the most popular characters from the series, could be a black woman. However, she had only ever been depicted as a white girl with brown hair, with the only exception being her most recent adaptation in the play Harry Potter and the Cursed Child.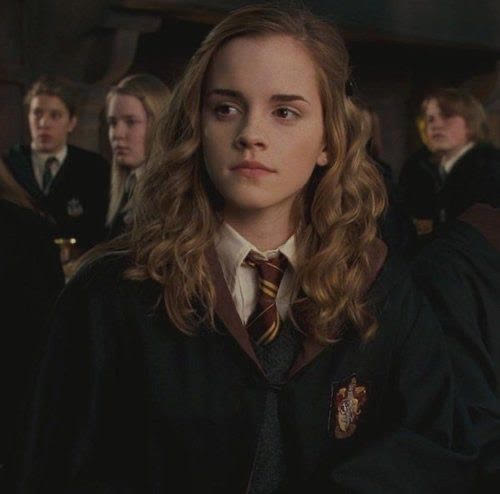 Warner Brothers
Fans are left with a bitter taste in their mouth as they have to acknowledge that the book series that was once their escape is now shrouded in ignorance. No matter what problematic thing J.K. Rowling does next, her books still have a lasting effect on the people who've read them. But, there are plenty of books in the sea and a lot of them are written by the queer people and BIPOC that Rowling constantly mistreats. So, here are seven book series to read instead of Harry Potter.
1.

"The Legacy of Orïsha" by Tomi Adeyemi

Set in a world swimming with West African mythology and Yoruba culture, the trilogy has two books published so far: Children of Blood and Bone and Children of Vice and Virtue. It follows themes of revolution and empowerment. When considering how to develop the series' setting, Adeyemi was inspired by Harry Potter and Avatar: The Last Airbender.

2.

"Six of Crows" by Leigh Bardugo

Another series with heavy worldbuilding is Leigh Bardugo's Six of Crows trilogy, which is set in her magical and elusive Grisha universe. It was originally planned to be a duology but the positive reception she received about her writing style and characters motivated her to write a third novel; however, there is no confirmed publication date. The trilogy — along with her other Grishaverse novels — has also been adapted into a live-action TV show, which is premiering April 23, 2021, on Netflix as Shadow and Bone.

3.

"Legendborn" by Tracy Deonn

Legendborn is a new YA series, with its second book coming out sometime this year. However, it still made a lasting mark in the book world in the six months since its release. The series intertwines Arthurian legend with the reality of western slavery as Deonn thrusts readers into a world full of demons, lineage, kings and secret societies. Past all the magic and epic history, the series also follows the main character's battle with dealing with the traumatic loss of a loved one.

4.

"Shades of Magic" by V.E. Schwab

As readers of Harry Potter grow up, their taste in literature grows with them. The Shades of Magic trilogy is the perfect adult series to dive into. With one of the most unique and intriguing magic systems fantasy has seen in a while, Schwab puts the characters in life-threatening adventures while they hop from different parallels of London in an attempt to save them all from falling apart.

5.

"Crier's War" by Nina Varela

Four words: sapphic-enemies-to-lovers. Nina Varela takes the themes of discrimination and hatred and adds her own flair of robots and the love of two girls who have the world fighting against them. When an AI and a human fall for each other in a kingdom where robots strictly rule over mortals, it flourishes into a revolution. The duology flips tropes of war and rebellion and transforms into a tale of yearning for an equal chance at love.

6.

"Girls of Paper and Fire" by Natasha Ngan

Classism and consent are two strong themes in these books, but it's hard to sum the Girls of Paper and Fire series in only a few words. It's rich in Asian culture and the beautiful descriptions of the fantasy world make it easy to get distracted while reading. But, you can't forget what the series is about at heart: the uprising of women who have been reduced to being the king's playthings and the romance that blooms between them.

7.

"Percy Jackson & The Olympians" by Rick Riordan

Of course, I had to end this list with a bang. When people consider a series that could ever counter Harry Potter's reign, Rick Riordan's Percy Jackson & The Olympians is one of the first to come to mind. It's more than just a middle-grade pentalogy. It's an entire universe, spanning five different series. With each book, we see the characters grow and develop as warriors. With the more recent novels in the shared universe, Riordan highlights characters of all gender identities, sexualities, religions and races. And soon, these characters will be brought to life with the upcoming Disney+ adaptation of the books that will bring justice to a universe that deserves all that's coming for it.
Letting go of Harry Potter is easier said than done. He's the symbol of our childhood, innocence and imagination. But when his creator represents prejudice and hatred, now is the time to finally move on.
There are a million worlds to explore in literature. Some will invoke the same emotions as Harry Potter, but others will make you feel so much more.