Staying in Davis over spring break? Trying to save money? Here are some inexpensive options for you and friends this spring break!
Image source: Pexels
Have lunch in the Arboretum
The sun is finally shining and although it isn't really warm, it's warmer than it has been for weeks! There is no homework, so you may not feel like being on campus. I think that the pain of seeing school buildings is well worth going to the arboretum. Flowers are starting to bloom, everything is growing, and every directionis something beautiful. Make a lunch at home or grab something from Trader Joe's then bask in the sunlight!
Go to the movies
Movie tickets are pretty expensive. However if you go on a Tuesday, tickets are only five dollars! Look up reviews on Monday night, then go to the movies the next day. Since it's spring break the theater may be more crowded. Generally speaking though, it's very quiet on Tuesday afternoons. I have heard lots of positive reviews of the third How to Train Your Dragon movie. I also would like to see Isn't it Romantic, it sounds hilarious! Alita Battle Angel sounds pretty fantastic too.
Another option is to get some microwave popcorn and watch a movie at home. Make a cozy blanket pile, turn the blinds away from your screen and dim the lights. Have tons of popcorn and other snacks laid out and you are all set. Whenever a movie sounds interesting, but not awesome enough to spend $13 on, I wait until it comes out on DVD from the library. If you have any movies you have been waiting to see, here is your chance.
Image source: Pexels
Spa day
Spring break is a great time for self-care. Now I know you have a least a few masks you haven't used yet, so dig them out. Wash your face, then try our that mask! Next apply face cream or mist and feel your skin revitalizing. For extra pampering, run your feet and hand with coconut oil or lotion. You can also take this time to put on your favorite nail polish.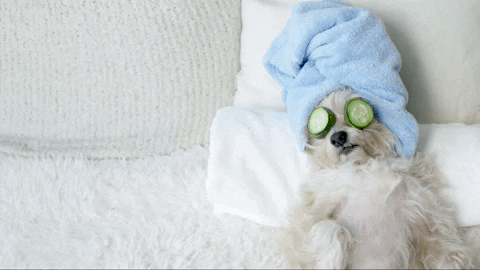 Another fun idea is to take an afternoon to practice your make-up or hair styling. During the quarter I feel too rushed to spend a long time on either, so I end up with no make-up and a ponytail. During the break you can find a new look, watch the video, and try it out a few times. This way you will have the skill to pull that look together during the quarter.
Carpool somewhere
Image source: Pexels
While going out can be expensive, carpooling and packing a lunch to your destination can make it less expensive. The top of my list is always to go to San Francisco. You could walk around the cute stores or Ghirardelli's. You could also walk on the Golden Gate Bridge or the beach. Or you could try the California Academy of Sciences. The tickets to go are over twenty dollars, but it is very worth it. They have something for every scientific interest: gems, museum mounts, a simulated earthquake, an aquarium, a rainforest, and much more. Yes, I said rainforest! It is absolutely amazing in the rainforest biome. A plethora of plant, birds, butterflies, and fish. If you go on a Thursday night for Nightlife, tickets are less expensive, but you have to be over 21 to get in as they do serve alcohol.
Have a nice spring break, Aggies!