Regardless of what brought you there, opening an online dating profile can be an intimidating step. Downloading the app was the easy part, but now you have to decide how to present yourself, which may be overwhelming. Whether you're experiencing an existential identity crisis or just looking for advice, read on for some essential tips to get you started:
1. Choosing your pictures 
Whether you like it or not, it is no lie that dating apps are heavily reliant on pictures. So what should you keep in mind when choosing them? 
First, make sure your main photo shows your face closely. Avoid pictures where you're squinting or making funny face expressions (save those for later!). This is your first impression, so choose a cute selfie or a nice portrait with good lighting and be sure to smile. Next, let your personality shine and make the rest of your pictures tell a story about you. If you love hiking, post a picture on a trail. If you can't let a day go by without your favorite coffee, show it. Whatever your thing is, highlight it on your profile. Overall, try to avoid distant pictures, group pictures, or ones with sunglasses —make yourself the highlight.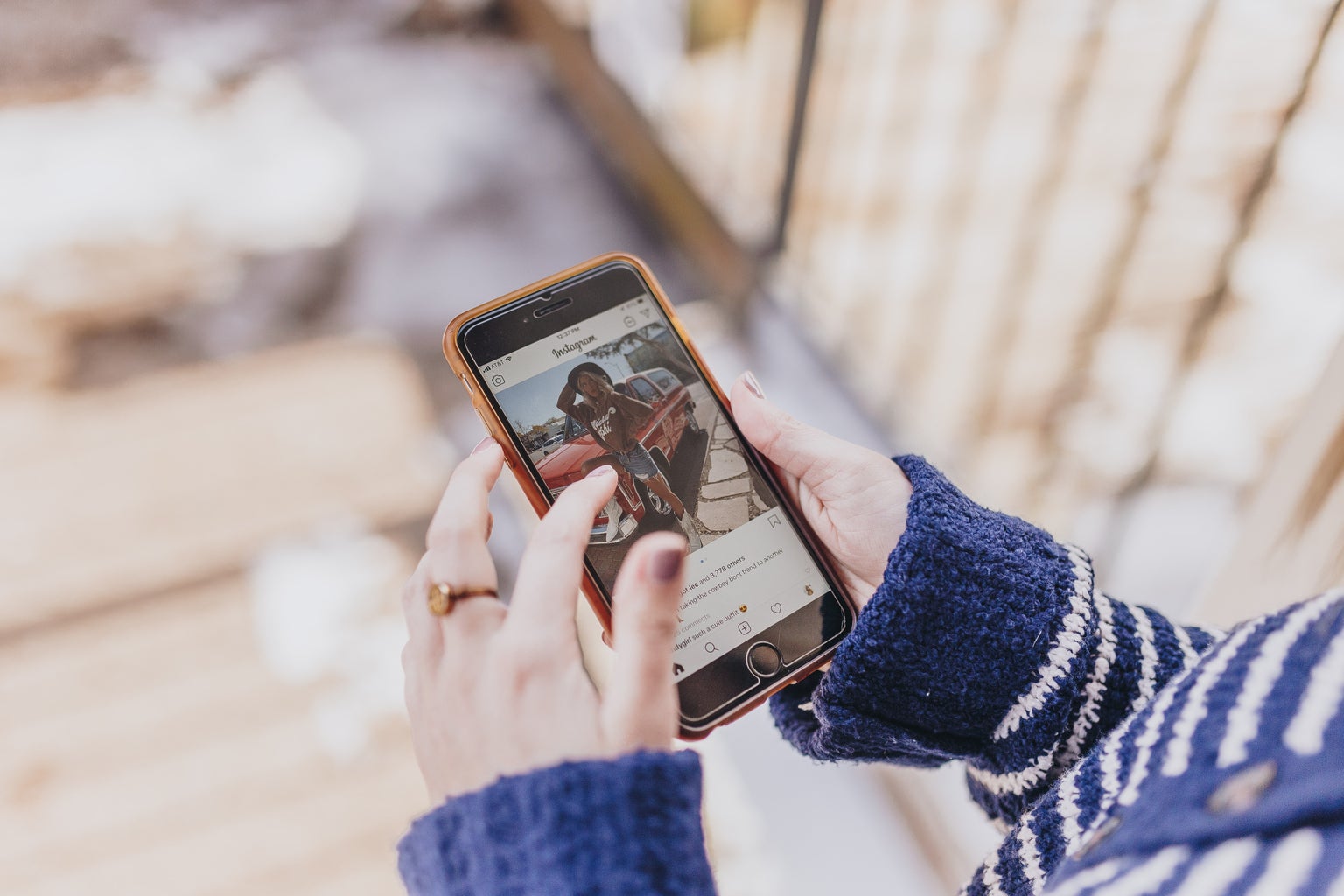 2. Writing your Bio 
What you write will communicate your personality best and will allow those swiping through your photos to start more interesting conversations, so the importance of your captions shouldn't be understated. Using the given prompts, describe your interests and preferences. Try to avoid discussing dislikes, reframe them into likes for a more positive tone. For example, if you hate large gatherings, highlight your love for a cozy night in. Talking about what you appreciate will always be more informative. Most importantly, emphasize what you're looking for. Whether you're looking for a serious partner or something casual, communicate that on your profile. You might risk losing some sweet matches, but ultimately you will save time by avoiding texting people who can't give you what you want. 
3. Complete your profile as soon as you can
When you open a new profile, the app will give you an automatic boost that makes you more likely to appear on other user's feeds. While you might have hoped to improve your profile over time, it is critical that your profile is in great shape as soon as you launch it. This way, you will maximize the benefits of your new user boost. 
 

4. Swipe with a Friend 

Before you open your profile, try swiping with a close friend on their profile. This way, you will get a better idea of what it feels like to be a user. You will realize what kind of pictures are more attractive to you on profiles and what kind of captions are most informative. Now you might have an idea or two that could improve your profile. 
5. Have a friend review your profile
When we judge our profile, we present our idea of ourselves to the world, but our friends know us through our actions, so their advice on how to present ourselves is incredibly valuable. Furthermore, different people think of attractiveness differently. Your profile might benefit from a review by an MPS, as they might pay attention to details you haven't considered and can give you advice on what your potential matches will be looking for.  Now that you've done all this, you are ready to publish yourself to the world. Congrats, you've taken the first step towards your next adventure! I wish you luck and I hope you find what you're looking for. Whatever it is, remember to stay safe and have fun.