Podcasts to Listen to This Fall 
Listening to podcasts can be a great way to stay informed and feel connected to others. It helps to hear and learn from perspectives that we may not otherwise encounter. I've curated a list of five educational, inspiring, or just comforting podcasts that I've recently added into my rotation, or that I've been particularly enjoying. All of these are available on Spotify and Apple Podcasts. 
1. The YIKES Podcast 
Mikaela Loach and Josephine Becker, two UK based climate and social justice activists and students, discuss the climate crisis and its intersections with all systems of oppression. This includes: white supremacy, capitalism, and colonialism; topics that may make you want to say "yikes" without really engaging in them. This podcast does this in an honest and informative way that inspires continued learning and action. Mikaela and Josephine emphasize accessibility and intersectionality in activist and movement spaces. They always promote solutions that get to the root of the climate crisis through a justice based approach that centers the most marginalized. Each episode of this thought provoking podcast makes me feel empowered to continue learning and unlearning, and to engage further in the movement for climate and social justice.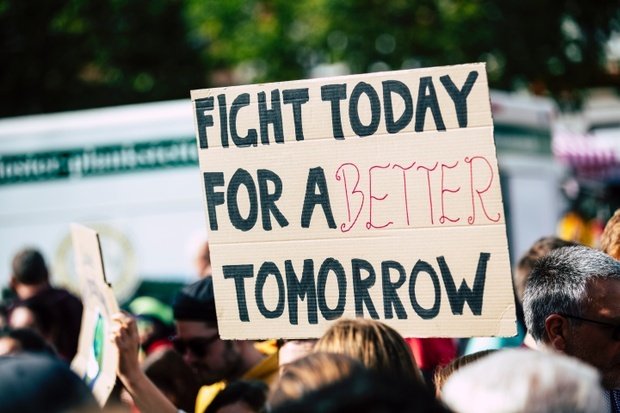 Photo by Markus Spiske from Pexels
2. "I Weigh" with Jameela Jamil
The "I Weigh" movement started on Instagram to combat the correlation of worth with physical appearance. Actor and activist Jameela Jamil converses with a diverse range of guests, who share how confronting their shame has allowed them to engage more meaningfully in their lives and the world around them. The vulnerability of the conversations on this podcast can make you feel less isolated, and allow you to gain insight into experiences that are vastly different from your own. And, of course, at the end of the episodes, each guest shares how they weigh themselves by what truly matters. 
3. Gurls Talk 
Activist and model Adwoa Aboah draws from her own mental health related experiences to create an inclusive space to chat, grow, and connect. A variety of guests are starred on the podcast, including athletes, actors, writers, and organizers share their experiences and wisdom so we can all broaden our perspectives, and feel empowered to take control of our lives and stories. Gurls Talk has periodic themes, such as gender and mental health, which provides listeners with an opportunity to hear about these topics from various guests who bring their individual perspectives and knowledge to the conversation. A portion of each episode is dedicated to a submission from the larger Gurls Talk community, which helps to uplift more voices and create more opportunities for connection.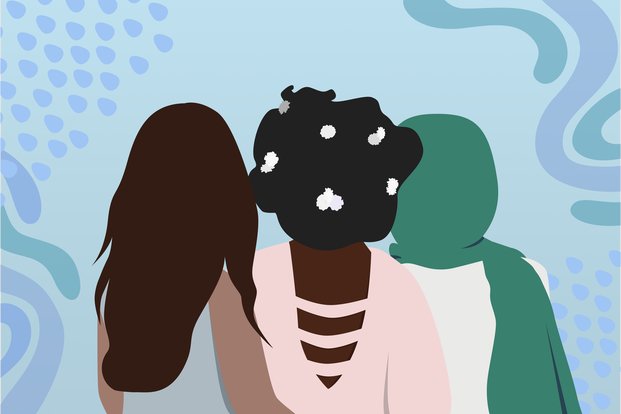 Her Campus Media
4.TransLash Podcast with Imara Jones 
Imara Jones, a Black trans woman journalist, believes that "storytelling is life," and created this podcast to share trans experiences and perspectives at a time of heightened anti-trans violence and backlash from mainstream media. Along with the contributions of guests spanning from actors to elected officials, Imara discusses intersections between trans communities. The podcast focuses in on Black trans women and trans communities of color, with artificial intelligence, pop culture, immigration, the 2020 election, and more. Each episode features a segment celebrating trans joy and highlights innovators in the community who are doing the work to create a freer world. Imara created this podcast for trans people and anyone who wants to follow their lead in the journey toward liberation, and wanted to create a world where all trans people can thrive. 
5. One Step 
Ingrid Nilsen explores processes of change, while celebrating small victories along the way. She talks to a variety of guests about topics ranging from sobriety to friendship to old teen magazines, and then reflects on these conversations through connections to her own life and experiences. The most recent episode aired on May 18, and since then Ingrid culminated her ten year internet career, but it's worth going back and listening to all of the episodes. Ingrid is so incredibly open about her journey, including challenges and mistakes that are often not talked about, and I always feel seen and like I'm connecting with a friend while listening to this podcast. Each episode inspires me to check in with myself and honor where I am in my journey because transformation happens "One Step" at a time.