History was made once again just a few weeks back as little girls and boys alike watched Madam Vice President, Kamala Harris, officially be sworn into office alongside President Joe Biden. To be completely honest, I never thought that in my lifetime I would see a female vice president in our nation. Sure, I was hopeful that it was a possibility but I had doubts that a majority of our country was not quite ready for that. With that being said, I thought it would be important to acknowledge the history she is making. I am so glad to have been proven wrong and even more happy that I, alongside many first time voters my age, got a chance to play a role in making that happen by casting our ballots this last November.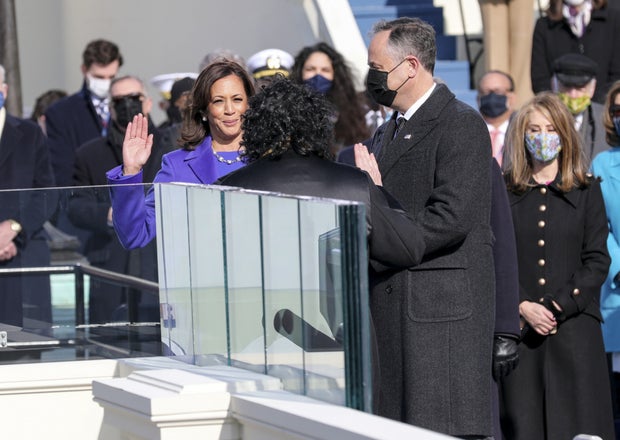 Photo by U.S. Army Sgt. Charlotte Carulli distributed under a Public Domain license Getting to see historical moments play out right in front of my eyes is truly remarkable. Many of the events that have happened over the year or so, both the good and bad, will one day be in the history books that my future children will read. Watching Kamala Harris hold up her right hand and take that oath is an image I don't think will ever leave my mind. Womxn like Harris help to pave the way for the future of womxn everywhere, I know there is a lot of work that needs to be done, but I feel as if what happened on January 20th, 2021, is the starting point for better days ahead. 
Besides the new vice president being a womxn, she is also a womxn of color. The first African American and South Asian American womxn to get a seat in the oval office, Kamala Harris is paving the way for young girls everywhere who look just like her who had not seen anyone else like her in society become someone of so much power. The poise she has and her heart for the well being of all people will take her far. 
Growing up I never considered myself to be a feminist, quite frankly, I never really knew the true definition of the word until just a few years ago. As I matured and have grown older and begun to form my own opinions and beliefs, I now do consider myself to in fact be a feminist. There are a countless number of womxn who have come before me that have made historic strides for womxn all over the world. Madam Vice President Harris is one of those womxn who will be remembered for being the first, but certainly not the last womxn to hold a position in that office and beyond. While I have no intentions of exactly following in Madam Vice President Harris' footsteps one day by going into politics, I still have a great admiration for her and the difference she is making in a world so often afraid of change. I hope that I and other womxn out there can continue to follow in the footsteps of the many great womxn who have come before us and work toward building an even better world.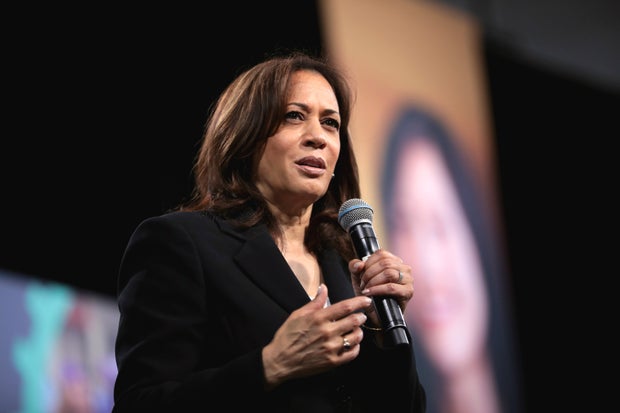 Photo by Gage Skimore from Flickr