Across countries and across time, women have consistently been treated as inferior to men. Today, I want to discuss the sexism prevalent in attitudes toward teenage girls. Teenage girls are relentlessly picked on, doubted, and scrutinized. This particular sector of the population's emotions, ideas, and actions are attributed solely to hormones and thus trivialized. 
Throughout my high school experience, and that of many others I know, it was considered "cool" to only have guy friends and common practice to avoid close friendships with girls out of the desire to avoid "drama." Being raised in a culture where it isn't cool to be friends with other teenage girls can be extremely toxic. It tells adolescents that they aren't good enough and are only worthwhile if they are surrounded by men. Moving into adulthood with this mindset causes a huge issue where women feel they have to compete with one another, because they grew up with the idea that female camaraderie is a bad thing.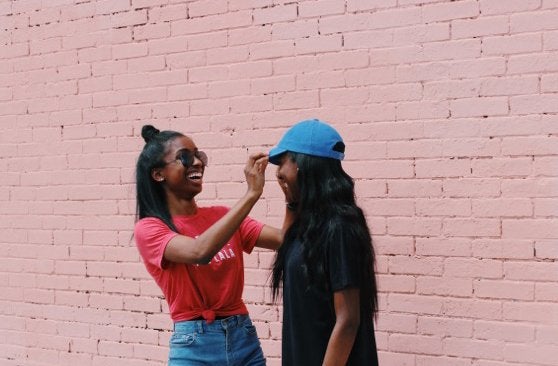 When teenage girls accomplish anything groundbreaking, there is usually talk of someone else being behind their success, as if they aren't capable of succeeding on their own. An excellent example of this is when Taylor Swift became the youngest solo artist to win a Grammy for album of the year with her sophomore album, Fearless. People were quick to protest that she couldn't possibly have been the main songwriter because she was just a teenager. To prove her legitimacy as a songwriter, she chose to write her entire third album  on her own, with no co-writers, at age 19. While these albums are both fantastic, she shouldn't have had to prove that she was indeed capable of doing her own work.
Teenage girls are absolutely killing it right now. Millie Bobby Brown landed her iconic role of Eleven on the Netflix series Stranger Things at the age of 12. She has gone on to launch her own makeup and skincare line as well as become the youngest person to be on the Time 100 list of most influential people. Billie Eilish is currently making waves in the music industry, winning no less than six Grammy awards at 18. All around the world, teenage girls are making breakthroughs in every industry. With the proper support and validation, there is no doubt that they are capable of doing incredible things. It's time to stop doubting them. 
In the wise words of Harry Styles, "How can you say young girls don't get it? They're our future. Our future doctors, lawyers, mothers, presidents, they kind of keep the world going."