Dressing to Feel Your Best
The dreary weather of winter quarter hits every student hard (coincidentally I'm writing this as it's pouring rain outside), and in the cold weather, you can see UC Davis students bundled up in raincoats, puffy down jackets, scarves, gloves, beanies, and any warm layer that could possibly protect them from the chill of biking around campus all day.
But while clothes do have a practical use, sometimes we underestimate the power of fashion and what we wear. While some may use clothing to simply cover up or stay warm in the cold weather, others use it as an expression of who they are or who they aspire to be.
My lovely little planner that organizes almost every aspect of my life has little challenges written at the bottom of each weekly spread. This week's challenge was to, "wear your fanciest clothes" so I decided to try my best to follow through with it.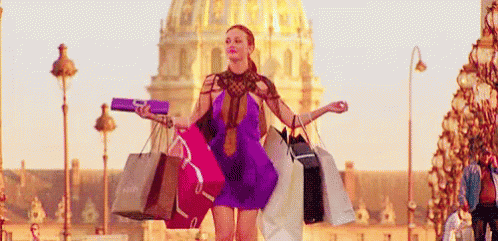 And if you're the kind of person who shows up to class every day in sweatpants, UGGs, and a cozy sweater, and is rolling their eyes at this article, that's all good! I envy you intensely and would probably be doing the same thing if I didn't already wear my token UC Davis sweatpants to bed every night.
But it can't be denied that the right clothes have true power over your attitude and your daily mood. Do you know that feeling you get when you walk down a hallway and your boots make that oh-so-satisfying sound that makes you feel like a boss lady? Or the way that wearing a blazer magically changes your posture when you strut into an interview? You know you've got a favorite pair of skinny jeans in your closet that make your butt look F-A-N-T-A-S-T-I-C.
Truth be told, I didn't fully follow through with my fancy-wear that week. But I did start to make an effort to try and dress well every day so that when I looked in the mirror, I could confidently tell myself, "I feel good in this outfit!" And even if you don't have a planner telling you to do new things every week, I encourage you to do the same!