"I really didn't give a fuck about what people were saying, because I think this is the new way forward." Amsterdam-based designer Duran Lantink notes in an interview with major retailer Browns. Lantink has been upcycling clothes since 2013 and has built a name for himself as an eco-conscious designer using discarded luxury items and deadstock to create his designs. His design style falls under streetwear and avant-garde pieces which are genderless; he notes how anyone who wants to wear his pieces should wear his pieces. Having just completed his first runway show, Lantink is stronger than ever in his mission towards reshaping the fashion industry. 
Lantinks models walked down the empty halls of the 17th-century Dutch Royal Soestdijk Palace.  As is the norm now, runways are held to social distancing standards and designers have used this to create really amazing shows, but Lantink has created one of my favorite methods I've seen. To reduce his audience's carbon footprint and to maintain social distance policies he "flew" in his audience by having them watch his runway show through remote-controlled drones. His pieces are of interest to big names because he deconstructs and cuts up pieces like those of Balmain, Balenciaga, and Prada. By using their discarded pieces, an occurrence due to overproduction by these companies, he is tackling one of fashion's biggest problems while making unique pieces people want to buy. Imagine owning something that's half Prada and half Balenciaga.

Inclusivity is one of the other problems Lantink has taken on. He and photographer Jan Hoek worked together with SSistaazhood: a group who pride themselves as Trans women sex workers. They are a part of a sex workers advocacy group that calls for the removal of all laws that prosecute sex workers based in Cape Town, South Africa. Together, they created a magazine called "Sistaaz of the Castle"  to give these women a platform and a voice; they cover subjects ranging from fashion, culture, to music. All profits go towards their organization Sistaazhood. Lantink became particularly interested in the org after seeing a picture of two of their members wearing neon-colored fishnet stockings over their arms and faces with a description that identified them as "Coco and Lolly". He was impressed with their style which reflected the "cut and paste" lure of his own work, so he set out to work with them.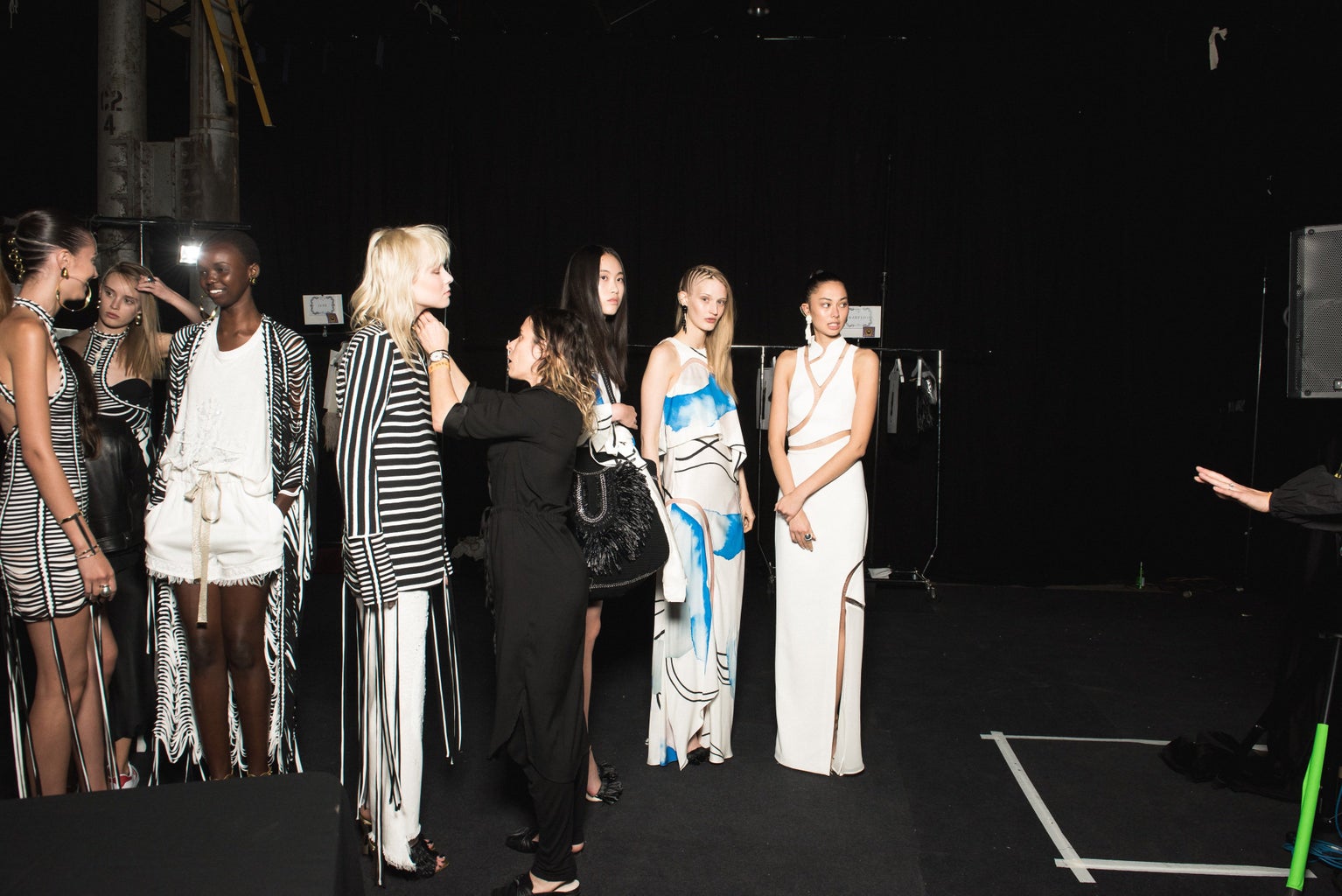 Reshaping the way fashion moves is in itself a living, breathing part of fashion. It demands change. Designers like Lantink are going to lead the new wave in sustainability, imagining a world where overproduction is kept at bay and discarded items are given new life. Lantink is even in talks of developing a website where you can choose to buy their pieces and later have them repurposed and redesigned for you. This would essentially recycle your clothes while giving you something you can wear cyclically. The next step in fashion is coming sooner than we think.