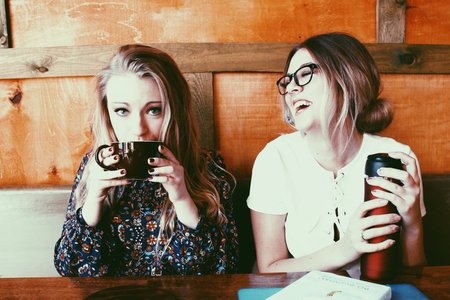 Amelia Kramer / Her Campus
Living with My Middle School Friend
When one of my friends and I found out that we were going to school  together, we immediately knew that we had to live with each other. At first, I had some doubts because I was much more of an extrovert while she was an introvert. I was scared that one of us might not end up getting along with the other, or that there would just be some type of problem, but in reality that didn't happen. So, here are some of my favorite memories with my college roommate.
1. Secret Santa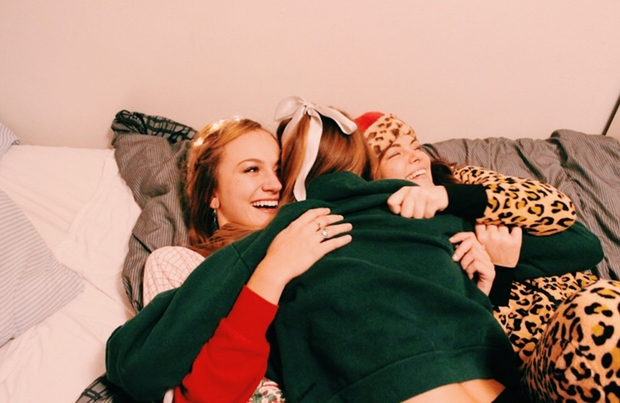 During Secret Santa, we ended up taking a group photo and my roommate was behind me when they were being taken. And at one point, she hugged me from behind which was very sweet and cute. Even though we have known each other since middle school, we both are not very touchy or affectionate with one another. I like how during some moments, we both show our love and appreciation for each other.
2. Getting Piercings 
Right before quarantine began, we were all free and decided that we should go get piercings. It was really funny on my roommate's part because she wasn't sure whether she should get it since she did not know how her parents would feel. On the way to the tattoo shop, she called her parents and her mom said yes, but she still had to ask her dad. Her dad's response wasn't too straight-forward at first, he just said she couldn't get more! In the end, everyone was very happy with their piercings.
3. Waking Up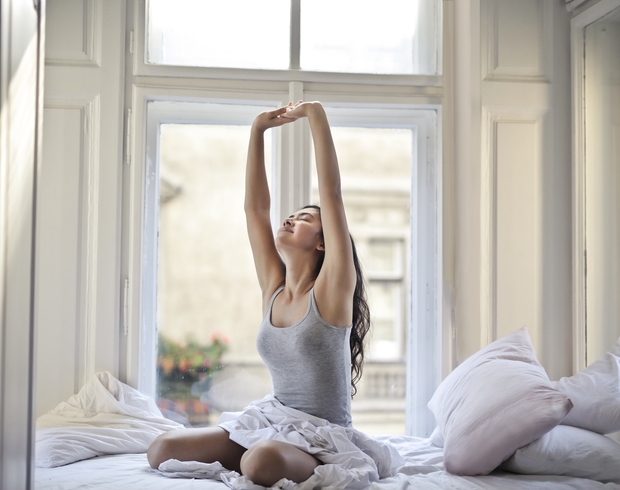 This was something funny that usually happened in the first quarter. According to my roommate, every time that I would wake up, my body would just quickly sit up and I wouldn't say anything since I was still getting used to being awake. My roommate would usually see me the moment she would turn around or through the mirror. It would always freak her out, and after a while, I just stopped doing it.
4. Late Night Hang Outs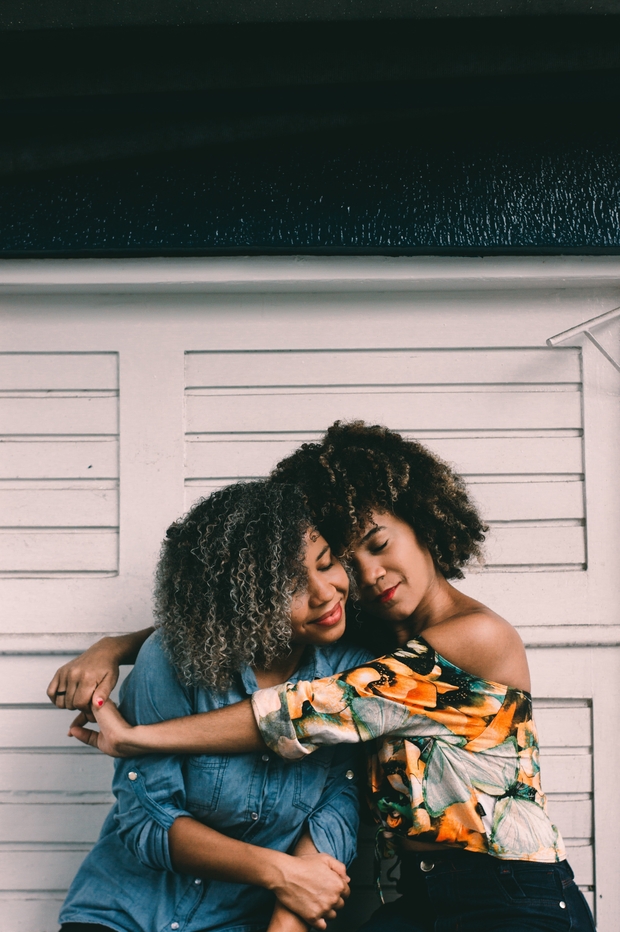 Sometimes we would get either bored of everyone, or annoyed with everyone, that rather than hanging out in a big group, we would just chill in our room. I think this was one of my favorite times with my roommate just because it was a much personal connection and we were just our normal crazy selves. We spent time talking, listening to music, looking for classes, and just enjoying each other's silence.
Sadly, I wasn't able to finish the school year with my roommate. I know we would have created even more crazy memories and had the time of our life in N132. Even though I was initially hesitant about being roommates with her, it was one of the best things I've done. I am beyond thankful for having her as my first roommate in college, she made it fun to live in a dorm.