My skincare routine is pretty much one of the most important things I have to do. I usually tend to do it in the morning when I wake up and right before I go to bed. Here are some of the products that I really enjoyed using and how it made my face look.
Neutrogena: Rapid Clear Stubborn acne 
According to Target, this product is supposed to help those acne-prone skin types which mine tends to be, and it has been "clinically proven to reduce the size and redness of acne in two hours". I wasn't too sure it would work, but my mom said it did when she gave it to me so I thought I'd give it a shot. I made this part of my everyday routine and tend to put it on my t-zone, cheeks, and chin and it actually has allowed me to not have as much acne. I'll break out maybe once a month and by putting that on the acne it reduces it fairly quickly. 
It retails for $7.47 at Target.
Milk Makeup – Cooling Water  
When I first started using this was when I worked at 5:30 a.m, I would end up just sweeping it under my eyes and nose, and somehow it managed to make me not look so tired. This was because of the stimulating caffeine and seawater that the product has infused. Additionally, it helped with the dryness of my face at that time especially since I would put it on after my acne cream. I felt like it would help my eyes look less puffy in the morning or just anytime that i looked super tired.
This retails for $26 at Sephora. 
The Ordinary Serum "Buffet" – Multi-Technology Peptide Serum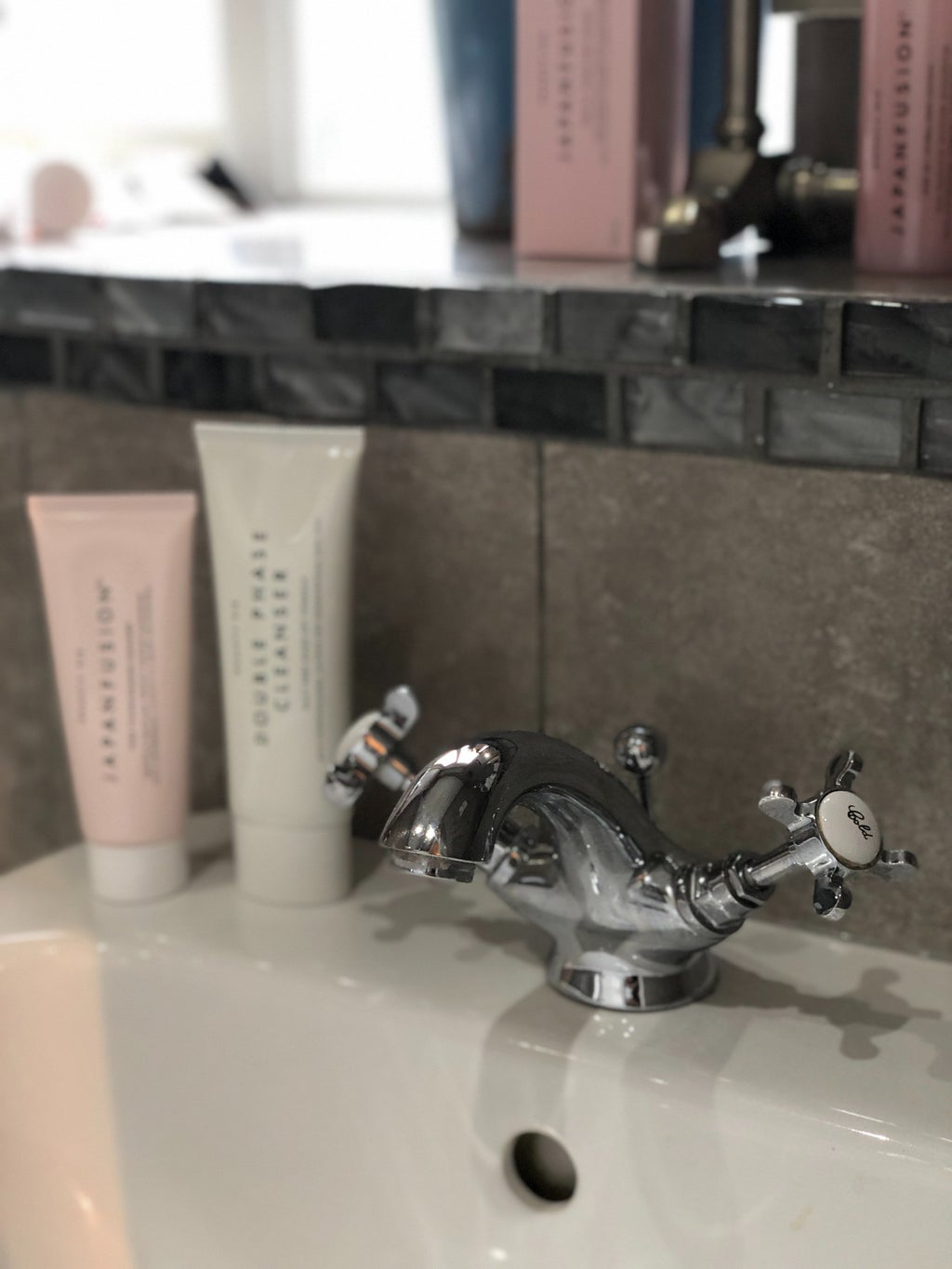 Initially, when I started wearing this product my face had been very dry, and I didn't really understand why since I was using a moisturizer. I looked up things that would help my skin not be so dry and I came across this on Sephora. I really liked it because it helped with "fine lines and wrinkles" which I tend to get a lot when my skin is dry. Once I got it in the mail, I made it part of my everyday routine and my face hasn't been dry since. It also doesn't make my face oily or even shiny. It just allows it to be very soft and smooth while taking away the dryness.
This retails for $14.80 at Sephora and is exclusively online
Fresh: Rose Deep – hydration face cream with time-release hydro patches moisturizes and nourishes 
I have been using this one for a while and I was initially hesitant because a lot of the ƒresh products have caused me to break out. But this on the other hand just made my skin much softer and a tiny bit dewy which I actually liked. It also has a rose scent, but not too strong, and once on the face, you do not really smell it. It is also very lightweight so it does not make my skin feel like there are a lot of products there.
This item retails at Sephora for $42
Lancôme – Bienfait Multi-vital  
 
Although this is a moisturizer, I tend to just use it as a sunscreen because of the SPF 30. I use it at the end of my whole routine and I love the dewy finish it leaves on my skin. It is very lightweight and doesn't make me feel like my face is caked on with skincare products. I also tend to only put this on during the day because of how I use it as sunscreen.
 It retails for $50 on Sephora.
Although not everyone may like these products, they have worked out very well for me. My skin has managed to clear up a lot and be much smoother and softer. Probably going to continue using these until I find something better (if that's possible).