What I Learned During My Time in Quarantine (Part 3)
In the last installment of 'Jez reflecting on her time during quarantine', I'm going to talk about the last(ish) three months and some of my favorite things I've done during this time-warped year. 
August
August! My favorite month! My birthday month! Summer! Pool time!
But also, another month of quarantine… 
Besides doing much of nothing while waiting for my birthday to come around (yes, I am a Leo born on a cusp so I totally have some Virgo tendencies, an important fact for later), I completed a goal that has been a dream of mine to complete for years! 
I crocheted a blanket!
Crotchet is different from knitting. When you crotchet, you use one hook and not two needles. That's about all that I can say because I'm not an expert in it. 
Either way, making a blanket is tough and long work! My hands were sore after making granny squares for hours while watching How to Get Away with Murder. I bought the yarn in late June (it was super on sale at Michaels!) and I finished it in early August. 
The blanket came out to be six by five feet, so big enough to cover a full-size bed. The main yarn I used for the granny squares is beige and the yarn I used to attach all the granny squares is black. It's a simple blanket and I just used a couple of YouTube videos as guides!
If you are looking for a new, easy and cheap hobby, you should totally check out how to crotchet something cute!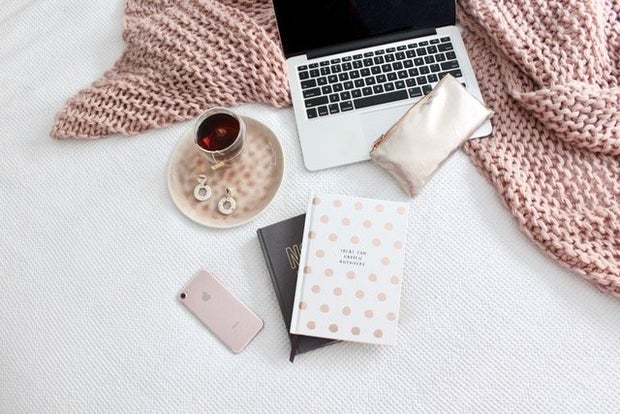 Photo by Gabrielle Henderson from Unsplash
September
I didn't do anything memorable in September, besides absolutely stress out about my first quarter at UCI. My nerves were through the roof. I was anxious and my sleeping schedule was horrible. Being a night owl already, this new added stress led me to go to sleep at 6 or 7 A.M. and wake up at noon or 2 P.M. I know it's crazy, but I promise you it's fixed now. 
But, what was I doing at 6 A.M., you might ask? Well, usually I was reading, drawing or talking to my other night-owl friends. But one day, I decided to get my life together by organizing my large book collection. How many books do I have? I am kind of embarrassed to say that I have over 300 books. Yes, 300. And it was so wild.
I'm a stress/anxiety cleaner. It's one of my Virgo tendencies. But these books were really taking over my room! I had books on my bed, the windowsill, the nightstand, plus the many books on my bookshelf, which I have two of. The first one I purchased three years ago. It was a two-foot by four-foot thing from Target that was within my budget range and easy to build! But last year, I had to buy a new one that was three-foot by four-foot because I outgrew the old one. Since last year, I have only acquired more books and I never got around to really organizing them until September 26th.
I was obviously ready for this venture but what I didn't expect was for it to take two whole days. 
The first day, the 26th, was really all about taking all the books out of the shelves, wiping them down with a disinfectant wipe, counting them and lastly, writing the title and author of each book down (just for fun!). That ended up taking over twelve hours with food and dance breaks (I was blasting Harry Styles and just relaxing). Half of the time was spent facetiming my two best friends, and early on I had a panic attack because I thought I discovered a spider. With my sibling's help, we discovered it was the DEAD SKIN OF A SPIDER. I'm sorry for screaming, but I am still so disgusted by that find and knowledge that a spider SHED IN MY ROOM. *gags*
Anyway, by the time I finished for the day (at 5 A.M. - I know, I'm sorry), I had all of my books cleaned, counted and in a dozen piles on the floor. I had to practically jump over all of them the next day. On the 27th, I spent all day organizing the books into categories and then carefully putting them away so all of them would fit on the bookshelf. And guess what, they all fit! Surprisingly!
Doing this made me so happy and less stressed before school started. And when week one of UCI's fall quarter started and I was watching the convocation, I was so happy to see my organized bookshelf behind my laptop!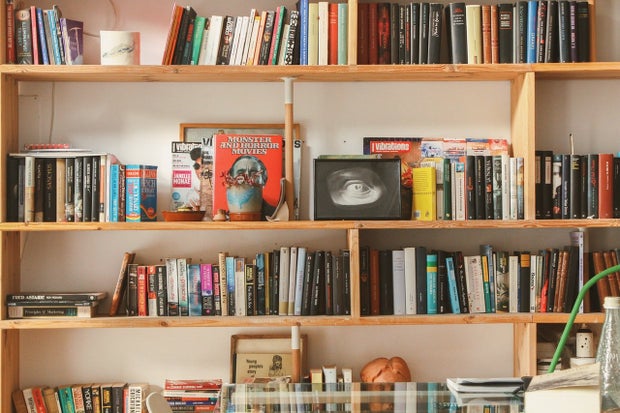 Pexels
October
I know October feels like it barely started (btw, October can you never end? Spooky season needs to last forever in my opinion), and since I am adding this new month to this article that means I have already purchased something that I am absolutely loving! I bought a flagpole. 
Now, I know you are all confused. A flagpole? How can that bring you joy and what do you do with it? For context, I was in my high school's color guard team that was attached to the marching band. I did this for three years and in my last two I was captain of the team. In a color guard team, we perform with six-foot-tall flags, wooden rifles, and metal sabers, along with other miscellaneous objects we deem fit for throwing into the air and dancing beautifully with. 
This flagpole is probably my favorite item I have purchased because it requires a lot out of me to practice with it. Not only am I physically sore from doing tosses and butterfly spins, but mentally, I am remembering all that I went through in high school and the struggles that wanted to push me down. I went through an emotional rollercoaster during my first year as captain, from dealing with a lot of responsibility to people not liking me for getting this position when I knew I was worthy of it. It was a lot for a sixteen-year-old to have on their shoulders. I'm really glad this purchase has pushed me to reflect on my past and see how far I have come. This purchase has shown to be a valuable, fun, and, at times, painful one, but amazing.
I encourage all of you to not only buy something that will rejuvenate a talent from your past but reflect on those past times and see where you were mentally, emotionally and physically. Look at the steps you have taken to get from there to here. Ask yourself where you want to be and what you need to do to get there. Let October be the month of vulnerability and reflection and compassion towards your old, new and future self. But do it spooky!
Thank you all for reading. I enjoyed reflecting on this last crazy year and what I've done. There were times where I didn't think I did anything, but writing this showed me that I did. Even cleaning up my room was so nice and refreshing! So, I encourage you all to try something new or treat yourself to something that will make you happy and help you grow! Stay safe, be nice and, um, go give someone a compliment! 
Giphy