This is not a sponsored post.
Happy Earth Day! In the past year, I have realized that I used to spend so much money on beauty products that I really did not need. I have now minimized the items I buy and use, and I hope this list inspires you to do the same.
Deodorant
I realized that making my own natural deodorant is so much cheaper than buying one at the drugstore. All the ingredients you need to make your own deodorant are cornstarch or arrowroot powder, coconut oil, baking soda and essential oils! The product smells super nice and dissolves right into my skin. Make sure to detox your armpits before transitioning to natural deodorants!
Cotton swabs
Cotton swabs are probably one of the worst things that go into oceans or landfills because animals, fish, and birds can choke on them. They are such small pieces of plastic that they can not be recycled. I realized that I use cotton swabs unconsciously way too often, and I was buying those 100 piece packs pretty regularly. I recently purchased this reusable one online for twelve dollars. I'm happy with my purchase because I know I will save money in the long run.
Cotton pads
Like cotton swabs, I was using cotton pads almost every day, so I'd thought it would be better to buy reusable ones. I have saved so much waste from going into the trash, and I feel pretty good about it. These reusable makeup remover pads feel so gentle on my eyes, and I do not get much irritation as before with the disposable ones.
Hair products
During quarantine, I have learned to fully embrace my natural hair and its wavy texture. I have stopped using heating tools, so I no longer have the need to buy styling products. The only hair products I use are SheaMoisture's Coconut & Hibiscus Curl & Shine Shampoo and Conditioner, which I use about twice a week, so the product lasts a while. I make my own natural hair masks, and I personally do not really like using dry shampoos. Some of my favorite natural ingredients to care for my hair are apple cider vinegar, neem oil, and coconut oil. I'll occasionally use Vaseline to combat any flyaways. 
Body soap & scrub
I no longer buy body soap or scrubs in plastic containers. I either purchase natural bar soaps or make my own body scrub using coconut oil and coffee grounds. Consider buying a dry body brush instead of loofahs, and exfoliate your body two or three times a week.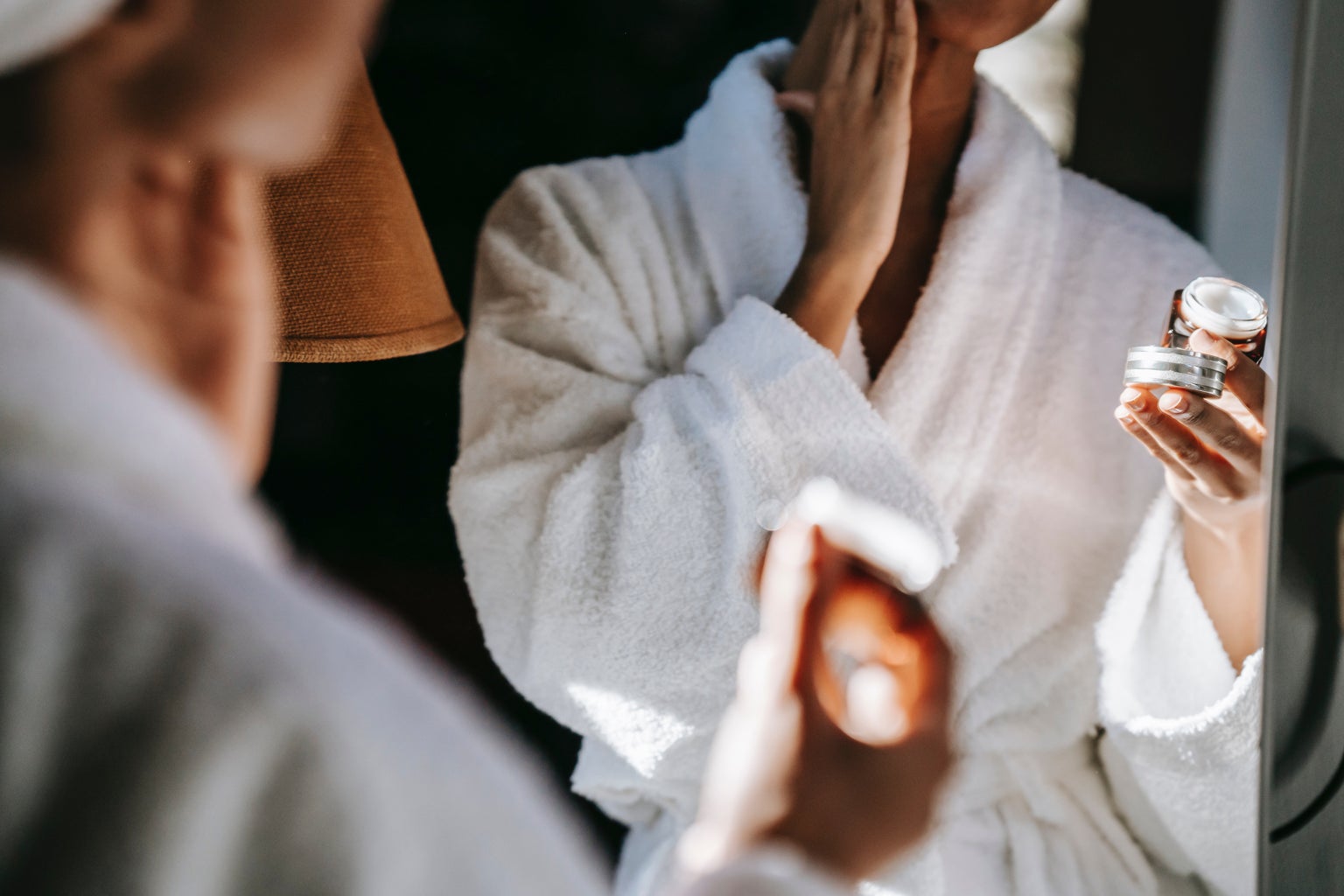 Shaving cream
Shaving cream is probably the least helpful beauty product in your bathroom. You can replace it with baby oil for your legs or arms, but make sure to use aloe vera or moisturizer after shaving. You can also make your own natural shaving cream using this recipe.
Makeup remover wipes 
A great way to save money and not irritate your skin is to switch over from facial wipes to makeup removing balms or oils. I personally use coconut oil to cleanse my makeup off, and it gently melts my makeup right off. However, I occasionally use the Bioderma Sensibio H2O cleansing water when I am feeling lazy.
Makeup
After not wearing makeup for an entire year, I have realized that I spent so much time putting on makeup every day before starting my day. I have saved up so much time from minimizing my morning routine by simply wearing less makeup and focusing more on my skincare routine. I now don't wear foundation and only use about five makeup products. 
Nail polish
I rarely get manicures because I feel anxious every time I do something and fear that the polish will chip off. I own about three nail polish colors and paint my own nails whenever I feel like it. 
Cheap body sprays & scented lotions
Many people went through a phase in middle school where they bought body sprays and lotions from Bath & Body Works or Victoria Secret. I am one of those people and realized that their products are low-quality and terrible for your skin. I think every young adult should invest in one high-quality perfume that suits them (or cologne – whichever you prefer) and a simple, unscented body moisturizer by CeraVe or Aquaphor. 
Toothpaste & mouthwash
After I use up the rest of what I have now, I plan to make my own natural toothpaste and start oil-pulling! Good oral hygiene is as important as skincare.
A kind reminder that practicing an eco-conscious lifestyle is a privilege itself because it can be time-consuming and/or expensive to many people. There are so many ways to live a more sustainable life, such as being a vegetarian, composting, thrifting, or taking care of a plant, so please do whichever fits your lifestyle!