Looking back, it is undeniable that the pandemic has brought a lot of damage to the world both directly and indirectly. This is why I think it is important to look for beauty and adventure in this unprecedented time: it is what makes the world still worth loving despite it all. Since I was not able to travel to other countries this year, I sought adventure in exploring the familiar in new ways. Having been born and raised in Hong Kong, I have always thought that I knew this city like an old friend. After taking new routes and arriving at new destinations, I am slightly embarrassed to admit that I am not as familiar with this city as I thought, but more importantly, I am also filled with wonder towards all the places untravelled and stories untold that my home and the world still has to offer. I hope to always remember what it feels like to have my breath taken away by certain moments, people and places. 
Spending A Night At Ma Wan
During the summer holidays, my friends and I stayed overnight at the Noah's Ark Hotel & Resort in Ma Wan, which is an island in Hong Kong. It was slightly tricky to get there as there are limited transportation options. One of my friends and I ended up sharing a taxi. The island is very different from the city scene I was used to: busy streets crowded with buildings and traffic, the darkness of the night sky offset by white light. It was a cloudy night without many stars to see, but it was dark enough for us to sit on the beach and look at the city lights from far away, the bridge linking the city with another island without much traffic at that time, and the artistic reflections on the calm sea. We bought ice cream at a convenient store down the street from the hotel and while it was a familiar flavor, it tasted so much better that night. Maybe a sea breeze and good company is the perfect ice cream recipe.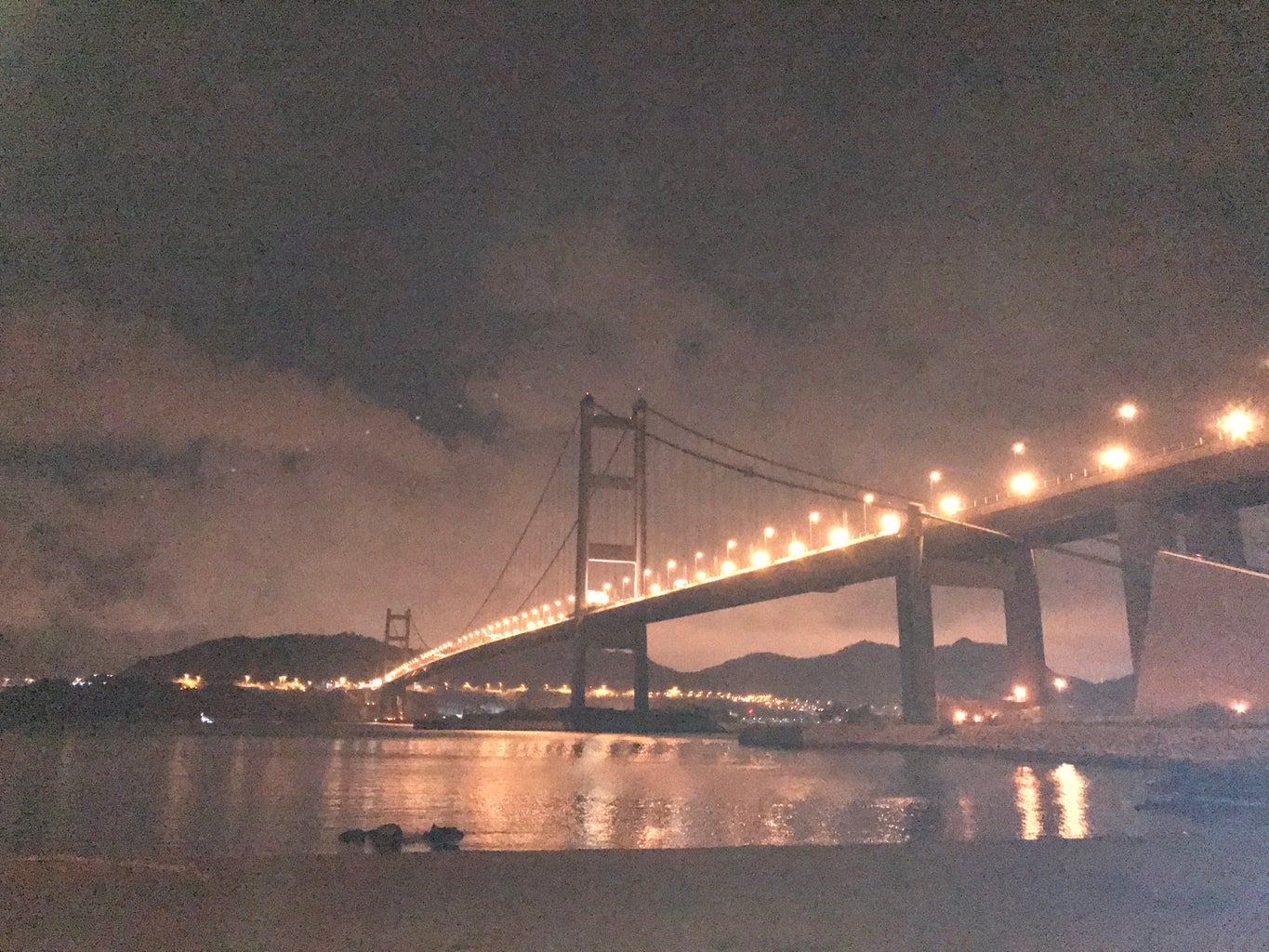 Watching the Sunset at Big Wave Bay
I have loved the sea from a young age, maybe because I live in a coastal city. There is something so comforting about looking at the sea and listening to the waves. Big Wave Bay is located at the "edge" of the city, so the view consists of nothing but the sky, mountains and endless light blue waves. The waves here are actually much bigger and louder than those in other beaches that I have been to in Hong Kong, which is probably how the bay got its name. I walked on this beach at sunset with my family and it felt extremely freeing because the limitlessness of the sea makes it believable that there is more to life than what I'm used to. We climbed the steps on a rocky hill next to the sea and got an even more marvellous view. 
Hiking up to the Victoria Peak
Victoria Peak is an iconic attraction in Hong Kong and I have been there a few times before. But when I went there a few months ago, it was my first time hiking up on a path that almost no one walked, getting lost at some point, and watching the sunset on the skyline at a lookout point on the side of the mountain instead of the famous observation deck that costs too much to enter. Sometimes it is nice to see things from a different perspective. Afterall, it is how art is created. Looking at this familiar city from above definitely felt like looking at a work of art. There I stood, at a place higher than any building. The streets that I walk every day become mere gaps between these buildings; the mountains that take hours to climb become a simple backdrop of the cityscape. Then the lights below slowly came on and lit up the night as the sky darkened.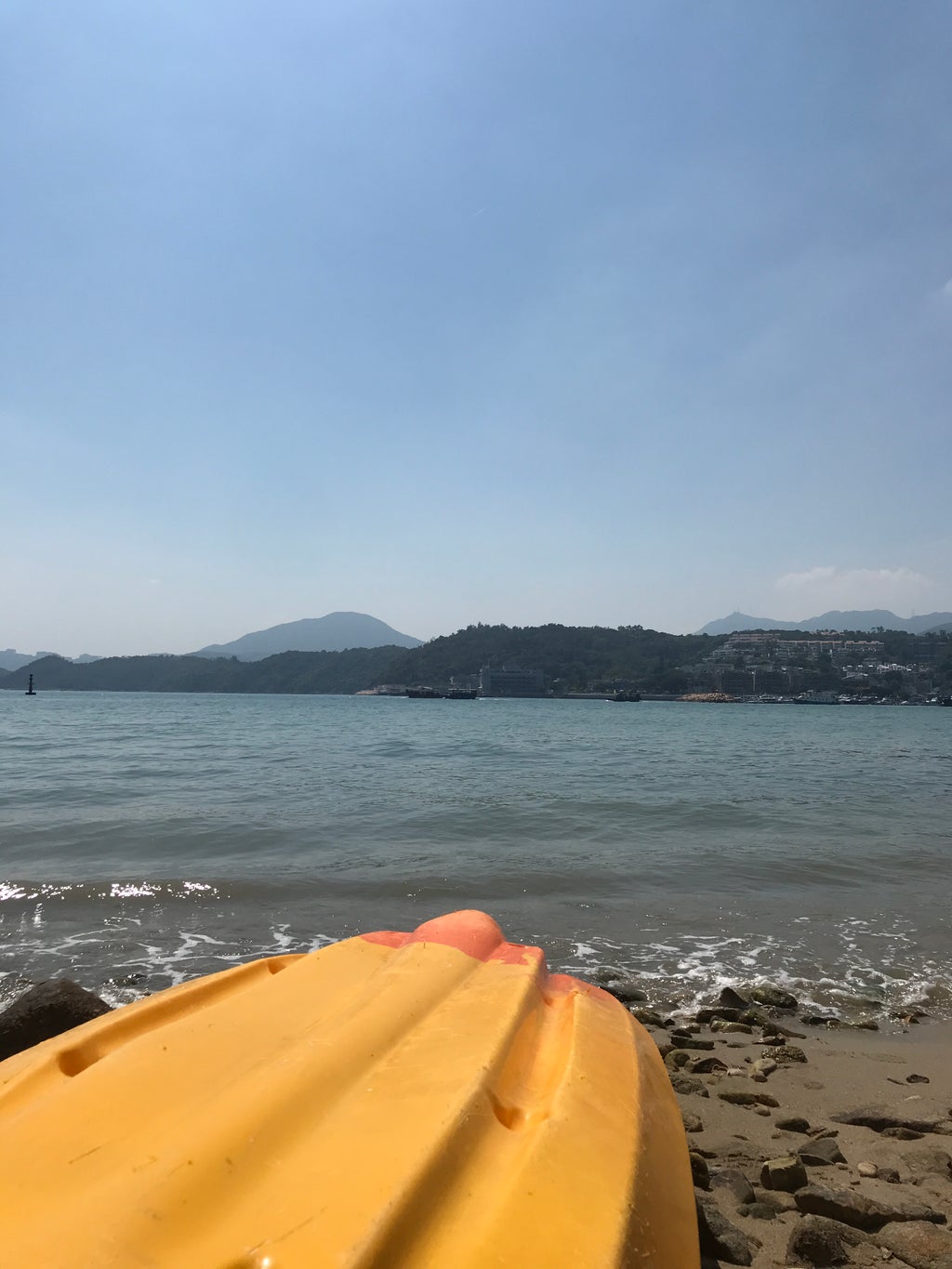 Kayaking at Sai Kung
Sai Kung is another hideaway in Hong Kong that is quite different from the usual bustling city scene people associate the city with. It is like a little town in itself with many small shops, cafes and old streets. The air smelled of sea breeze and palm trees. My friends and I rented kayaks to go from there to other islands, then swam in the endless seas and laid under the sun. Some of our shoes and bags were soaked because of the waves and having to walk to the island shores when the water got too shallow for our kayaks. There was not a single cloud in the sky that day and I'm glad we got to get lost and find our way in this infinite light blue scene. My arms ached from paddling at some point and I had a slight irrational fear of being stranded at sea. But now, looking back, all I remember is feeling free.