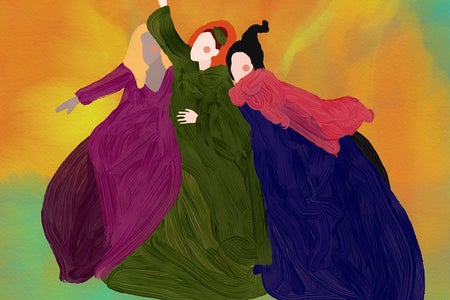 Original illustration by Vivian Rivera
Top 10 Classic Halloween Movies on My Watch List
Halloween is among us, and so are midterms. Watching these classic Halloween movies is the perfect way to procrastinate, while staying in touch with your inner child and getting excited for the holidays. If you want to watch something that has those spooky vibes but won't leave you checking for monsters under the bed, then this list is perfect for you. Here are my top 10 must-watch Halloween classics:
#1: Labyrinth (1986)
Two words: David Bowie. That's it. Between the outfits and the masquerade ball, this fantasy-oriented movie is very impressive. And if you love Bowie as much as I do, it's a must-watch.
#2: Corpse Bride (2005) 
Tim Burton and Mike Johnson did an amazing job with this film. This is one of those movies I wouldn't mind rewatching twice a year. The best part is that behind almost every dead character, there's an unsolved mystery. Also the characters who are alive have their own things going on, which makes it even more engaging. I find this idea of a duality between worlds really intriguing.
#3: The Nightmare Before Christmas (1993)
This movie is a staple for a Halloween-certified night. The director, Henry Selick, really created the most iconic Halloween movie ever. But you can also see Tim Burton's work in it, as Corpse Bride has a similar feel. Personally, I sometimes confuse this movie with Corpse Bride, since the animation for both movies seems to follow a certain style. I'd definitely recommend giving both a watch and comparing them for yourself.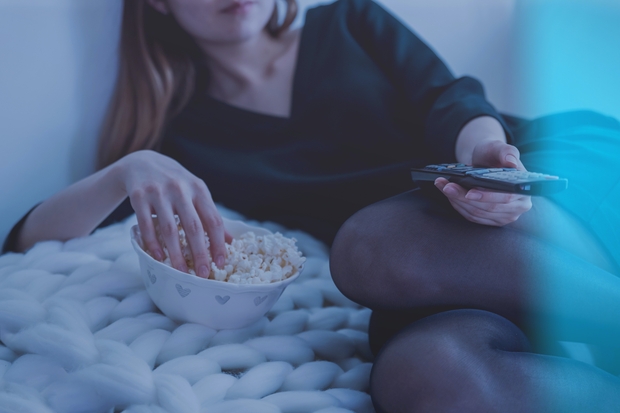 #4: Beetlejuice (1988)
If you haven't already watched Beetlejuice, you have to get on it! This movie is responsible for a ton of Halloween costumes every year. Even Gigi and Bella Hadid are fans of this film, since their whole family made a very serious video remake of that unforgettable dining scene for Vogue. 
#5: Coraline (2009)
When it first came out, Coraline used to be too spooky for me. I think that as a person who genuinely dislikes experiencing any kind of fear outside of my schoolwork, I really thought this movie was too much for me. Obviously as a young adult, I'm no longer spooked by this film, but rather fascinated by how complex and interesting it is.
#6: The Haunted Mansion (2003)
The Haunted Mansion is a classic. If you've ever been to Disneyland, their haunted mansion looks very similar to the one in this movie. Despite the seriousness of the film, I also laugh quite a bit. If you're looking to strike that balance and fantasize about Disneyland, this movie is a must-watch.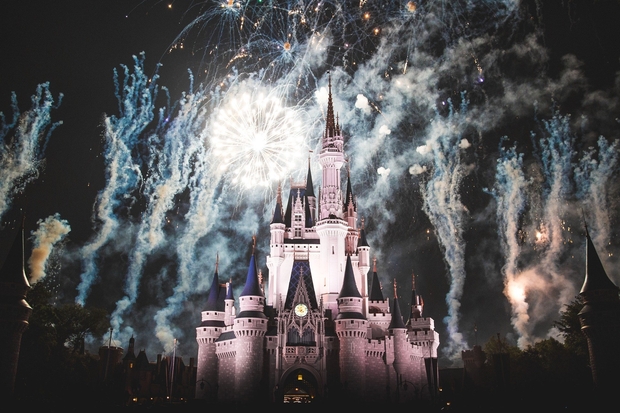 #7: The Rocky Horror Picture Show (1975)
The Rocky Horror Picture Show is such an iconic movie. Every year (except this one, unfortunately), Berkeley puts on a live performance of the film. The 1975 version is my favorite because it has the original actors. This movie gives me major Clue vibes but in a more fun, musical way.
#8: Dark Shadows (1966)
Dark Shadows is a fun, light movie, and the visuals are really cool. This movie involves vampires, mansions, and characters who look like figures from the past — plus it's pretty funny.
#9: Alice in Wonderland (2010)
I love Alice in Wonderland because Alice enters a fantastical world filled with talking animals. Also, the 2010 version includes an entertaining rivalry between the iconic Queen of Hearts, aka the Red Queen, and the queen played by Anne Hathaway. P.S. There are so many versions of this movie, so watch them all to find your favorite!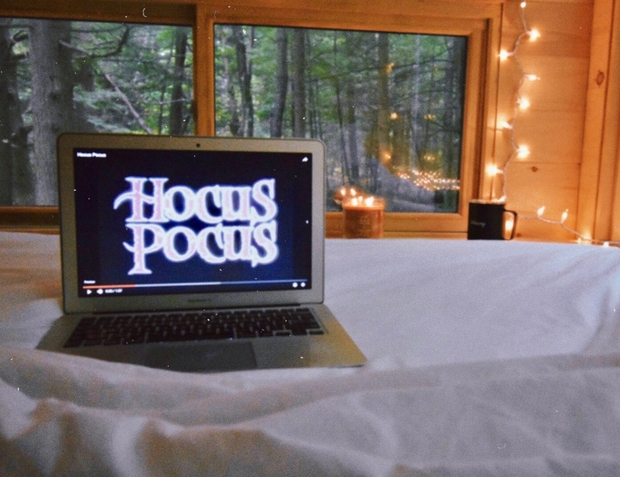 #10: Hocus Pocus (1993) 
Finishing off the list is yet another classic: Hocus Pocus. If you're looking for a rollercoaster ride of emotions, this movie is a must-see. Between the comedy, romance, coming of age story, and witches, you'll enjoy every minute — especially if you eat your favorite Halloween snacks while you watch.