5 Virtual School Must-Haves
Since the onset of COVID-19, my college experience has been fully remote. As an international student from Seoul, this caused a major shift in my day-to-day lifestyle resulting in new and unique challenges. In addition to diligently self-quarantining and socially distancing myself during this ongoing pandemic, I have also had to adjust to attending classes at odd hours of the night. 
During the Fall semester, I felt as if I were trying to live in two time zones at once, which inevitably took a toll on my academic performance and health. Therefore, when Spring semester rolled around, I made the decision to take a new approach to remote learning. 
Determined to have a more positive second semester experience, I forced myself to specifically confront my disrupted sleep-wake cycle and deteriorated mental health. By no means am I now living a perfectly structured life, but I am definitely in a much happier and healthier state than I was during Fall semester. For those of you who have also been struggling with virtual school, here are some must-have items that have helped me: 
Planner
Whether it's digital or physical, a planner can help you visualize your schedule for the week or month in a way that makes important dates and deadlines easier to remember. You can also use your planner to write down personal goals and daily to-do lists. I prefer to use a physical journal because I find that the time I allocate to actually write down my monthly schedule is always quite pleasant and almost therapeutic. When student life gets overwhelming, a planner is a great tool for organizing the seemingly never-ending swarm of assignments!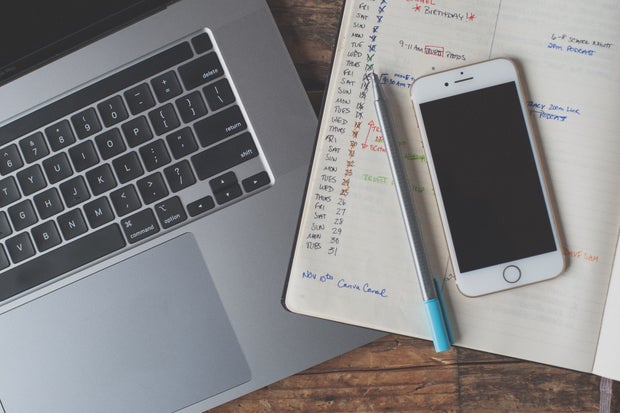 Blue Light Glasses
Blue light glasses protect your eyes by blocking out the blue light that is emitted from the screens on electronic devices, such as your phone or laptop. This is important because blue light can negatively affect your sleep by disrupting your circadian rhythm, the body's biological clock. According to Harvard Health Publishing, too much exposure to blue light can also "potentially cause disease." The lens coating that filters out blue light can be found on both prescription and non-prescription glasses. Especially as most of us are taking online classes and have to be staring at a screen for hours on end, blue light glasses can minimize eye strain and improve your quality of sleep.
Eye Masks
With the increase in screen time that comes with attending virtual school, your eyes can become dry, tired, and strained. While wearing blue light glasses are a valid protective measure to take, eye warming masks are a great option for taking care of your eyes after a long day in front of your computer screen. A personal favorite of mine is the MegRhythm Gentle Steam Eye Mask, which is perfect at night for effectively soothing my exhausted eyes and releasing the tension around them.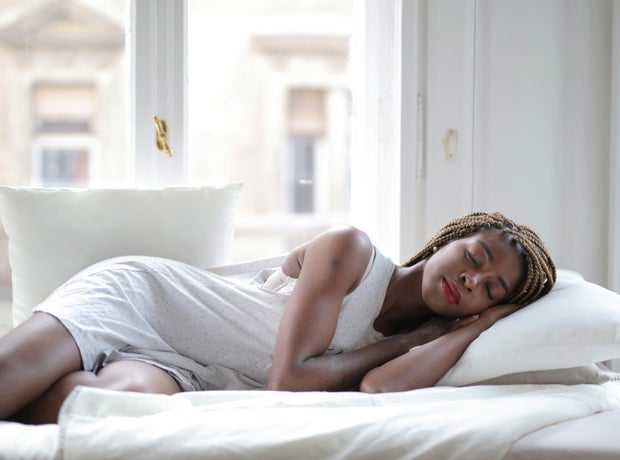 Massage Tools
From gua shas and facial rollers to vibrating T-shaped massage bars, face massage tools have been all the rage on social media and among celebrities. I have also been obsessed with facial massage tools, and for good reason — they really do work wonders! I've found that implementing various massages into my skincare routine has been both extremely relaxing and therapeutic, which is much needed after a stressful school day. Most facial massagers can be used to depuff your face, drain the lymph nodes on your face and neck, and stimulate your muscles. Not only does this feel amazing, but it also can transform your face and provide you with a more sculpted look, particularly ideal for those early morning Zoom meetings.
Water Bottle 
Last and most importantly, water bottles are a crucial must-have item for virtual school and daily life. As we lie in our beds and sit at our desk restlessly typing away and watching lectures, it becomes easy to forget to hydrate. Not only is water crucial for our health, but as students, dehydration can significantly affect our energy levels and brain function. One method I've found helpful in keeping myself accountable for drinking enough water is by using a liter-sized water bottle. The recommended amount of water to drink daily is around two liters, so I try to refill my water bottle once a day and go to sleep with an empty bottle. Regardless, simply having my water bottle in front of me at all times is a helpful reminder to stay hydrated!