Two months into school and still feel like your dorm room is missing something? Here are a few additions to your room that can help increase the vibes without sacrificing your space.
1. FLOATING NIGHTSTAND
This is one of the best buys in my dorm room. If you have a top bunk, constantly climbing up and down the ladder to get various items can get tiring fast, especially after a late night out. For days when the trek down is just too much, your only options seem to be getting a roommate to carry things down for you, or drop them down and hope whatever it lands is soft enough so it won't break.
A floating nightstand, however, is perfect for storing anything that you would normally put beside your bed: phone, jewelry, retainer cases, glasses etc. They also often come with a space in the side for organizing chords making it easy to also charge your phone at night! There are some more expensive models on Amazon that have special features such as being made out of bamboo or built-in wireless chargers. The cheapest shelves on Amazon, start at about $20 and are just as durable. Another option if you are looking for something even less expensive: Amazon has a lot of vendors who sell "bedside caddies." These look like a large pocket with dividers for various items. The only downside of a caddy is that it doesn't provide the table-like surface a floating nightstand does. It's harder to grab items quickly and you lose the ability to put a coffee mug or drink beside you. Regardless of your model, they all have an easy installation process, since most just clip onto the frame of the bed.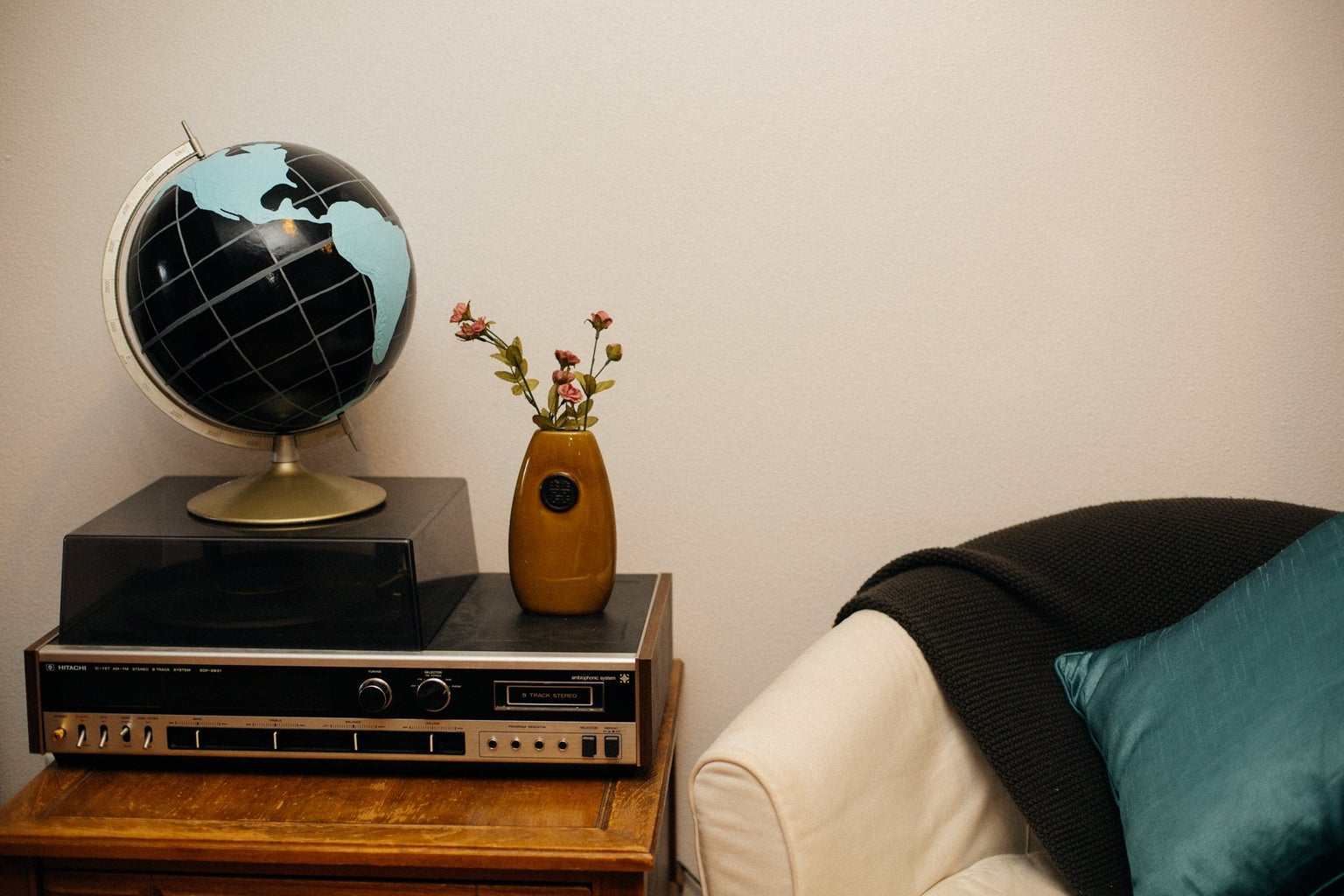 2. MINI DISCO BALL
Unfortunately, LED and fairy lights are prohibited in the dorms. Evidently, this rule is rarely followed and isn't actively enforced. However, if you are worried about an RA room-check leading to the confiscation of your fairy lights, or you just want to add more fun to your room, this mini disco ball from Amazon is worth it.
Using the included remote you can switch between single and multicolor lights that automatically move in patterns across the walls and ceiling. The "auto" and "red/green/blue" settings are great for spontaneous dance parties or gatherings. I also really like the solid blue setting which generates a more chill atmosphere for hanging out with friends or watching movies. Another fun feature is the "smart music" function, which will time the color changes and light speed to the beat of music in the background!
3. FLOOR CHAIR
The floor space in the dorms can get pretty tight and adding another piece of furniture, even just a chair, takes away precious space that is needed to simply walk in between the bunk beds. If you are looking for an extra seat for when friends are over or something comfy to sit on without climbing up to your bed, a floor chair can be a great addition. Since the chairs are adjustable to lay flat, they are also really easy to store in your closet or against the wall. The base price for most chairs is about $25. Admittedly, a lot of the models on amazon are not cheap, but split amongst your roommates the price may be more manageable. My roommates and I have this chair in our room and we use it almost every day!