Name: Liz Mertz
Major: English Education 
Class Standing: Junior
Role in HC: Senior Editor and Treasurer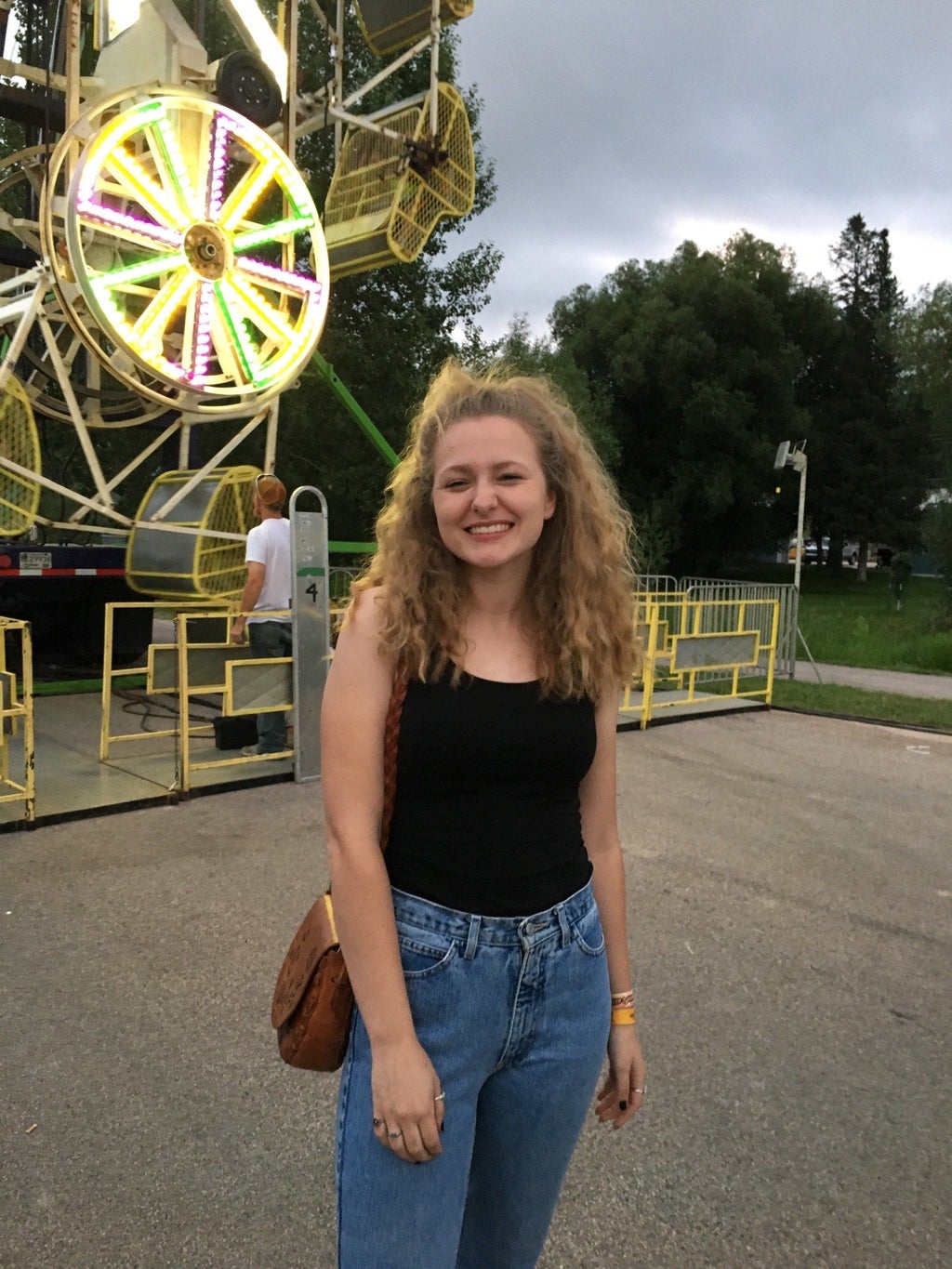 Why did you join HC? I wanted to be more involved on campus, and Her Campus seemed like a great opportunity to make new friends. 
What do you love about HC? I love having the opportunity to write about whatever interests me at the moment. There's so much freedom! 
What's the most valuable piece of advice you've received? You can't change other people. You have to love them for who they are and let them grow on their own. 
What fictional place would you most love to visit? This is not so much a fictional place, but I would want to attend the Netherfield Ball in Pride and Prejudice.
If you could have any superpower, what would it be? I would want the ability to teleport. Free travel!
Are you usually early or late? I always try to show up right on time, which usually leads to me being a couple of minutes late or early.
Favorite college course so far? Intro to English! It cemented my choice in major, and the professor was great.
What's your typical restaurant order? I usually like to try something unique, like the peanut butter and banana burger at the Crowbar. 
What is your favorite show to binge watch? Poldark
Where is your favorite place? The Smokey Mountains in Tennessee
Where do you see yourself in 5 years? Teaching high school English
What is one item you cannot live without and why? My phone because it holds all my music, and I'm almost always listening to music.
Favorite Food? Anything Indian food-related. Probably butter chicken. 
What is one thing about college that you wish you knew before you got here? It's not as scary as people make it out to be! I wish I knew that  I was completely capable and ready to take on the task of getting a degree. 
Why should someone join HC? It's a great support network and place to share your opinions! If you've ever dreamed of having a podcast, Her Campus would be a great fit for you.