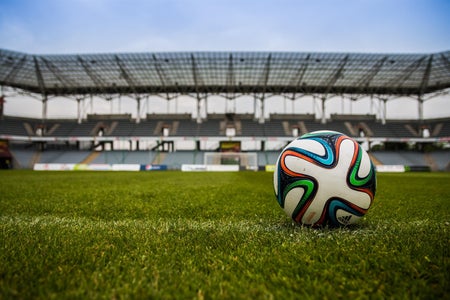 FIFA Revolutionizing Female Athletes Rights
As of November 18th, 2020, FIFA (Federation Internationale de Football Association) has announced their plan to transform women's rights within their organization. New FIFA rules offer a paid maternity leave, obligation of individual football clubs to physically and medically support their players among their return to football and create a sense of job stability and employment protection for women who leave the sport for a period of time, for example, to have a child.
Edited By: Tanmaya Ramprasad
The paid maternity leave is a minimum of 14 weeks and the absolute minimum a woman on maternity leave will be paid is two-thirds of their full salary. This is a negotiable term, more exclusively based on each situation and circumstance, but the maternity leave must be at least 14 weeks at two-thirds pay and could potentially be higher.
Within the new labour conditions for women in the league, pregnant players are given the ability to work for the club in an alternative way. Once a player reaches a stage in their pregnancy where excessive physical activity is no longer permitted or comfortable, the club they play for has an obligation to work with the player to create an alternate employment plan.
There is a precedent being set with soccer clubs also having to take accountability to help their players return to the sport. The expectation that a woman coming back to the sport, being fully healed, back to the same quality as their pre-pregnancy skills and ability is now replaced with medical and physical supports that must be fulfilled by teams regardless of the player in order to aid women coming back to the sport.
Female players under these new conditions will no longer experience shortcomings due to their pregnancy. If female athletes are terminated while pregnant this is considered unjust, compensation will be provided to the player, and fines along with sanctions will be issued to the club.
The rights of female athletes within FIFA will be revolutionized with this slew of rules and regulations that work to protect women in the sport. These rules aim to provide for security, stability and overall a new transparency within the league. They revolutionize women's rights as athletes and provide them with basic privileges as women in the workforce. The FIFA council's final approval of these rules will happen in December 2020.
The trend of more considerations for women in sports that FIFA is making follows the precedent the WNBA (Women's National Basketball Association) set back in February. In February the WBNA released their plan to implement the following benefits to mothers in the league:
A full salary maternity leave.
An additional child-care income of $ 5,000 annually.
Two-bedroom apartments provided by the WNBA for players and their children.
Accommodations for mothers in the league.
Family planning benefits that allot up to $60,000 towards costs for adoption, surrogacy, and fertility and infertility treatments for players in the WNBA.
The revolutionary policies implemented by the WNBA has created significant change for female athletes who under these rules experience a shift towards equality, benefits and job stability. While inequality is ever-present, this is a great step in the right direction for the rights of female athletes and a move towards equality for women, not only the WNBA but other sports as well. The shift is monumental for women in sports, but there is still a long way to go for total equality.
Many female athletes often choose between their profession and starting a family. Female athletes find the progression into adulthood career-focused, and up until retirement, many female athletes put off starting their families due to their physically demanding jobs that require them to delay pregnancy in order to play. While some football players, such as Alex Morgan, choose to start a family while in the league. Other athletes recognize the struggle of being a mother in the league.
Women in sports often do not have the physical freedom to have a child and continue their career like their male counterparts do. Women due to the child-bearing process have to stop their careers in sports like football in order to grow, nurture and sometimes pause or stop their careers completely to raise children.
The inequality among women in sports is evident, but hopefully with new rules and regulations by organizations such as FIFA the inequality gap and disadvantages female athletes experience can be positively bridged.