I recently joined the very popular trend of Blundstones or as I call them…Chelsea boots! Although a lot of people rock the hipster mom jeans look, I prefer a more girly / classic style. This week, I'll give you a few different ways to style your Blundstones that don't involve any hipster fashion. Again, a lot of people rock this look but I'm just not one of them.
1. Joggers
Athleisure has got to be my all-time favourite trend. Whoever decided that comfy clothes (basically sweatpants) were fashionable is my new best friend. Pair your Blundstones with a cute pair of black joggers and a hoodie for a cute, casual, and effortless look. Not to mention, you'll feel like you're still in your pajamas. Talk about a win-win!
2. Straight Cut Jeans
Use a pair of light wash jeans and a cute cardigan to amp up your look from casual to trendy. This is a perfect look for a dinner date or run to a coffee shop (or for me…an iced chai latte).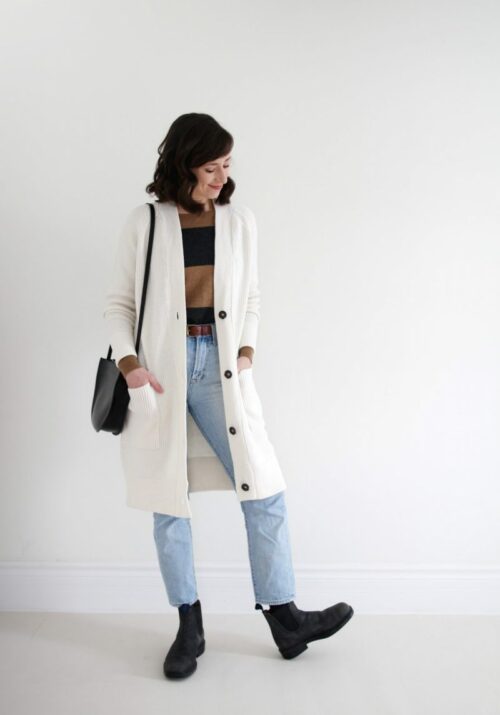 3. Layering Neutrals
If you read my last post, you'll know a huge Spring 2019 trend is layering neutrals. Since most pairs of Blundstones are grey, black, or brown, use it as a perfect excuse to try out this trend. I'd go for some khaki pants or white jeans to layer with.
Overall, there really is no wrong way to wear your Blundstones. Considering that they're super comfy, can be dressed up or down, and last a lifetime, your options are literally endless. Hopefully this week's article gave you a few ideas as to how you can style your Blundstones in a different way! Below are a few more ways to style your Blundstones for spring!
Until next time,
Xoxo Maggie