You learn a lot about boys while being in a four-year relationship. One of the biggest things I learned is that you must always be blunt with them. Be straight forward, don't try to give them hints…they won't get them. My boyfriend and I rarely argue but many of our arguments have stemmed from me not telling him exactly what I want. Here are just a few examples and how I've learned that being blunt made our relationship so much easier:
It all started at the beginning of the relationship. The tough phase we all go through of whether or not you guys have a thing, whether you're dating or just hooking up. I had no idea what he wanted but I knew what I did, so instead of losing sleep over it I expressed that. I told him that if he was not looking for a relationship that was okay, but I made it clear that I didn't want to invest my feelings in someone who didn't want to do the same. This allowed for him to tell me how he was feeling. Fortunately, he felt the same way, but had he not, I would have been able to move on much easier than if I didn't ask.
Then there's the infamous scenario of when he goes out with friends, an argument most relationships find themselves in at one point. I used to be upset and worried when he wouldn't text me for a while because I wasn't sure if he was okay. So I decided to tell him what I would like for him to do when he's out so I don't have to get upset. I simply expressed that I wanted him to text me if he wasn't going to be on his phone for a while, and let me know whether he's charging it or playing a game or whatever it is. This way not only do I know what he's doing, I know he's okay and that he will get back to me eventually.
Finally, one of the smaller things, I love when he kisses me on the forehead, but he didn't really do it that often before. I would act extra happy when he did it and try to hint that I liked it to see if he would do it more. Eventually, I realized he wasn't going to get the hint. So I just told him that I liked when he kissed my forehead and would like if he did it more. Now every time he leaves, he makes sure to kiss me on the forehead if he hadn't already.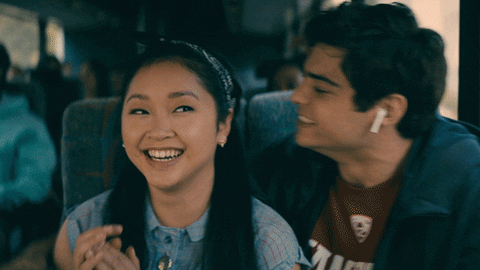 With these few examples, I am trying to get across that we as girls need to remember boys aren't mind readers. A lot of the time, they don't get hints we may think they would. Often, us girls get worked up over something the boy isn't doing, but how are they supposed to know what they should be doing if we don't tell them? Also, telling them exactly what you want just saves you from so many mental breakdowns and sleepless nights. This took me some time and multiple relationships to figure out, but I am glad I did!