This is Why I'm Voting for Joe Biden—You Should Too
We are nearing the 2020 Presidential Election and voting is remarkably different than previous years. Unfair polling situations, examples of unconstitutional voter suppression, have increased voter intimidation and inflicted fear in Americans who risk exposure to COVID-19. Ballots have become more tedious with higher margins of error, and early voters are already waiting in long lines due to an unfair, disproportionate availability of polling locations in various communities. So, if you haven't yet made your voting plan, I advise you to check out I Will Vote to plan how you will complete your ballot efficiently and correctly. 
Once you figure out how you will cast your vote, it's time to decide who to vote for. I decided to send in my ballot by mail and voted for Joe Biden and Kamala Harris, and I think you should too.
It is unbelievably apparent how divided the United States has rapidly become, especially over the span of Trump's presidency. I believe we need to focus less on Red vs. Blue and Republicans vs Democrats. This is a matter that affects everyone of all identities and parties alike. Fortunately, Joe Biden vows to "work as hard for those who don't support [him] as for those who do. That's the job of a president. It's a duty of care for everyone."
"That's the job of a president. It's a duty of care for everyone."
Honestly, there are endless reasons why I decided to vote for Joe Biden, but I'll briefly discuss a few that solidified my choice.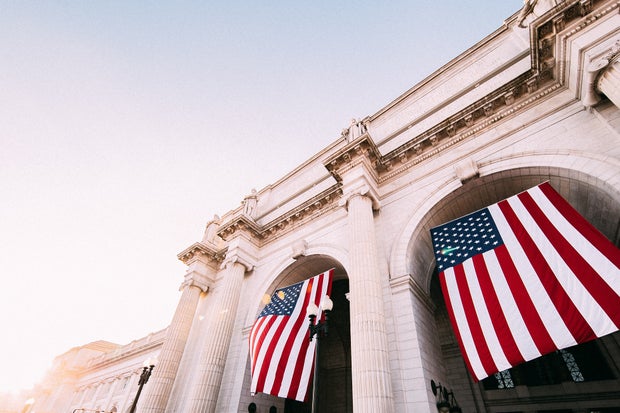 Photo by Caleb Fisher from Unsplash
COVID-19 has affected everyone to some capacity, whether it was losing a loved one, being furloughed, small business struggles, cancellations, mental health crises…we have all suffered to some extent. As a nation, we need to develop a better response strategy to break through this pandemic stronger. We should be doing everything we possibly can to save lives while simultaneously supporting American families and businesses financially.
Joe Biden is committed to ensuring businesses and schools open up safely with the necessary government assistance. This means sharply increasing the availability of rapid tests, providing PPE, and developing a clear, consistent, evidence-based national guidance for how communities should navigate the pandemic — and the resources for schools, small businesses, and families to make it through. With Biden's COVID-19 plan, as a nation, we can come out of this pandemic stronger with less casualties than with Trump's dismissal of science and public health.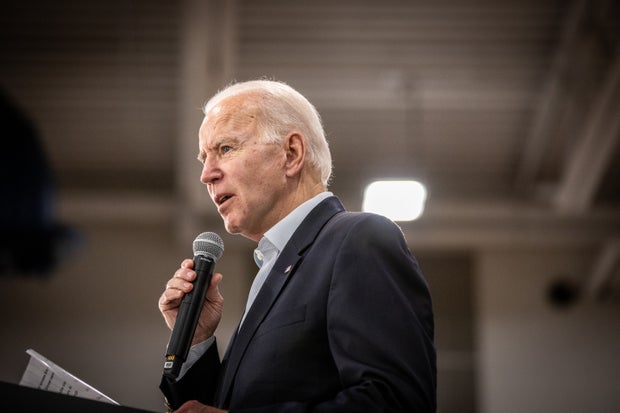 Photo by Phil Roeder from Flickr
With regards to economics, I believe Biden has superior initiatives to improve the United States financially. Biden has plans to increase the national minimum wage to $15 per hour in order to provide opportunities for families so that parents can provide meals, education tools, and other resources for their children to succeed. Biden also has plans to pass the Paycheck Fairness Act as an effort to eliminate the gender wage gap and ensure that women are paid equally and fairly.  
Furthermore, I support Biden's plans to help small businesses who need the support now more than ever due to the COVID-19 pandemic. Unlike Trump, who has implemented major tax cuts for corporations and the wealthiest of Americans, Biden wants to provide financial aid with bold investments to help small businesses back up onto their feet. Biden also acknowledges that communities of color are experiencing disproportionate rates of unemployment while younger generations and recent college graduates are struggling to find jobs and is vowing to support these demographics as we combat the pandemic and its aftermath.
Biden has many other promising economic plans, including increased taxes for only those who make at least $400k annually, directing investments to advance racial equity, and his plan to ensure the future is "Made in All of America" by all of America's workers.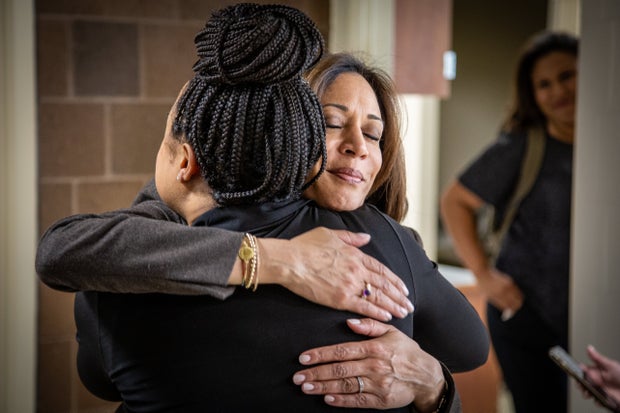 Photo by Phil Roeder from Flickr
Lastly, I voted for Joe Biden and Kamala Harris because I understand that while not all politics and policies impact my wellbeing, they impact my neighbors, family, and friends.
Although I have the privilege of being a white woman living in Massachusetts who has almost completed her undergraduate degree, I recognize that those that I love may not have those same privileges. I trust Biden and Harris to lead a country that does not serve only those who are privileged, nor only from a particular party.
I want to see a country that works towards ending racism, supporting those of LGBTQ+ communities, improving relations and representation of indigenous peoples, combatting climate change, and loving all of our neighbors.  
As Joe Biden said himself in the Final Presidential Debate, there shouldn't be such a harsh divide among this country, "blue states and red states, they're all the United States."
My vote goes to Joe Biden and Kamala Harris, who does your vote go to?
Check out: