Coming from New Jersey, I'm not too far from the New England area. Still, I'm not close enough to start calling Dunkin' Donuts "Dunks." I've spent ample time in all of the New England states, minus Connecticut. As a non New Englander, here's where the six states all fall, in order of my favorites. 
1. Maine
Maine is one of the states for those outdoorsy people. While I wouldn't necessarily put myself in that group, I've loved my family's vacations to Acadia and Bar Harbor. There are some great shopping opportunities, and some even better sights and hiking (Beehive and Precipice trails are favorites in Acadia). While the ocean is freezing, Maine is one of the most beautiful states I've ever been to. My dogs have also taken a liking to the state, as there are so many dog-friendly areas! There's not much competition at all for this first-place spot in New England.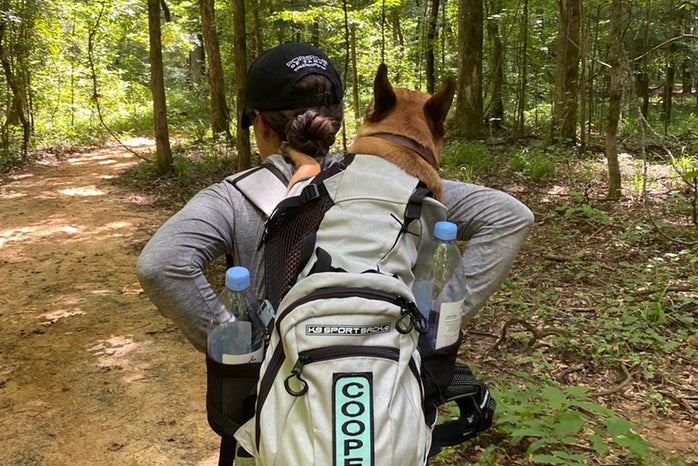 2. New Hampshire
My sister goes to the University of New Hampshire (UNH) in Durham, and New Hampshire is so much more than I thought it would be. Portsmouth is a great city to hang out in or go to dinner in. I recommend Jumpin' Jay's Fish Café or The Kitchen. What I really like about New Hampshire is the beautiful fall season. The Kancamagus Highway is famous for its scenic drive and beautiful fall foliage. New Hampshire has a small-town vibe which I love. UNH is small enough to feel like home, and you see friends out and about a lot, but it isn't so small where you feel like you're back in high school.
3. Vermont
I've only been to Vermont in the winter, and their ski slopes are absolutely gorgeous. While Burlington is Vermont's biggest city by far, it's still a small city with a lot of character. Vermont, New Hampshire — and of course Maine — are all bigger than my home state of New Jersey but have significantly smaller populations (NJ clocks in at almost 9 million while the other three states are all under 1.4 million people each). Something about all the open land of these states is so refreshing and nice. 
4. Massachusetts
Okay, sorry Massachusetts, but I have a few states above you. I really do love UMass, and while I might just like Boston better than NYC, I think Massachusetts as a state is hard to rank. It's big and it really depends on what part of the state you're in. Boston, Cape Cod, and Amherst couldn't be more different.
5. Connecticut
Despite being the closest to Connecticut, it's the state I've spent the least time in, and it's fifth on the list because I may have gotten a fat traffic ticket in Hartford. The Connecticut traffic is what can add an hour onto my drive to UMass, but I know the state must be great because so many people like living there and want to be there. Here's to me adventuring there soon!
6. Rhode Island
Despite being home to one of Taylor Swift's mansions (and some other gorgeous ones too), Rhode Island is not necessarily my favorite state. New England beaches in general have much different sand and water compared to New Jersey and beaches further south like Maryland, but Rhode Island had the funkiest smelling beaches I've ever been to. Not to mention quite a bit of seaweed and such floating in the water. Hey, at least there weren't sharks. I do enjoy Providence, home to Brown and Johnson and Wales, though. 
All of these states have so much to offer to residents and people vacationing, so I would check them all out! You'll definitely catch me visiting my sister in New Hampshire a lot and stopping in Maine soon for a trip.
Can't get enough of HC UMass Amherst? Be sure to follow us on Instagram, listen to us on Spotify, like us on Facebook, and read our latest Tweets!