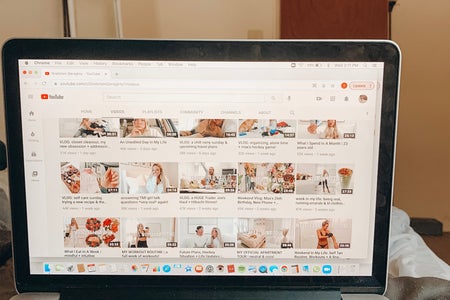 Original photo by sarah dwyer
Not Your Average Influencer: What Sets Gretchen Geraghty Apart from the Rest (and why you should give her a follow)
The age of youtube and social media has introduced an entirely new wave of public figures. The term 'influencer' may elicit some eye rolls, but it's a title many have taken with stride. Generalizations can be damaging, and it's discrediting to group all influencers into one category. A few influencers stand out, in my eyes, the most important of which being Gretchen Geraghty. 
I've followed Gretchen for over 6 years, since my early high school days. (If the name 'GLB' means anything to you, you've probably been watching Gretchen for just as long as I have :))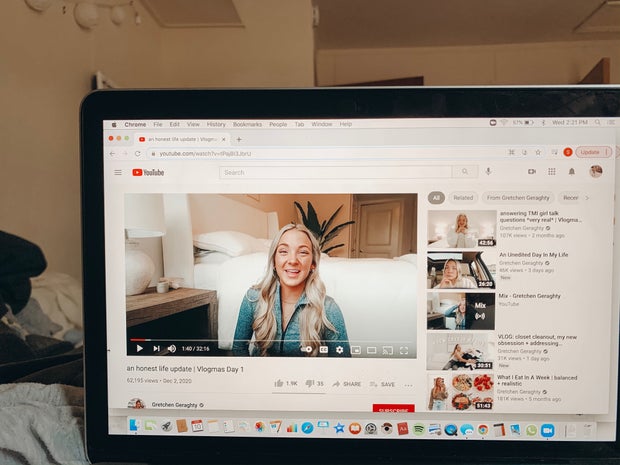 Original photo by sarah dwyer
With a quick look at any of her videos you'll quickly see Gretchen's infectious positive energy. She films candid videos and honestly shares about struggles that a lot of public figures shy away from. 
Gretchen is a huge advocate for self love and taking care of your mind and body. After rowing at Boston University, Gretchen posted a video opening up about a very real issue in the D1 rowing environment: overexercise and disordered eating. 
According to the National Eating Disorders Association, over one-third of female athletes have shown to be at risk for anorexia nervosa (NEDA). Disordered eating and compulsive exercise have been normalized in various athletic environments. Gretchen continues to increase awareness about the lasting physical and emotional impacts of the D1 rowing environment by sharing her experience.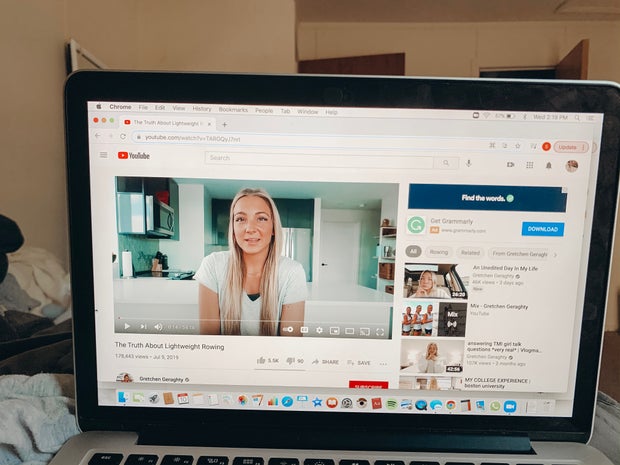 Original photo by sarah dwyer
After losing her dad unexpectedly, Gretchen has posted many videos chronicling her experience with grief. She has spoken about the unexpected moments that grief resurfaces, and continues to validate the grieving process. Her videos have shown so much support to others who have lost a parent or loved one. 
I met Gretchen at a soulcycle class in Boston, in the summer of 2019. I seriously cannot express how kind and genuine this girl is. Gretchen is just as sweet in real life as she is on her channel. 
I was able to talk with Gretchen about my own experience with an eating disorder, and how much her authenticity and vulnerability has meant to me through the years. After some big hugs and little crying, we said goodbye, and I left Beacon Hill that night with the biggest smile and so much gratitude. 
Original photo by sarah dwyer
I'm so thankful for all that Gretchen has taught me, and I know that she has done the same for countless others.