Not Sure What Fall Drink To Try Next? This Article Is For You
If you're anything like me, you are someone who gets excited for fall to come because of the pumpkin-flavored everything, apple picking, spooky season, and so much more. 
If you're even MORE like me, you're specifically excited about the fall drinks.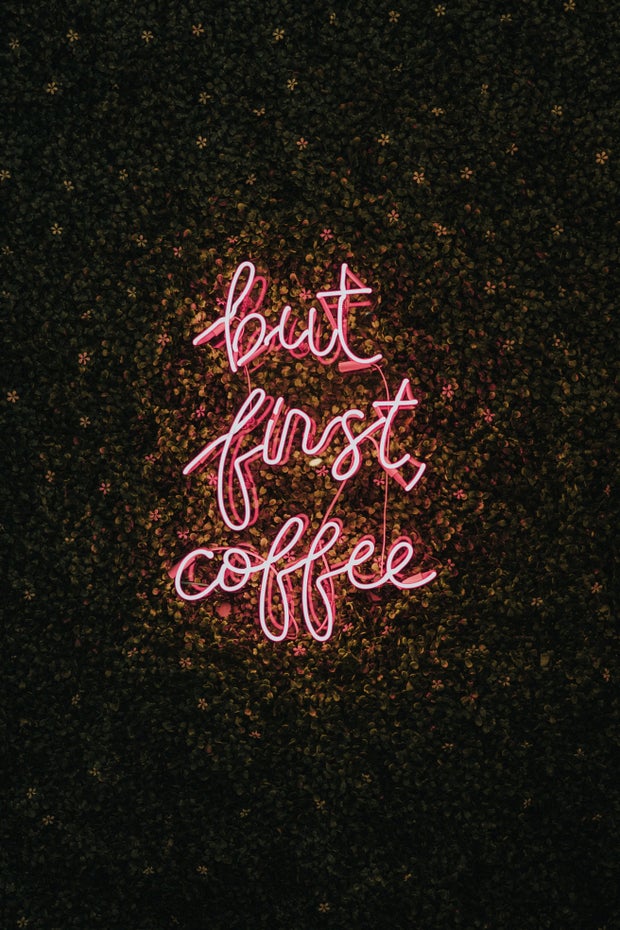 Katie Drazdauskaite / Unsplash
Problem is, there's so many to choose from!
So, in celebration of fall officially being in season, I decided to ask the women from our Her Campus chapter at UMass what their favorite fall drinks are, and review the top four (in no particular order)!
1.

Pumpkin Iced Coffee With Oat Milk (Dunkin')

Original Photo by Gina Escandon

I absolutely love a nice iced coffee from Dunkin'. 

In fact, their iced coffees are arguably what they're most famous for (except for the donuts, of course). Their menu is simple, straightforward, and cheap, too.

I got multiple requests for the iced pumpkin coffee with oat milk (you can use whatever milk you prefer) so I was definitely looking forward to trying it. 

The pumpkin flavor was less sweet and a bit sourer than I was expecting. Although that's not quite up my alley, if you're shooting for a cheaper, simpler, and less sweet option, this is definitely a good one.

2.

Pumpkin Cream Cold Brew (Starbucks)

Oh. My. Gosh. This drink is EVERYTHING.

Shoutout to the girls who recommend this one, because this is my new go-to!

The cream cold foam sits perfectly on top of the cold-brewed coffee, delightfully decorated with a sprinkle of pumpkin spice.

What stands out about this drink is that there is nothing added to the coffee itself (other than your preferred milk choice).

Instead, the pumpkin flavor comes directly from the foam.

The pumpkin is bursting with flavors of spices and sweetness, pairing well with the smoothness of the cold brew, and without the addition of too many artificial syrups. 

If you're looking for an extra boost with this drink, an added shot of espresso (or two) will do the trick. 

3.

Iced Chai Latte With Pumpkin Sauce (Starbucks)

Ok, real talk? This drink is my fall drink recommendation for you (you're welcome).

It was one of those drinks that I stumbled upon while aimlessly scrolling through TikTok and I was NOT disappointed!

An iced vanilla chai latte has been my staple drink for when I go to Starbucks, so I was intrigued by the idea of spicing things up (literally and figuratively). 

There's definitely a lot going on with this drink, and it is on the sweeter side, so if that's not something you're going for, I would stick with one of the previous two recommendations. 

However. 

The spices of the chai latte with the spices of the pumpkin sauce flavoring?

*chef's kiss*

(Not to mention that I usually add a shot of espresso to this fall drink for a real energy booster).

Out of all the fall drinks recommended, apple cider was the most popular. 

You might be thinking, "I already know about apple cider". 

The thing is, it's so easy to get wrapped up in finding new and fancier drinks that we tend to forget about the staple fall beverage: apple cider. 

Whether from your local apple orchard or supermarket, this is the OG fall drink.

Although I did not try any specific drink with apple cider, the varied drinking options for this fall beverage give it the advantage of applying to everyone and anyone (unless of course, you don't like apple cider).

If you're feeling bougie AF, a nice glass of sparkling apple cider fills the mood. If you're craving a warm and comforting drink, warming up a glass will put you right at ease.

Really, it's the best of both worlds. 
Overall, you can't go wrong with any of these drinks!
Hopefully, this helps smooth out your transition from refreshing summer drinks to warm and cozy lattes. After all, the women at Her Campus take fall very seriously :)
If you have any drink recommendations, feel free to fill out this form to share!