New England's Must-Visit Hidden Gems
A couple of weeks ago, I took a COVID-friendly, New England road trip with my best friends from UMass. Missing spending every day with each other, we were inspired by TikTok (surprise, surprise) to find some of the coolest, quirkiest attractions in driving distance. Even being someone who has traveled to some of the most amazing destinations in the world, I can say that some of these places were completely unbelievable and unique to anything else.
1. Bash Bish Falls (Mt. Washington State Park, MA)
These beautiful waterfalls right at the NY/MA border are only a 15-minute, easy hike from the NY-state parking lot. There is also a MA parking lot, but all map apps will take you to the New York side. The hiking trail follows a river with small falls leading up-hill to a breath-taking view of a cliff-side with a waterfall about 60-feet high with a small pool and many rocks at its base. Having been there twice now, in the summer and fall, I can honestly say this view never disappoints. Although the picnic areas are closed due to coronavirus and you're technically not allowed to swim, this whole park is a wonderful place to sit in, take photos at, or even get married! There was a wedding the day we visited. Located in the countryside between the Berkshires and New York City, the Bash Bish Falls are surrounded by adorable little towns and are totally worth a day trip.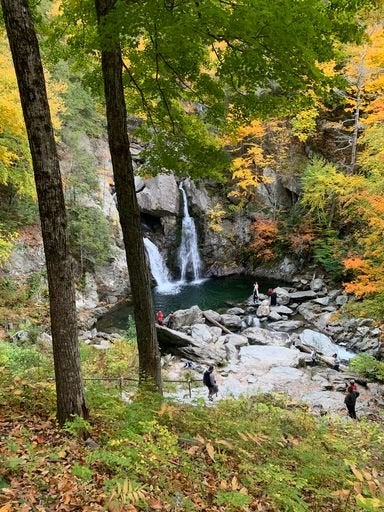 Original photo by Kira Tosi
2. Three Sisters Sanctuary (Goshen, MA)
Three Sisters Sanctuary is an amazing nature-reserve and art museum filled with the most unique exhibits I have ever seen. The separated garden areas create a walking path that we could have spent hours admiring if it hadn't been raining. By using everyday objects to create small scenes throughout the sanctuary, you almost feel like a part of each exhibit. It's difficult for me to explain this sanctuary because of how the museum as a whole varies, but it's truly a sight for anyone with an appreciation for nature and art.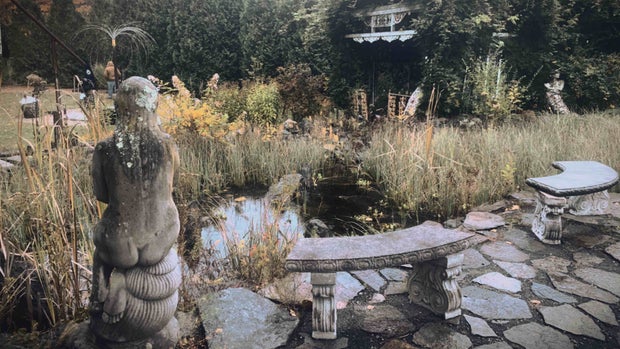 Original photo by Kira Tosi
3. America's Stonehenge (Salem, NH)
Nothing like the UK's popular mystery, America's Stonehenge creates a habitat-like area with wells, walls, and even a sacrificial table! I found the structures fascinating, and read the pamphlet describing each aspect of the area and their purposes to my friends. Although it was raining, we were able to find excitement in sheltering ourselves inside the cave-like homes. This historical attraction has something for everyone because if you're not into the history or astronomical ties to the site, you can hang out by the alpaca encloser or dig up stones in their large family digging area!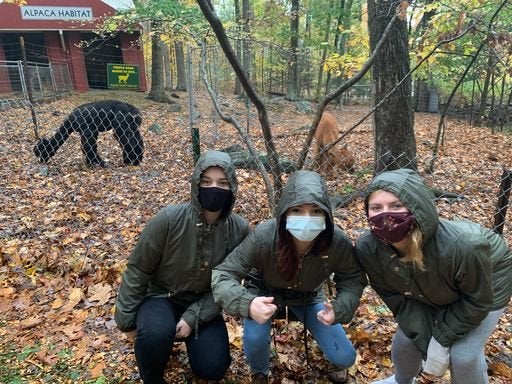 Original photo by Kira Tosi
4. Bread and Puppet Theatre (Glover, VT)
This is the most amazing place I have ever seen. It is absolutely, 100% unique to anything I've seen before and I was genuinely amazed. The Bread and Puppet Theatre is a community that puts on puppet shows using puppets, masks, and costumes made from mostly papier-mâché. Due to coronavirus, we didn't know whether or not they were doing shows this summer. They had open exhibits where we walked around and admired the art, basically displayed throughout barns with a, "hello, come look, then please turn off the lights," sort of mentality. The puppets ranged from the size of a finger to three times the height of my friends and I, and they were doubtlessly magnificent. Not only did the puppet displays tell stories but many were created as political statements. Let me tell you, the Bread and Puppet Theatre is a must-visit.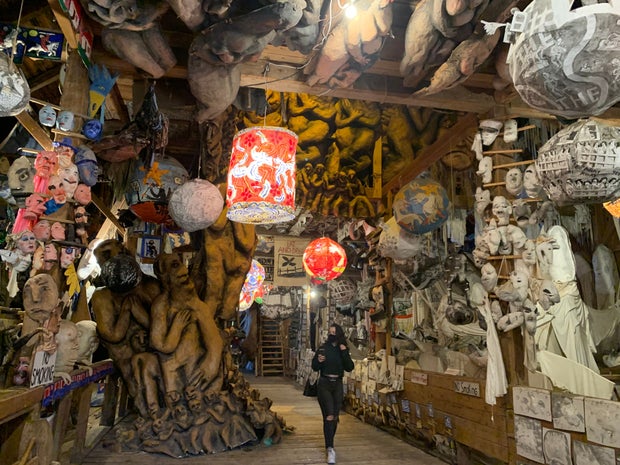 Original photo by Kira Tosi
5. Ben & Jerry's Graveyard (Waterbury, VT)
The Ben & Jerry's Graveyard is on the property of the corona-closed Ben & Jerry's Factory in Waterbury, VT. My friends and I visited this eerie little graveyard at night to see Ben + Jerry's "dead", aka discontinued, ice cream flavors marked on their own tombstones. Although we weren't able to see it in the daylight, I can say it was definitely a lot cooler at night. I would never visit any other graveyard in the dark but this one was interesting, especially walking around it with some ice cream as a treat!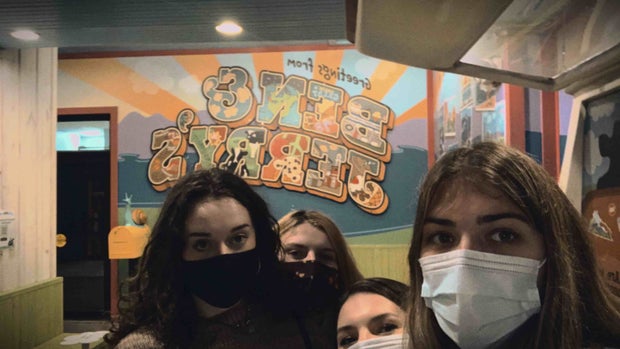 Original photo by Kira Tosi
6. Stephen King's House (Bangor, ME)
Although you can't go inside this crazy-looking house, just seeing it from the outside is an adventure. From the spooky-styled gates to a bizarre totem pole, there is zero doubt that this house is purely inspired by Stephen King. The house embodies his scary stories and is super photogenic. Some even say Stephen King will chat if he's around!
Bangor is also a lovely town, and my friends and I even came across a sick store filled with stones and taxidermized animals (even ducklings)!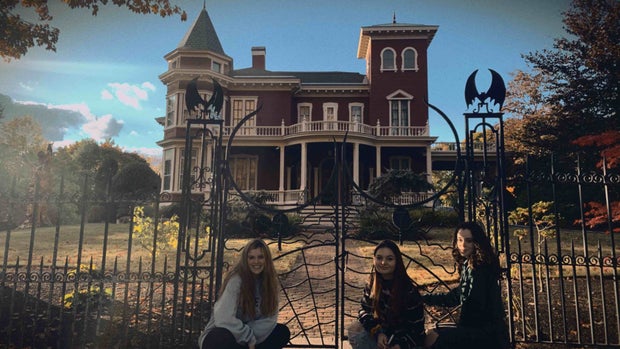 Original photo by Kira Tosi
As a little game, we took a lot of our pictures on a disposable camera app by David Dobrik called "Dispo", or David's Disposables. This was a lot of fun because the pictures would take time to 'develop', and we'd see each day's pictures the next morning at 9 a.m.! Things are always more exciting when you have to wait for them. 
These are some of the main attractions that we found to be really cool on our road trip. We also took breaks from driving between sights and spent a day in Salem, MA (in spooky season it's so much fun!) and in Portland, ME (so beautiful year-round). If you've been needing an excuse to get out of the house and have some COVID-safe fun, definitely consider peer-pressuring your friends into going on a fun trip for a few days. Airbnbs are cheap, the drive is beautiful, and it's a good time to learn every single word to that song you've been shamed for not knowing. This is your sign: DO IT!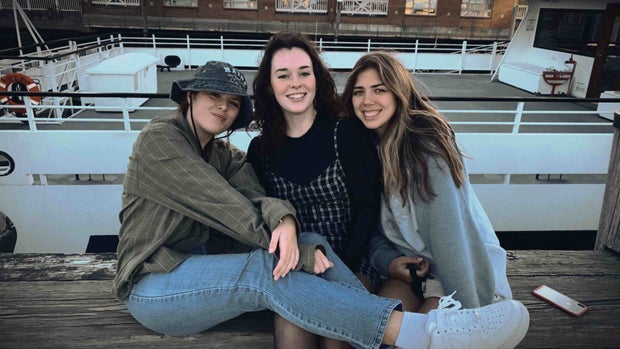 Original photo by Angela Baily