The Recording Academy in recent years has weathered controversy stemming from a lack of diversity in its membership, nominations, and awards.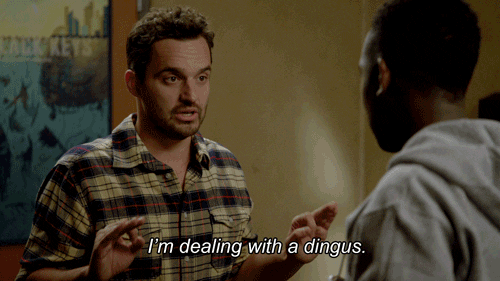 The Weeknd failed to score a nod at all for his record-smashing song "Blinding Lights," prompting him to tweet "The Grammys remain corrupt. You owe me, my fans and the industry transparency." He kicked off what was a string of withdrawals and avoidances from a number of high-profile artists, most notable celebs like Nicki Minaj, Zayn Malik, and Ariana Grande.
No K-pop groups broke into any of the major categories, and BTS failed to win its first and only nomination for best pop duo/group performance – Dynamite. The Academy made no attempts to hide the fact that they were using the artists for promotion, as they are known to have a powerful social media presence and power due to their fanbase "ARMY." Their faces were plastered on every single Twitter post leading up to the final day, but the category that they were nominated in was not even aired during the main show (which usually is). They were not the only artist that had their first nomination. With the extravagant promotion and multiple rounds of interviews, however, their real intentions came under the spotlight after the award went to Lady Gaga and Ariana Grande's "Rain on Me," which arguably had less impact on the music industry. 
Categories dominated by PoC artists such as Top Rap and Top RnB were pushed to the preshow. What is historically aired live and an inspiration to others like them, these artists were pushed to the side as if it didn't matter. 
Judging solely by the diverse array of performers – from DaBaby to Bad Bunny to Mickey Guyton to Megan Thee Stallion and Cardi B – you wouldn't necessarily think the Grammys had a diversity problem. But when you learn that Guyton was the first Black female solo country singer to perform at the show, that should put things into perspective. 
But you know that the willpower in us PoC's is as high as the amount of melanin in our skin. 
In a powerful performance directly referencing police brutality against black people, Lil Baby performed his track "The Bigger Picture" at this year's ceremony. Opening with a scene of a black man being arrested and knelt on by a police officer, before being shot in the back, his track addressed the treatment of black people in the US. He was backed by scenes depicting the realities of life for many black people in the country, as well as burning buildings that mirrored the riots triggered by the killing of George Floyd.
H.E.R took home the award for song of the year – considered one of the top four awards – for the track "I Can't Breathe," an anthem she wrote in response to the killing of George Floyd. It certainly reflected the country's renewed racial reckoning of this past summer.
The best new artist winner Megan Thee Stallion slayed alongside Cardi B with their "WAP" performance. The duo's powerful sexual energy and confidence were a welcoming sight for network television. Considering how much Black bodies, in particular, are policed – quite literally – Megan Thee Stallion and Cardi B's unapologetic self-love told audiences to love their bodies too. 
Beyoncé was also recognized at the ceremony, picking up awards for her track "Black Parade," which references black history, pride, activism, and culture. Her wins on Sunday night made her the most decorated woman in Grammy's history, with 28 awards. 
The academy's recognition for such songs suggests the needle moved, ever so slightly, for correctly honoring Black artists (and Black lives). 
As for BTS, they went live to chat with fans after the event and had more live viewers than the whole Grammy event, which dropped to a low of 441K following their performance. 
One of the most surprising and shocking moments perhaps on the Grammy stage for me was when Billie Eilish apologized to Megan Three Stallion for winning Record of the Year. It sparked a real question in my mind: How many more white artists have to feel bad about their wins before the Grammy voters start giving those big awards to people who don't have to apologize for winning them?