7 Things to Watch on Netflix That You Might Usually Scroll Past
Everyone does it: we come home after a long day of classes and consider being social, but then ultimately open our laptops and head to Netflix. If you tend to do this a lot, you might realize that you're bored of your usual streaming habits, or that you've simply run out of things to watch. We've got you covered with seven series and flicks that are sure to bring life back to your Netflix-binging.
1. "Portlandia"
It's probably one of the quirkiest options Netflix has in store. This series is a satire of the city of Portland, Oregon, playing up its stereotype of being a bit eccentric. It's perfect for anyone who enjoys dry humor and a variety of sketch comedy. 
2. "Stuck in Love"
"Stuck in Love" is a film about a family of writers and their struggles, following one father and his two children as they learn how love inevitably shapes their lives and allows them to discover more about themselves. This feel-good movie is perfectly both romantic and coming-of-age. 
3. "The Office" (U.K.)
If you've already watched every episode of the U.S. version of "The Office," think about checking out its U.K. counterpart. It only has two seasons, compared to the other's nine, and features many similarly hilarious characters and plotlines that "The Office" we already know and love has introduced us to. 
4. "Kids Baking Championship"
Who doesn't love a show about kids who have better cooking skills than we do? "Kids Baking Championship" is self-explanatory. The show, made by Food Network, hosts competitions for impressive kids who make beautiful, unique baked goods.
5. "Audrie & Daisy"
Netflix has an amazing variety of documentaries on their site, and they've just released their own original—"Audrie & Daisy." A powerful film about two cases of rape, it sheds light on what happens after people experience assault—which, for these specific women, included harassment and cyber-bullying. The documentary reinforces that our society needs to take these victims and their traumas seriously, and must fervently act to prevent future instances of sexual assault. 
6. "Girlhood"
Another documentary, "Girlhood" follows two young women who are inmates in a juvenile detention center. In this film, we are given an extensive background on both girls' lives and how they ended up in the place that they were at the time it was filmed. It's thought-provoking and raises questions about the relationship between social status and the American justice system.
7. "Breakfast at Tiffany's"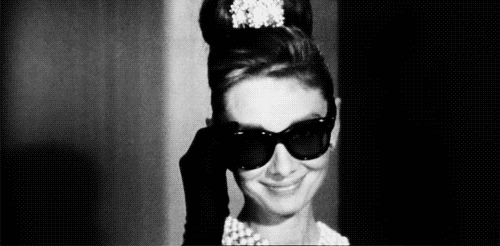 Even though it's considered a classic, some of us might not think to sit down and take the time to watch this 60s flick because it was released over 50 years ago. Trust me, this film is worth the lack of special effects and flair that are so common nowadays. It's an American romantic comedy that will never get old, and anything starring Audrey Hepburn has to be flawless.