5 Movies With Bada** Female Roles to Watch This Galentines Day
February 14th is usually known as the day of love, but for all of my single ladies out there, it can be the day you dread the most. However, even if you don't have a significant other by your side, it doesn't mean you don't have to spend the day alone sulking about your single-ness. Turn Valentine's Day into Galentines Day by grabbing all your girlfriends (and anyone else who may be a "Single-Pringle" on Cupid's Day) and watching movies with some truly kickass female characters that didn't need a S/O to save the day (or win an Oscar).
Mulan
This 1998 Disney movie pretty much takes the cake for breaking down the walls of gender roles. Taking the place of her injured father, Mulan masks her female identity in order to join the Chinese army among hundreds of men. After her gender is revealed, however, she ignores the sexist backlash her comrades berate her with and perseveres in her mission to protect China. Mulan aka "Ping" uses her sharp wit along with her physical and emotional strength to save her country from a deadly Hun invasion. Let's hope the live action version of Mulan, releasing in 2020, does this film justice!
Hidden Figures
Based on three extraordinary African American female NASA workers, Hidden Figures, unveils the inspiring story of Katherine Jonson, Dorothy Vaughan, and Mary Jackson. These three women surpassed racist and sexist barriers to help launch astronaut, John Glenn, into space. By refusing to take "no" as an answer, these ladies helped to advance the United States in the space race against the Soviet Union.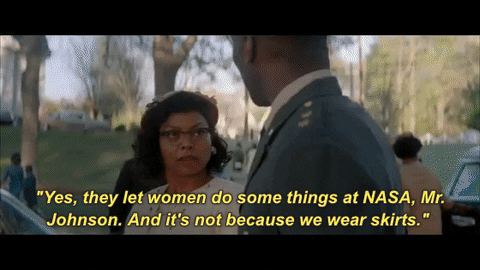 The Devil Wears Prada
Gird your loins, people, here comes Miranda Priestly. In this comedy-drama, everybody fears (but absoutely admires) fashion magazine editor, Miranda Priestly, portrayed by the iconic Meryl Streep. Although harsh, judgemental, and frankly terrifying, Miranda is absolutely a female force to be reckoned with. Putting her career before anything and anyone, this woman has climbed her way up the ladder of success and conquers the fashion world, opening doors not only for herself, but also for her employees, specifically her assistant, Andrea Sachs. Yes, Miranda makes some questionable choices that put her in an antagonistic light, however, she still proves to girls everywhere that no level of power in a business is unattainable for women to achieve. That's all.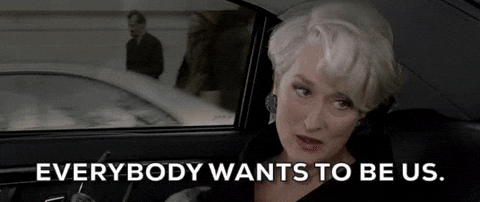 The Blind Side
Based on another true story, The Blind Side, reveals how the strength and care of one woman can help turn a young man's life around. Michael Oher began in the film as a seemingly hopeless, young black man with no one to turn to for support or a place to call home. Enter Leigh Anne Tuohy, a wealthy and respectable interior designer with an exterior that's as tough as nails and a secret heart of gold. Leigh Anne saw past the racially fueled comments thrown her way by her predjudice white community as she fought to help Michael get back on his feet and eventually find his permanent home with the Tuohys. This powerful and caring woman led Michael into a successful future, but, more importantly, into a life where he could feel loved and accepted by his newfound family.
The Heat
For a funnier film to watch on Galentines Day, try watching this comedy based in our very own Boston, MA. Sandra Bullock and Melissa McCarthy team up as a hilarious duo consisting of a cautious but brilliant FBI agent and a smart-mouthed but fierce Boston police officer. Together, these two women literally kick some ass to take down a huge drug lord. Despite being a comedy, The Heat still has feminist themes, showing that police work is anything but a man's world.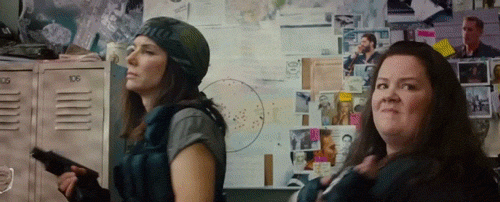 There are hundreds of other movies with strong female roles but these were just a few of my favorites. Valentine's Day is great, it's a day to love your boyfriend, girlfriend, husband, wife, partner, or literally whoever is important in your life. But don't forget that you don't have to be with someone romantically to still celebrate the day with your friends or even just by yourself with some sweats and a bag of those Valentine's M&Ms.