Ah spring: A time to pull out your long-lost shorts, sundresses, and refrain from boxing up your coats and heavy sweaters for just a little longer. Usually, I work with what I have in my closet, but this year, I'm searching for a few pieces to spruce up my wardrobe and life. It truly feels as though I "hunt" for my clothes since I thrift 99% of my wardrobe. This takes a lot of time and energy, but it's so worth it when you find a unique, hard-earned, and reasonably priced piece! Not to mention, thrifting is a very environmentally sustainable option when done mindfully. Over the past year with the COVID-19 restrictions, my thrifting habits were definitely curbed, so I'm excited to hopefully uncover some gems in the thrift store this spring and be ready for an upcoming year of (fingers crossed) normal(ish) life! With this being said, here are some items that I can hopefully track down for this spring and summer.
Skirts

I just have to score a few more casual flowy skirts for when the weather warms up! Skirts are so versatile, and talk about being much more comfortable than denim shorts! I'm looking for some fun patterns, colors, and fabrics that are light and breathable. I'm keeping an eye out for flowy ones on the longer side or more structured mini skirts. Skirts can be paired with some chunky boots and a cropped sweater to stay toasty or a crop top and platform sandals for a more summery look. If skirts feel too intimidating or excessively formal to you, pair them with some cute sneakers to start!

Longer Jean Shorts

I know, I know, some people may roll their eyes at this one and think back to middle school dress codes. But hear me out…I think longer cut-off shorts can look amazing and really compliment other parts of your outfit! They can help to make a fancier top look more casual and just give off a carefree vibe. Also, they can always be cut shorter if you realize the longer look doesn't make you feel your most confident, so no regrets! Denim can be difficult to thrift since it is so size-specific, but I'm hoping to find some of these or at least find some jeans that I can cut.

Silk Pajamas

Ok, I NEED these ASAP. Who wouldn't want the comfiest, cutest, and most luxurious option dedicated for lounging and sleeping as we wind down from spending most of the day cramped indoors?! You can even pair the bottoms with a tank top or the top with some jeans for an effortless outfit. I'm hoping to find a vintage set in the pajama section of the thrift store which is usually packed with unique pieces — if you remember to look!

Yoga Pants

Paying homage to my younger self, I'm definitely ready to revive these bell-bottomed leggings! Not only are yoga pants super comfortable, but they are also a change from leggings which I am not a fan of as a taller girl. Leggings just look awkward on me and are never long enough, but I'm all for the wider leg silhouette of yoga pants! These pair great with platform sneakers (see below!), and basically any top, from chunky knit sweaters on a cool spring morning or a cute tank top on a warm sunny day. For the thrift store, I'm definitely going to be selective with yoga pants and make sure they seem lightly worn. I'm also keeping a keen eye out for any funky colors, patterns, or details that upgrade from the classic black look which I already own.

Platform Shoes

While platform shoes aren't everyone's favorite, they're just the best in my opinion. They automatically elevate a look and are especially fun to wear with wide or straight leg pants as well as skirts and dresses. Obviously, platforms add some height which is so fun and powerful, platform shoes make me 6 feet tall…yes, please! I just ordered a pair of platform sneakers that will hopefully work out. I've also heard platform sneakers can be more comfortable than regular ones since they have a more supportive sole. I'm super excited to pair them with yoga pants, short skirts and tights, and wide-leg jeans for the spring!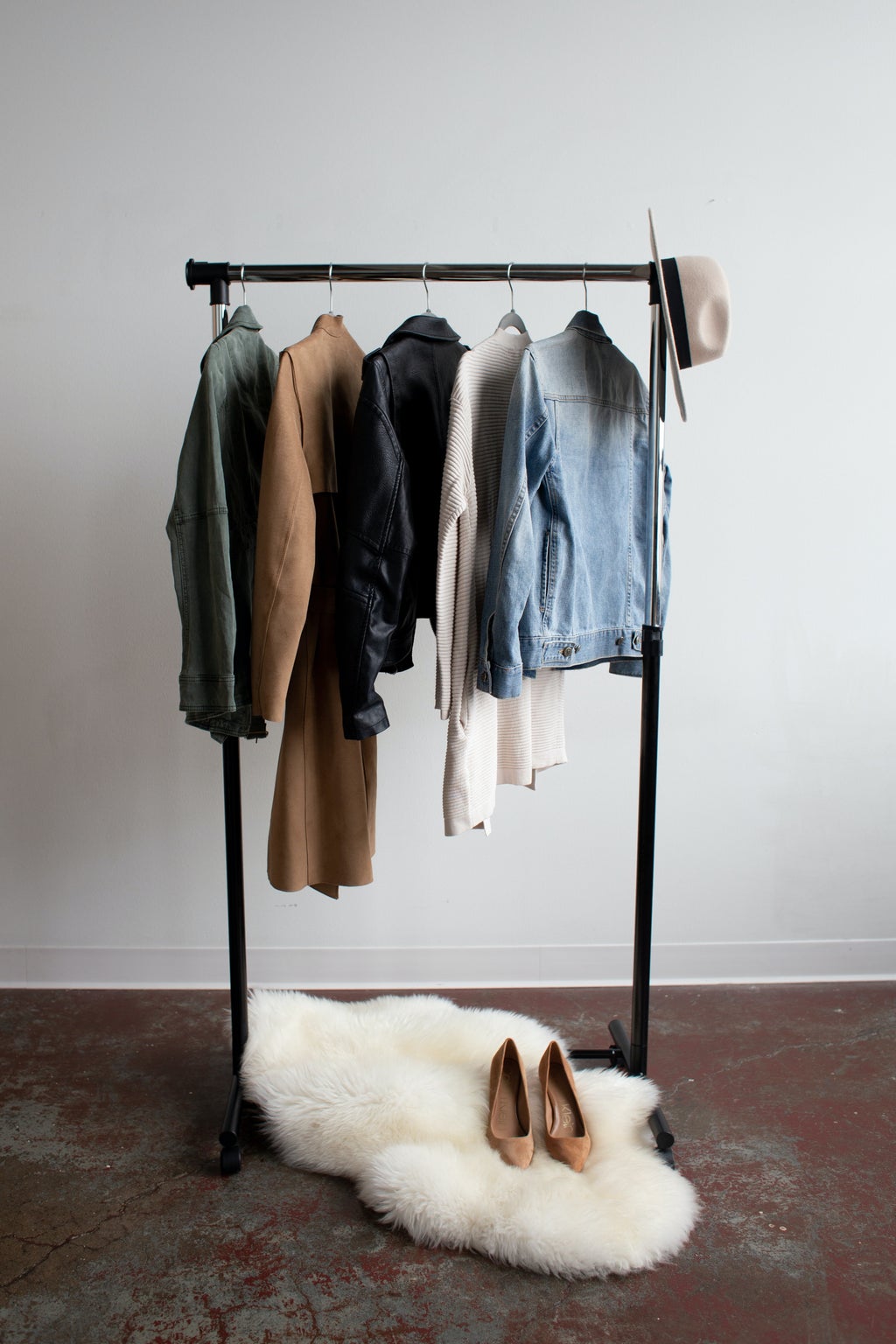 I try to refrain from shopping based on somewhat arbitrary factors such as color and pattern, but sometimes it's fun to make predictions! For colors, I think energetic tones such as orange, magenta, emerald green, and cerulean blue will be big in the upcoming seasons, but that more ominous shades are also here to stay. I think (and hope!) bold 60's style and silhouettes will strut the streets this summer while androgynous fashion will also rise further in popularity.
I think these items are timeless, comfortable, and super versatile which is so important when sustainably adding to your wardrobe. If anything, I hope you feel inspired to craft a closet that makes you feel joyful, confident, and truly YOU!