As the semester quickly comes to a close, many are looking ahead to a break from a very stressful year. After juggling remote learning in the face of a pandemic and all of the in-betweens that came with it, we all deserve a few months to unwind in light of these hardships. As summer is on the horizon, one of the essentials for the summer months is a playlist for those trips to the beach, ice cream runs, hikes, road trips – you name it. Here are five songs I've had on repeat lately that will for sure be songs of the summer for me.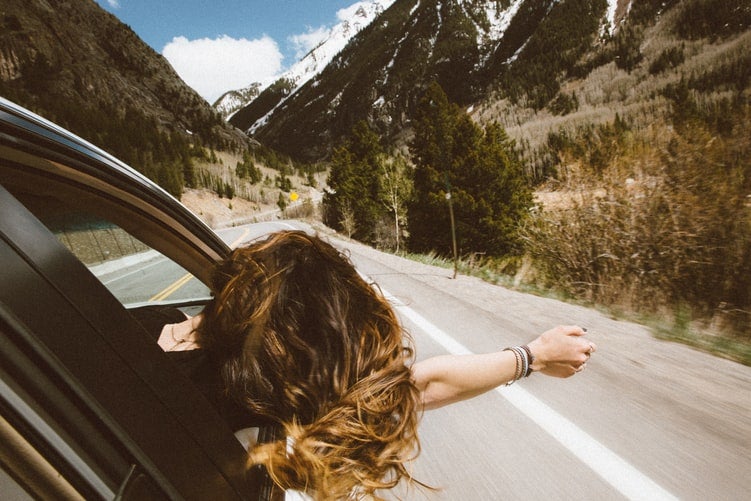 "Now I'm It" by HAIM

We cannot be friends

Cannot pretend

That it makes sense

'Cause now I'm in it

But I've been trying to find my way back for a minute

In this song off of their third album, Women In Music Pt III, this upbeat song has been interpreted to have multiple meanings. Many have speculated these lyrics are about a relationship that someone has fallen back into – matching up with the lyrics seen here.

However, HAIM has explained that this song is about mental health and the struggle between yourself and your mind, saying this song was written after their second world tour and the toll that it would sometimes take. Regardless, the upbeat pulsating guitar and unique rhythm of the song will have this song make its way on your repeat playlist in no time.

"In Bloom" by Anna Vaus

I feel it all-all beginning

This broken hеart in my chest, I feel it beating again

I think I'm finally in, I'm in bloom

"In Bloom," one of the first works of Anna Vaus's career, encompasses all the feel-good emotions of hope, joy, and love that come with finding yourself after a breakup. Putting aside the sheer self-acceptance and happiness radiated in these lyrics – which will definitely make you want to smile and drive around singing the words to this with the windows down – the magic blend of instruments on this track can make even the worst days turn around.

"That's When" by Taylor Swift (feat. Keith Urban)

You said, "Honestly when you were gone did you ever think of me?"

And I said "That's when, when I woke up in the morning

That's when, it was sunny or storming, laughing when I was crying

And that's when, you were waiting at the front gate

That's when, when I saw your face

You let me in, and baby, that's when"

Now, I'd be lying if I said I haven't been anticipating Taylor Swift's re-records like any other fan of hers. Along with her re-records, I was also eager to hear the songs on each record from the vault (songs written in that era that have never been released) debut as well. And, as always, Swift did not disappoint. On this vault track, "That's When (Taylor's Version) (From the Vault)," Swift collaborates with country singer Keith Urban to narrate the reconciliation of a relationship after each having taken time to themselves. The sweet annotations behind the song describe someone telling their partner they need some space, and in asking when they can come back, the other lists a plethora of situations, essentially meaning that they can come back any time. Since its release, this heartwarming song has definitely made its way up my list of favorite songs by Swift.

"Kiss Me More" by Doja Cat (feat. SZA)

Can you kiss me more?

We're so young, boy, we ain't got nothin' to lose, uh-oh

It's just principle

Baby, hold me 'cause I like the way you move

Doja Cat's most recent single, "Kiss Me More," from her upcoming album is already showing to be a summer beach playlist staple, debuting at No. 7 on the Billboard hot 100. This track emanates bright, catchy pop, and is a collaboration fans have been long awaiting. I have not taken this one off repeat for the last couple of days, if I'm being honest. In addition to the uplifting composition of this track, this piece is about stating what you want from your partner and being true to yourself. Through Doja Cat's lyrics, the singer knows what she's worth and is going after what she wants, which is the kind of energy we could all use in our lives. 

"Smile" by Katy Perry

Every day, Groundhog Day, goin' through motions felt so fake

But every tear has been a lesson, rejection can be God's protection

Long hard road to get that redemption but no shortcuts to a blessin'

Yeah I'm thankful, scratch that, baby, I'm grateful

Gotta say it's really been a while but not I got back that smile

As a single off of Katy Perry's latest album, "Smile" is the summer anthem we all need after the long winded year the world has gone through. Throughout the song, Perry talks about the failures and rejection she had to endure before she "got back that smile." The lyrics listed above paint a picture that many of us can empathize with as of late. However, Perry inspires and shows how she found herself again after all the adversaries she faced and came out stronger for it.
Whether it's by the ocean or on a warm summer day driving with the windows down, these songs will surely be on my summer playlists for every occasion. Looking for more recommendations? Check out our Spotify with additional music suggestions here!