Dorms. On move-in day, you walk into a bare room with nothing but a bed, desk, and a dresser. To start fresh for the new school year, you will want to make your room unique to you. Here are some tips and tricks to transform your boring dorm room into a space you can proudly call home. 
1. Maximize your space
Dorms tend to bed small and cramped, especially if you have a roommate or two. When decorating and setting up your room, think about maximizing your space. Lofting your bed will create room for lots of room storage. Depending on the height of your lofted bed, you could fit tub storage, cube organizers, dressers, and more. If your university does not loft beds for you, bed risers are an easy and cheap option. In a room with one or more roommates, bunking the beds is a great option if it is possible.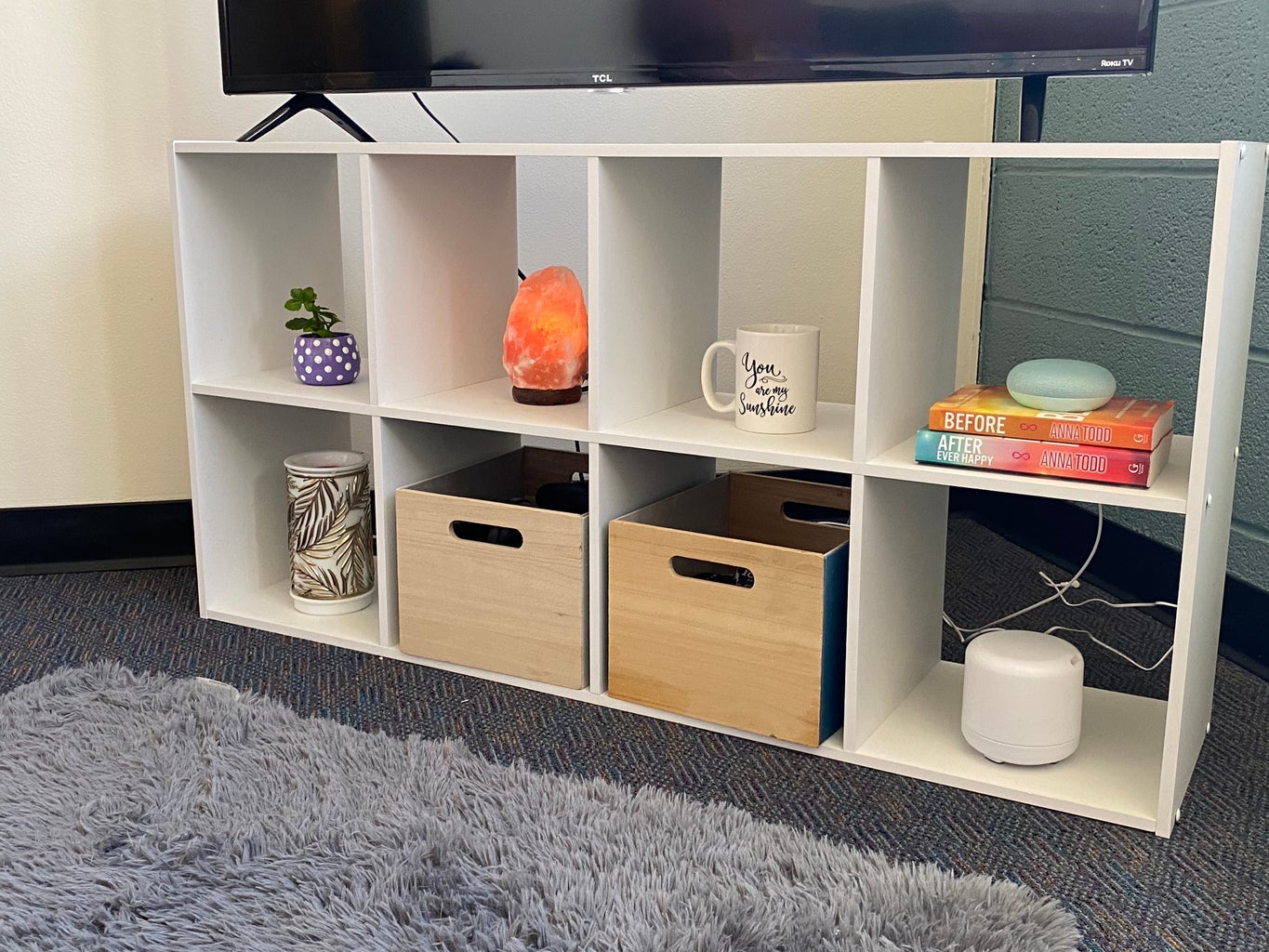 Cube organizers are a great way to store anything and everything that you can think of while also looking nice. Cube organizers can also double as a way to display decor that can't go on the walls. If you need both storage and display space, why not do both? Storage carts are another option for more storage, but unlike cube organizers, they are easy to move around. If you are looking for storage with more uses, ottomans are a great option. You can store anything on the inside while it looks cute and cozy on the outside. Other than storage, ottomans are great for extra seating, a step to prop yourself in your lofted bed, or just to kick your feet up.
2. Brighten up your space 
A dark room can make you feel cramped and tired. Oftentimes, the one light in a dorm room just doesn't cut it. To brighten up your desk area for studying or zoom classes, a desk lamp is a great option. Fairy lights or LEDs are great for brightening up your room when you just want a soft light while relaxing after a long day of studying. 
3. Create a cozy environment
Your dorm room should be a place where you can feel relaxed after a long day of studying. Adding pillows, decorative and functional, makes a room feel and look comfortable. Adding a throw blanket on your bed will do the same thing. Dorm rooms whether they are hardwood or have that dingy dark carpet need a rug. Adding a fluffy rug to match your aesthetic can tie your room together while making it look cozier than before.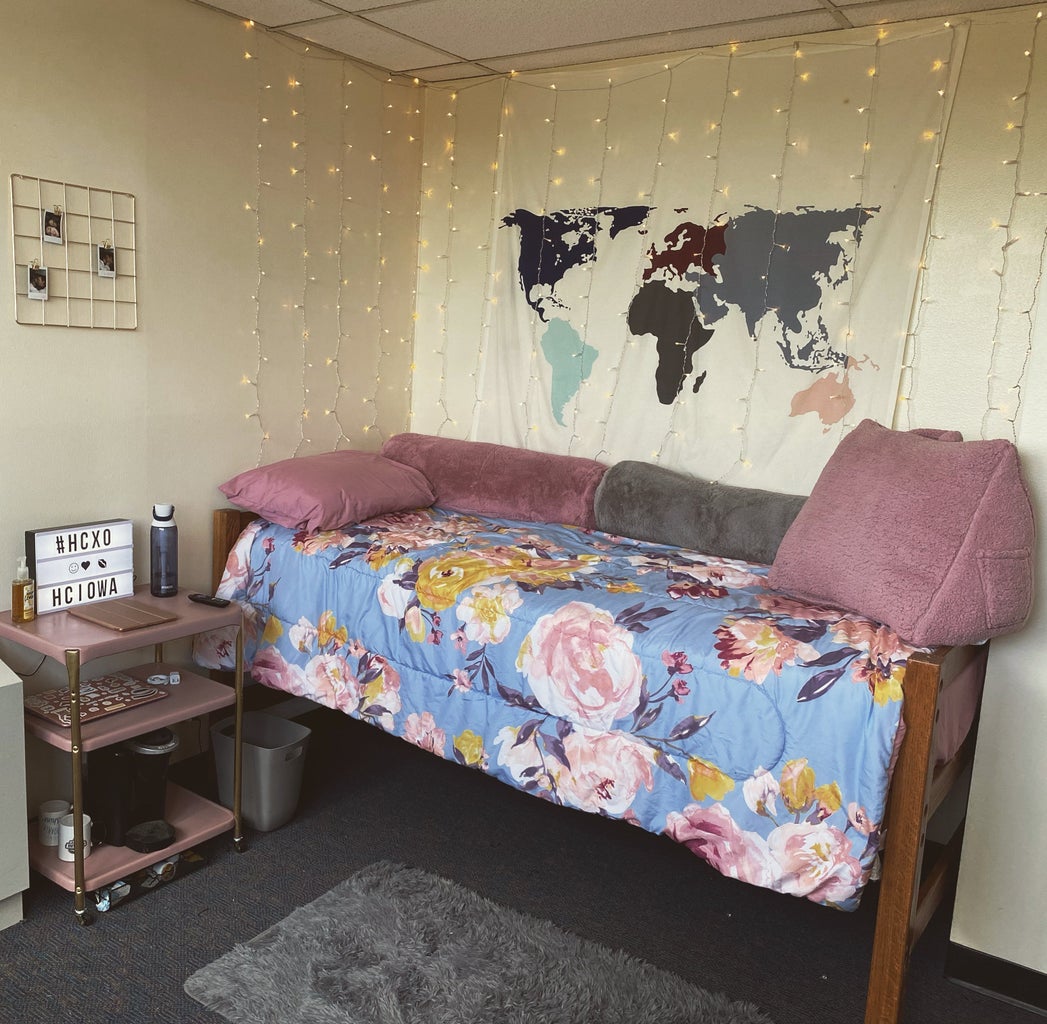 4. Smell good, feel good
Sometimes dorms just do not smell good and candles are oftentimes not allowed. Wax melts are a great way to go. You have tons of scents you can choose from and it can be a cute display on your desk. If wax melts are not an option for you, oil diffusers are also great! There are also so many oils and blends to choose from. Some can even help with headaches, anxiety, sleep, focusing, and more.
5. Personalize the space to you
Your dorm room should feel like it is yours and not just a space you are renting out for one year. A great way to personalize your room to you and your style and tastes is by putting up wall decor. Wall decor adds your style while saving space. Tapestries are a great piece to hang up because it takes up a large space, so less wall decor pieces are necessary to fill up your walls. Too much blank wall space can make your room boring and feel less like home. Plants are another great way to personalize your space to you while bringing life into your environment.