To students everywhere, coffee represents a pick-me-up before early morning classes and the boost of energy to push through late-night homework or studying. Regarding the environment, these coffee runs are often the opposite of a daily energizer, rather a major source of pollution and resource waste. The Iowa City campus is littered with coffee shops, but also with the coffee shops' waste. On average, it takes a Starbuck's cup over 20 years to biodegrade and a Starbuck's straw over 200 years. The unnecessary expenses to the environment, single-use plastics from coffee shops, are contributing to a lack of sustainability on campus. As a University of Iowa student looking to live a more sustainable life, here are a few of the most eco-friendly coffee shops on campus that will fill your java-cravings guilt-free!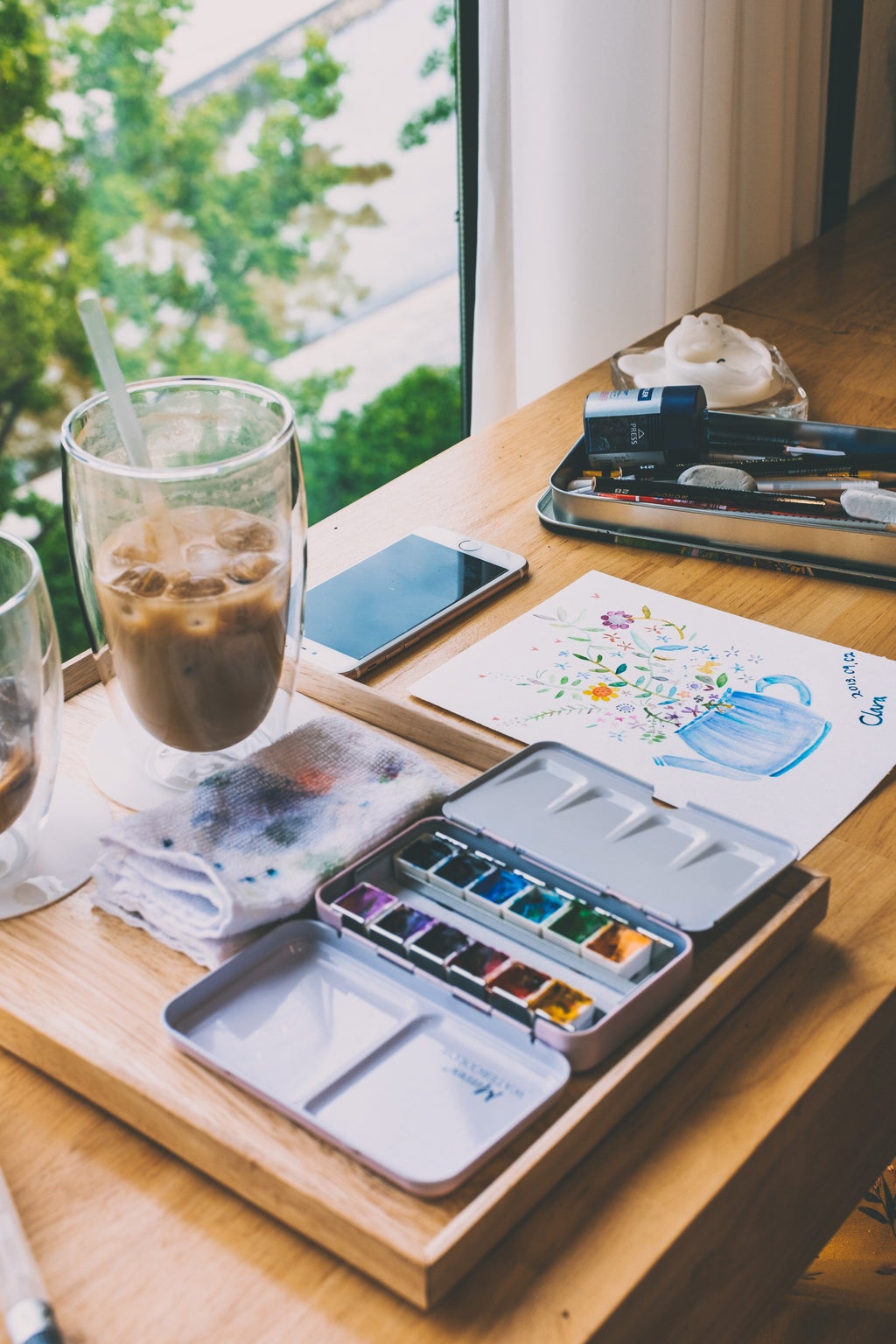 Get Fresh
Get Fresh, located 109 Iowa Ave, is one of the most green businesses on campus. It offers not only various coffee beverages, but cold brew, cold-pressed juices, smoothies, açaí bowls, salads, soups, fruit bowls and much more. Unlike big brand coffee chains such as Starbucks and Dunkin' Donuts, Get Fresh uses all compostable products. Every straw, cup, bowl, spoon, fork, and napkin are recyclable and biodegradable. Waste such as spoiled fruit, eggshells, fruit peels and more are composted at Get Fresh too!
When visiting Get Fresh, employee Emma Parker, explained some of the other sustainable practices put in place by the business such their dedication to environment well-being through supporting local producers. The greater part of Get Fresh products such as the fruit and vegetables used are from local farmers, ensuing organic products but also sustainable practices.
"We also have a bottle return policy. If you bring in bottles, you can get money back," said Emma Parker. This return policy encourages and incentivizes locals to recycle and be more aware of their environmental impacts.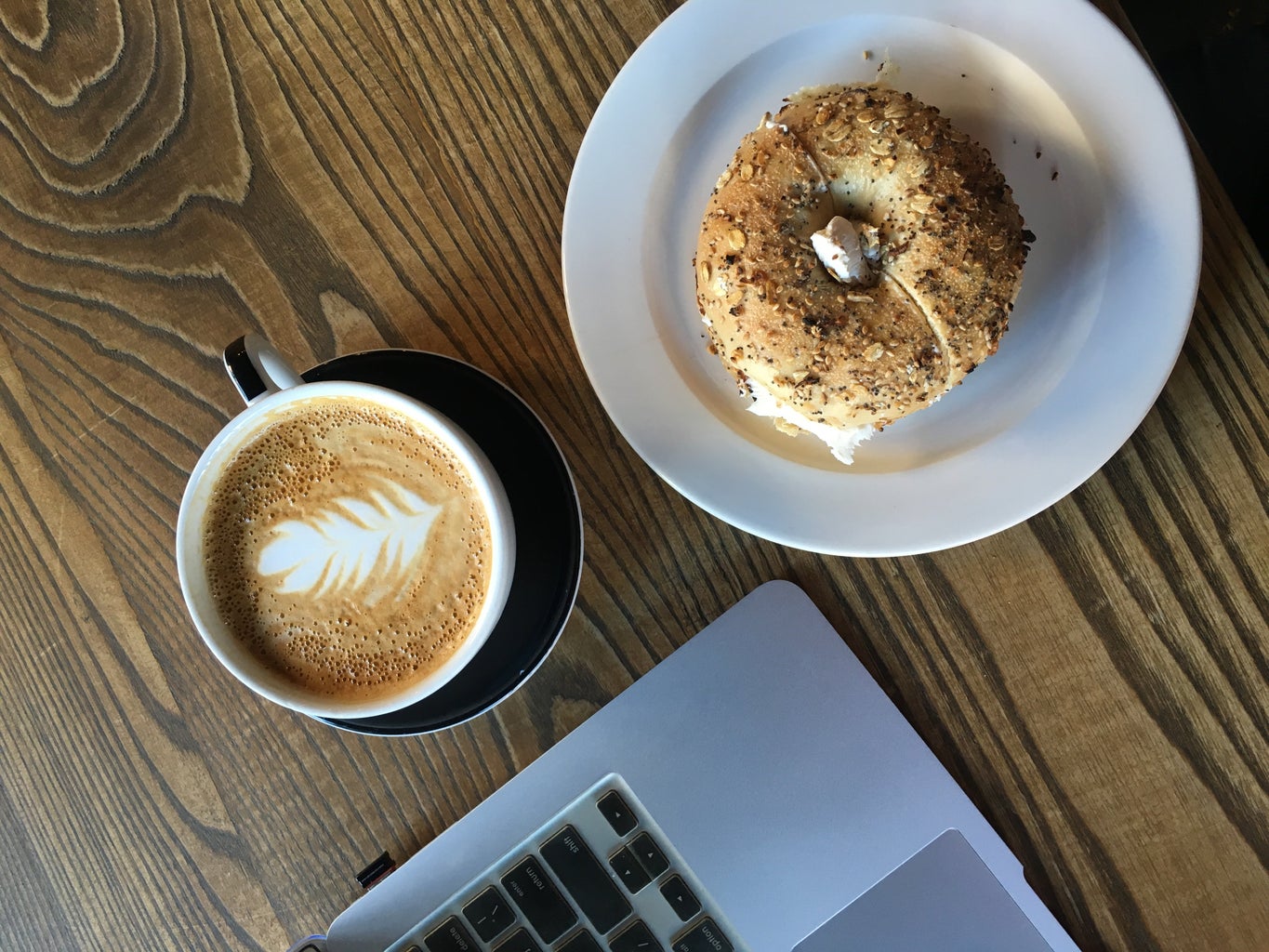 Encounter Café
The Encounter Café is a Mennonite-owned café located at 376 S Clinton Street. This downtown Iowa City café is popular for its numerous coffee beverages, breakfast plates, fresh smoothies, paninis, wraps, baked goods, and its sustainable practices. The Encounter Café uses a majority of locally grown ingredients in their dishes and can back up this claim. Catering to the coffee lovers of Iowa City, the Encounter Café's coffee is brewed from fair trade beans roasted by Capanna's of North Liberty, which is just under a 20-minute drive from the café.
Worldwide coffee production contributes to clearing land, deforestation, habitat destruction, pesticide use, pollution, and many more negative impacts to the Earth. In buying locally sourced coffee beans, the Encounter Café is reducing the harmful effects of the coffee industry. They are also proud to say that their egg dishes are derived from free range farming, specifically the Farmer's Hen House of Kalona. The House of Kalona also supplies the Encounter Café with organic whole milk and 2% milk. When dining or just stopping in for a coffee at the Encounter Café, you are guaranteed fresh, organic products, focused on sustainability.