National Women's History Month: A Tribute to Some Fearless Females
Welcome to March ladies - it is literally our month! March is National Women's History month and even this month was earned by our female predecessors. The journey began in 1981 when Congress passed Pub. L. 97-28 which requested that the President authorize a National Women's History Week beginning on March 7th. Six years later, the National Women's History Project in 1987 petitioned Congress to designate the whole month to being National Women's History Month, because (duh) one week is simply not enough time to acknowledge these women who literally changed the course of history. 
With that, Congress passed additional legislation between 1988 and 1994 designating March as National Women's History Month. Yay! This article is dedicated to all of the amazing women out there because we are all impacting someone's history in some way! 
This article is also dedicated to all of the amazing women in our history who have broken from the mold, took chances, stayed strong and gotten us to where we are today! From the STEM fields to philosophy, to earning us the right to VOTE, we have a lot of women in history to recognize and thank! While I can't possibly thank every woman, who has made an impact on this world, here is my thank you to all women because we are amazing.
But I am going to use this article as an opportunity highlight some of the movers and shakers throughout our history. First, I want to talk about 10 amazing women in the United States history books that if you don't already know, great because they're here in this article! :)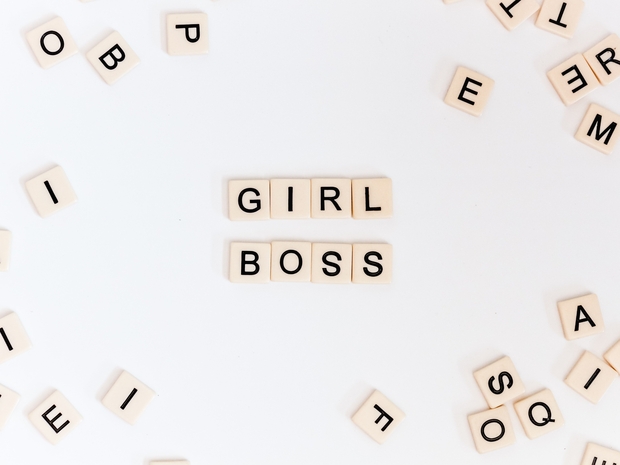 10 Inspiring Women Who Changed United States History 
Susan B. Anthony: For all my ladies out there getting ready to vote in this upcoming election, Susan B. Anthony is a huge reason that we have this right today. A suffragette and social reformer from Massachusetts, Anthony and Elizabeth Cady Stanton founded five women's suffrage organizations and traveled across the country giving speeches for women's rights. Anthony was arrested in 1872 for trying to vote in Rochester, New York. Six years later in 1878 they introduced what was then called the Susan B. Anthony Amendment to Congress, which we now know as the Nineteenth Amendment and gives women the right to vote! 
Clara Barton: Clara Barton was also born in Massachusetts and worked as a nurse in the Civil War and later on a teacher. Barton was a humanitarian through and through and founded the American Red Cross in 1881, an organization that provides disaster relief, emergency assistance, and has been saving lives for over a century!
Nellie Bly: Not only was Nellie Bly a journalist, but she founded what we now know as investigative journalism! Bly went undercover, by posing as mentally insane, into a mental institution and wrote and exposé. Her work later led to a grand jury investigation into the institution in New York and increased funding for the Department of Public Charities and Corrections. Bly is also known for her trip traveling around the world in 72 days!
Rosa Parks: Most widely known for her role in the Civil Rights movement and her role in the Montgomery Bus Boycott, the United States Congress deemed her "the first lady of Civil Rights." Parks' outright defiance and putting herself out on the line to fight for freedom for everyone exemplified her belief that some things are just bigger than a single person. Rosa Parks was an amazing figure in the Civil Rights movement, yes, but also just an incredibly selfless woman.
Amelia Earhart: Earhart broke countless records, notably being the first female aviator to fly solo across the Atlantic Ocean. In addition to her achievements in the air, Earhart was also a visiting faculty member at Purdue University as an advisor in aeronautics engineering and was a staunch supporter of the Equal Rights Amendment!  
Grace Hopper: In short, she was a bad ass. Hopper was a rear admiral in the United States Navy and a computer scientist. She was one of the first programmers of the Harvard Mark I computer, she was instrumental in the development of linkers, COBOL, and so much more! Before she entered into the Navy, she had already received her Ph.D. in mathematics from Yale University- no big deal! 
Harriet Tubman: Tubman was born into slavery in Maryland in 1822 and spent her life working to abolish slavery. Tubman escaped from slavery in 1849 but immediately turned around, went back to Maryland and rescued her family. Tubman made roughly 13 trips and saved approximately 70 enslaved people. She was also a spy during the Civil War for the Union Army! In her later years, Tubman was also an activist in the women's suffrage movement. 
Sandra Day O'Connor: Was the first ever woman appointed to the Supreme Court of the United States! Since its birth in 1789, the Supreme Court has only had four female justices: O'Connor, Sonya Sotomayor, Ruth Bader Ginsberg (RBG!!!), and Elena Kagan. O'Connor is now retired from the bench but opened the door and set the bar (haha get it, like the bar exam), for women everywhere! 
Sojourner Truth: Born as Isabella Baumfree, Truth escaped slavery in 1826 with her infant daughter. In 1828, Truth went to court to recover her son and was the first black woman to ever win such a case against a white man! Truth changed her name because she believed God had called her to the countryside to "testify the hope that was in her." She was active during the Civil War recruiting troops for the Union Army and gave her most famous speech in Akron, Ohio known as the "Ain't I a Woman?" speech. 
Sally Ride: The first ever woman in SPACE! Ride was an astronaut and a physicist who joined NASA in 1978. Not only was she the first woman in space, but to this day remains the youngest person ever in space at the age of 32! After leaving NASA, ride worked at Stanford University's Center for International Security and Arms Control and then as a Professor of physics at the University of California, San Diego. 
Though I only mentioned 10, there are countless women who have changed the course of history and there will be endless more women working to make our world better every day of every month, not just March! Today, thank your mom's because they're great and they made you, giving you the opportunity to change history. Tell your sisters you love them. Grab a glass of wine with your girlfriends and talk about how you are going to change the world -because you are! Happy Women's History Month!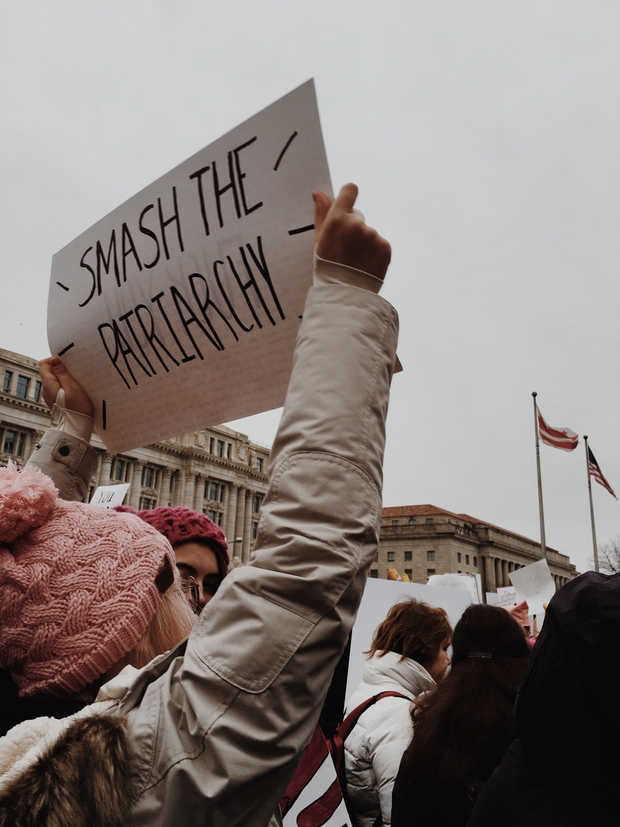 Image: 1, 2