I Turned 21 in a Pandemic: How I Celebrated
Turning 21 in the middle of a pandemic is certainly not ideal for anyone, especially for me. I have been looking forward to this day forever, just like every other 21 year old. But I LOVE my birthday a truly obnoxious amount, I always have. Before the pandemic even started, this year had been hard enough and my birthday was the one day I was looking forward to. 
I had it all planned out. My parents and their friends all had the day off work because it was Good Friday and I had a Facebook event planned for them and all of my friends - I called it "Black out for Jesus," because of the day it fell on. We were going to do pitchers at Spoco and bottle service at Summit to celebrate finally being legal. Obviously that couldn't happen. 
I fully intended to spend my day wallowing in my self pity, but my family and friends had other intentions. The morning of my birthday I woke up and was led downstairs by my mom and dad who had created a fake DMV in our basement. My mom even had a nametag on that said Karen and she made me a "new license" with a laminator.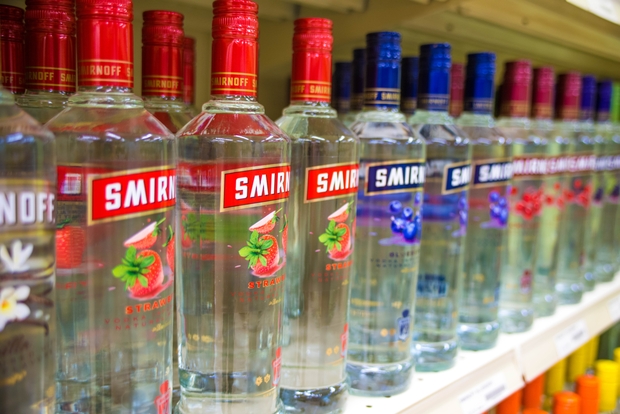 It was really funny and thoughtful of them to do that, but I didn't think they had anything else up their sleeve. The only plans I had that day were to drive into the suburbs with my mom and go to Binnys (this giant liquor store.) We wore our masks and gloves and spent an hour filling our cart with all different kinds of Booze. Some of my favorite things we bought were, hibiscus ciders, TacoCat sour beer, and lilbuddy baby beers. My mom made the cashier ID me and embarrassingly took a picture to commemorate the moment. 
The best part of the day came after we got home though. My mom had told me that my uncle was coming over for a drink in the driveway and I should get ready; however, I figured it was just my uncle so I would stay in my pajamas looking homeless. That was a WRONG move on my part. 
My parents had organized a driveway bar crawl with all of their friends for me. Now you might be thinking, hanging out with your parents friends on your 21st? That sounds not awesome. But for me it was. My parents had me at 22 and I spent most of my life growing up with these people, so there was no one else I would've wanted to celebrate with.
Every 30 minutes a new set of friends drove into the driveway with signs that had all of my favorite Iowa City and hometown bars written on them. Each of them had a different shot or drink for me, from margaritas to vegas bombs. My best friends were even able to surprise me and stay for my birthday, which made it feel like it was really my birthday.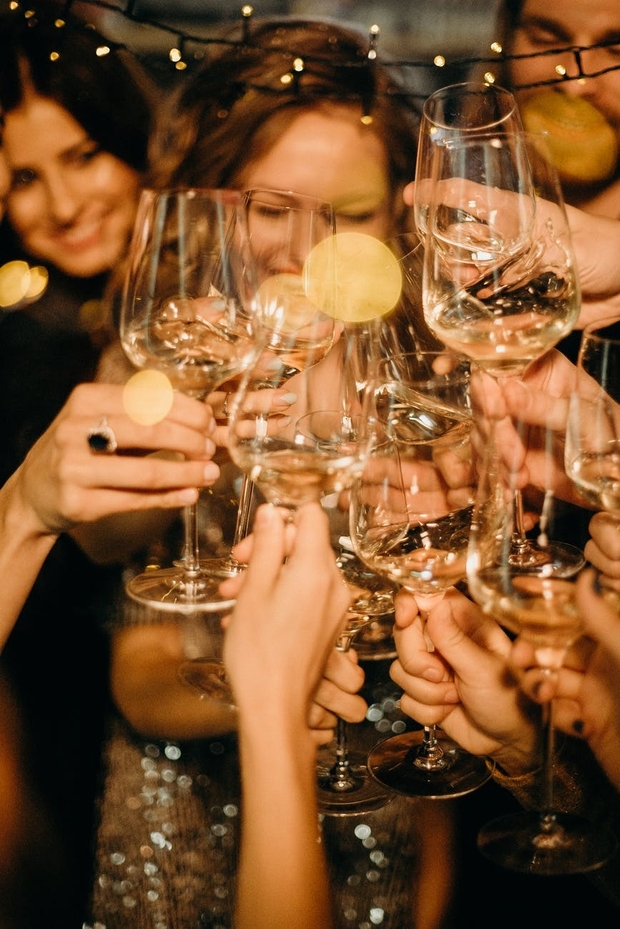 After the driveway crawl, my friends planned a very SOCIALLY DISTANT bonfire for me, where we drank drinks and laughed and felt like everything was normal for a few hours. 
The amount of love that I was shown that day and the amount of effort that my people spent into making sure I had a great day literally brought me to tears. It wasn't the way I imagined turning 21, but it was more than I could have hoped for. I'm taking all of that love and channeling it into this next year. After the corona passes, I will celebrate at Spoco and the Cave and everywhere else that I can, but for now I'm just happy to be surrounded by people who love me (and alcohol.)
If you want to see some really fun pictures from the day with even better captions, check out my Insta here - @Paytenmarie