How to Have the Best Friendsgiving
As Thanksgiving break approaches college campuses all across the nation, students are excited to spend quality time away from their books and with their families. Not only is Thanksgiving break a great time to recharge at home with the fam, but also a time to appreciate those who get you through the week on campus—that's right, I'm talking about Friendsgiving! 
We all know that college dorm rooms and apartments can be far from home and sometimes anything but homie, but with these tips below you can have the best Friendsgiving one could dream of while before giving finals week one last hurrah! 
The Décor 
For a Friendsgiving one does not dine but dines in style. 
Tiny Fake Pumpkins, it's way too cold for real ones right now
Twinkle lights from Amazon, you can prime it with the fake candles! 
Assorted bean bag chairs your friends own
Fake candles, as your apartment complex certainly does not allow real ones
Plenty of reusable glasses for drinking, skip the plastic, save a turtle this holiday 
The Food
I recommend a potluck style Friendsgiving, sharing is caring, and yes, I am the friend who can't cook.
Miniature Ham Sliders 
Green Bean Casserole
Sweet Potato Casserole 
Roasted Brussel Sprouts 
Baked Asparagus
Vegetarian Stuffing
Butternut Squash Soup
Buffalo Cauliflower 
A Lot of Potatoes (Mashed, scalloped, roasted, French-fried)
Veggie tray- I got this one!
To find even more Friendsgiving recipe ideas, check out this pinterest board! 
The Dessert
Because, frankly, it should have its own section. 
Pumpkin Pie
Blackberry Cobbler
Apple Pie
Caramel Brownies
Brown Sugar Maple Cookies 
The Games
It's not a party without some friendly competition!
Cards Against Humanity- a party game where using fill-in-the-blank statements with sometimes risque words and phrases.
Smart A** - a trivia board game with questions about geography, famous people, and objects where knowing the right stuff gets you winning the title of Smart A**.
Catch Phrase- a word guessing game, where you try to get family and friends to guess the word you describe without actually saying it. 
Trivial Pursuit- another trivia board game where knowing random stuff about popular culture comes in handy!
Euchre- a trick-taking card game trying to win trumps of suits, if you're in Iowa, like me, everyone around you will likely know how to play it. 
The Cocktails 
To make the above category a little more fun ~if you're of legal age~
Pumpkin Spice Mules
Apple Cider Mimosas
Whiskey Cranberry Slushie 
Pumpkin Pie Martini
Apple Crisp Punch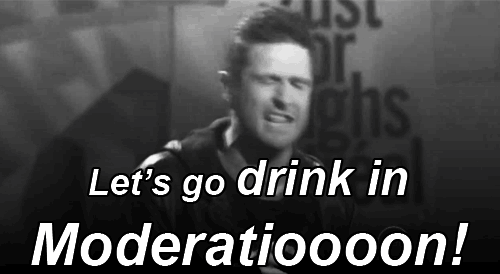 And finally, The People
You can literally forget everything else listed above because all you really need are your friends. Friendsgiving is a great time to show your friends your impressive turkey-shaped veggie tray, or that you learned how to bake a pie over the summer when they were all gone, but there is nothing more vital to a Friendsgiving celebration than surrounding yourself with the people who become your second family. So, here's to my friends, my future friends, you, your friends, and my veggie tray- Happy Friendsgiving!