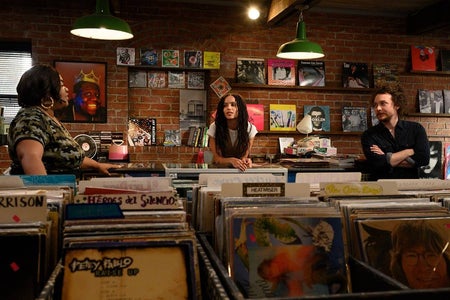 https://www.sfexaminer.com/
High Fidelity Provides the Social Norm Breaking Remake We All Need
If, like me, you're binging outrageous amounts of tv between doing school work. Look no further for your next Hulu adventure: High Fidelity. 
High Fidelity, a remake of a 2000s film with the same title and based on the 1995 novel, tells the story of Robyn Brooks. Robyn owns a record store alongside her friends Cherise and Simon.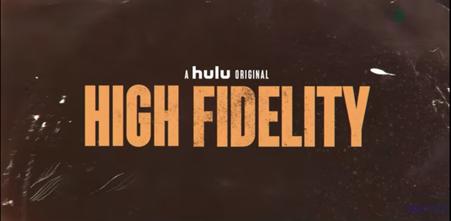 Wikipedia
Almost 30, Robyn still feels very lost after a recent breakup with her fiancee, Mac who moved to England. The show is simultaneously messy and intriguing. The show revolves around music and Robyn's taste in it. In playlist fashion, the first episode details Robyn's top five heartbreaks: Clark from 7th grade, Kat the self-indulgent model, Simon who works with her and turned out to be gay, Justin the comedian, and Mac. 
High Fidelity's first season is 10 episodes of chaos that draws you in and doesn't let you go. The show does a stellar job at making Robyn a gritty, can't allow herself to be loved the way she wants, kind of selfish character. She likes her whiskey neat, her music on vinyl, and her cigarette habit she can't kick. She spends an episode obsessing over Mac's new girlfriend, Lily. She's everything cinema allows men to be, and maybe a little more. The show, depicted as a rom-com released on Valentine's day, isn't pretty like other romantic comedies.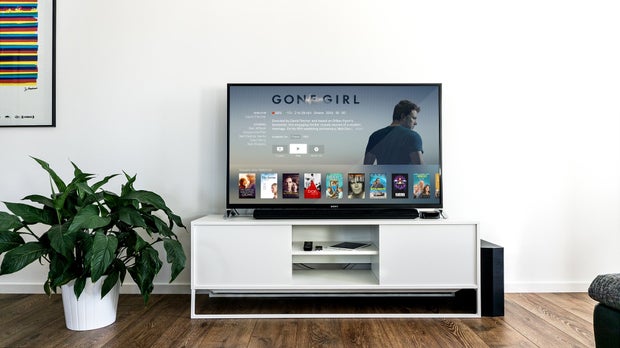 Jens Kreuter
Robyn takes a deep dive into her past relationships to figure out why she's still single. Through this journey, she meets a few "distractions" along the way, Clyde and Liam. Clyde is infatuated with her from their first date at her favorite bar, and the night he sleeps at her apartment. She assumes it's a one night stand until he returns the next day, saying his car got towed. Liam is a musician, soon discovered to be much younger than Rob, but serves as a piece of freedom for her. She goes through her top five heartbreaks in an attempt to solve the mystery. It's as messy and painful as you can imagine it would be - to call up every messy love you've ever had. 
If you're searching for a tv show that provides a world to get lost in, High Fidelity has you covered. The (absolutely beautiful, all of them) actors are spectacular. Each character provides an important piece to the puzzle of the show. There's humor, lots of whiskey consumption, and a great soundtrack. It's raw, it's chaotic, it's not your typical rom-com. It's a great escape from our current reality. (Zoe Kravitz sports incredible outfits, if you need any further convincing.)