Commencement Canceled: An Open Letter From a Heartbroken Senior
My parents had arranged where they would be staying graduation weekend. We'd discussed when they would get to Iowa City, what time they would get to Carver Hawkeye Arena to save seats, and where we'd go out to eat afterwards to celebrate. I'd imagined myself countless times hearing my name read out in Carver, blushing at my family's obnoxiously loud cheers, and taking celebratory photos on the Old Capitol steps. I'd even had an Instagram caption picked out for my graduation post.
Now, none of that will happen.
On Wednesday, March 18, the University of Iowa announced that the rest of the spring semester would continue online in light of the coronavirus pandemic. They also announced that spring commencement ceremonies would be canceled. Soon the two other large state schools - Iowa State and the University of Northern Iowa – followed suit.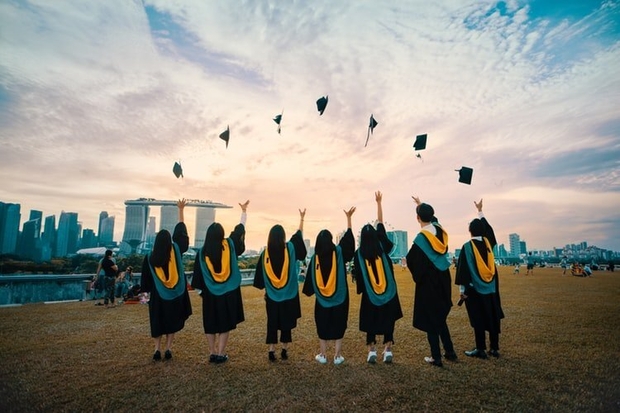 Before I go on, I want to make it clear that I know this is a necessary precaution. If they had not canceled commencement, people would've claimed the university wasn't doing enough, or was putting students and their families in danger (rightly so). But that doesn't mean the news isn't heartbreaking for seniors everywhere. 
"But you'll still get your diploma in the mail!"
Please, please, please don't say this to a senior. I know we still technically graduate and receive our degree. But that's not the point.
The point is to be recognized for your accomplishment and to celebrate publicly with your family, friends, and fellow Hawkeyes. It's a time to applaud yourself for the 4+ years of hard work and the thousands of dollars you invested in yourself and your future. It's more than just a recognition ceremony – it's a send-off into the "real world" and official adulthood, one last hurrah before it's time to sink or swim outside of academia.
I know the university is trying to find alternative ways to recognize the graduating seniors, and I appreciate their efforts. But no matter what solution they come up with, it won't be the same as hearing my name read out in Carver Hawkeye Arena and walking across that stage in my black robe to shake hands and receive my diploma. I know hundreds of my fellow seniors feel the same.
My heart breaks for the first-gen students, for whom commencement would've marked a hugely proud milestone for their entire family. My heart hurts for those who have to return home for the rest of the semester, unable to spend their last few weeks of college with their friends. My heart especially hurts for the seniors, who left for spring break not knowing this was goodbye for good.
Senior year is filled with lasts – we just didn't know we were living our lasts until they were over. Last time hanging out on the Pentacrest and studying. Last time hitting the bars downtown with our friends. Last time sitting in a classroom (ever, for those of us who don't plan to continue on to grad or medical school).
I know there are far worse things to lose to the pandemic. I know there are people out there every day losing loved ones to this virus. But while reminding yourself to be grateful for what you still have, it's okay to be sad about what you are missing.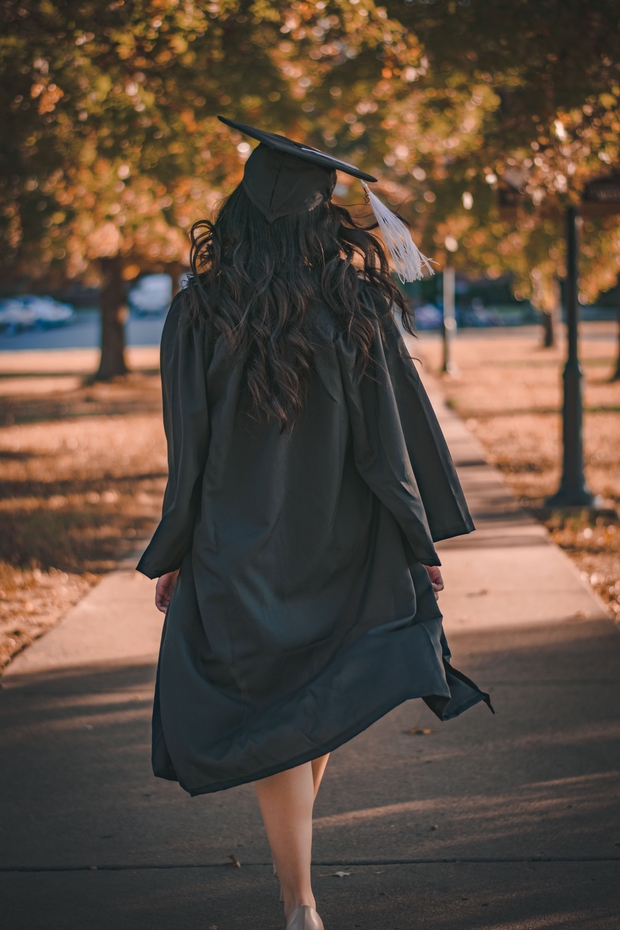 For many of us, the sadness doesn't end with graduation. Life after graduation suddenly looks ten times scarier. Job and internship offers are getting canceled right and left. My fellow seniors and I now not only don't get recognized for the end of our schooling, but are graduating in the middle of a near-recession. When all of this finally dies down, businesses will be hurting from months of being closed – not exactly a prime state for being able to afford to hire more employees.
Someday, my kids will learn about this pandemic in history class, and I'll reminisce with them about how that was the reason I never got to walk at my college graduation. I'll be there to tell them how society shut down in the name of trying to stop this pandemic and save lives, and they'll think I'm old for being alive when this all happened. But for now, it's our surreal, necessary, absolutely shitty reality.
And for those of who you couldn't care less about missing graduation, that's fine. To you, this may seem a tad dramatic. But walking at your college graduation is a once-in-a-lifetime moment, one that we won't ever get to live. So please don't look down upon those who are disappointed, simply because we care.
They always say that life is what happens while you're making plans, but nobody could've planned for this. If you know a college senior, send them some love. But more importantly, remember to still recognize and celebrate them (safely, of course) come May. Pandemic or no, countless hours of hard work (and probably a fair number of mental breakdowns) went into earning that slip of paper. And that's an accomplishment that no virus can take away.