The 5 Best First Date Spots in Iowa City
Let's be real: a first date can be nerve-racking for a million reasons. What should I wear? Do we meet there, or should one of us pick the other up? What do we talk about? How do I politely insist on splitting the bill?? What if I'm being catfished and they look nothing like their Tinder profile???
For me, though, the most unsettling part of a first date is the very first step: deciding where to go. Making decisions STRESSES me out. I hate being the one to choose plans, even if it's just for me and my friends. So when someone asks me where I want to go on a first date, I shift into instant panic mode. What should we do? What do they like to do? What do I like to do?? Who am I??? 
To take the same pressure off you, we've made a list of the best places to go on a first date in Iowa City. From adventurous to romantic, we've got you covered, in order from most to least expensive.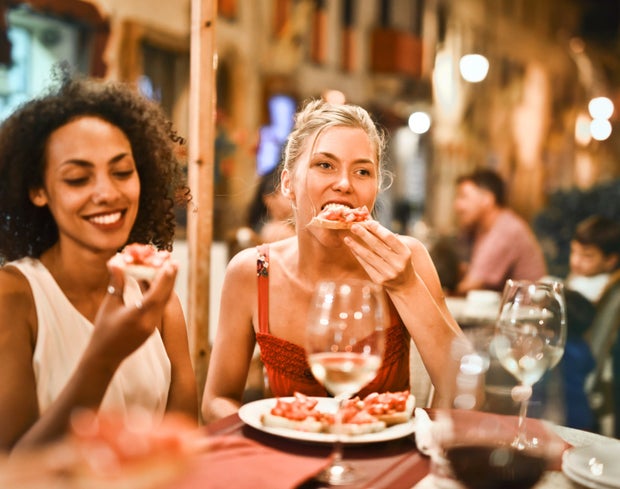 Pexels / Adrienn
1. Basta or St. Burch Tavern - $$$
I combined these two restaurants because they're very similar in terms of price and formality. They're both a little more "official" – a sit-down dinner that probably requires a reservation if it's a Friday or Saturday night, but also great for a typical wine-and-dine date. (Google gave them a $$ rating, but I added an extra $ to account for a college student's budget).
2. Hatchet Jack's - $$
This one's a little (just kidding, a lot) different than a sit-down meal. It's perfect if you want a bit of thrill –as long as you trust the other person not to accidentally injure you or themselves, of course. Plus nothing releases school-related stress quite like throwing a miniature axe at a wall. Who said date night can't be a little dangerous?
            Bonus tip: There's a 25% student discount on Wednesdays if you want to save that $$.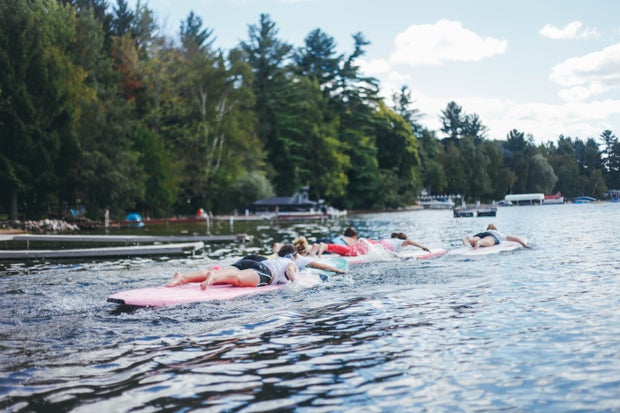 Kayla Bacon / Her Campus
3. Lake Macbride - $
Kayaking, canoeing, hiking, paddle boating, picnicking – the opportunities are endless. This is great for the adventurous, outdoorsy couple… not to mention cute AF. Plus, both you and your partner can get your daily workout in while on a date. Multitasking at its finest!
4. Bowling at Colonial Lanes - $
If you're looking for some low-cost fun, bowling (and mini golf!) has your back. It's also perfect for a good laugh if your bowling skills are subpar. I'm a fairly competitive person, and bowling is not my forte. No matter how hard I try, the ball seems to be drawn straight to the gutter like a magnet, so my date got to witness just how much of a sore loser I can be (luckily, he found it cute). Not to worry though - I kicked his butt in mini golf later!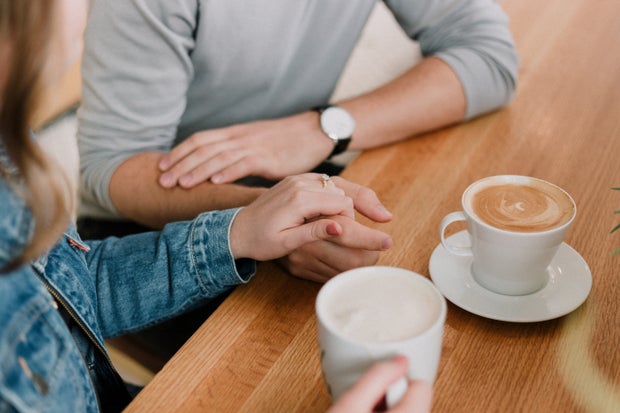 Priscilla Du Preez / Unsplash 5. Java, Yotopia, Aspen Leaf - $
This one is last on the list because it's the most chill. A coffee or froyo date provides the perfect opportunity to relax, talk, and get to know each other. This is a great option when you're in that "talking" phase with someone and want to get a feel of where it's going without putting a label on it. Not to mention it's nice and easy on the wallet!
So the next time you're struggling to plan a first date in Iowa City, remember dinner and a movie aren't your only options!